Are stuck in a mental health rut?
Are you tired of trying to match the commercialized mental health routines?
Are you yearning for something more meaningful and satisfactory?
Well, it's time to set some mental health therapy goals.
Mental health therapy is a powerful tool, but sometimes it can be confusing where to start. That's where the importance of setting goals in therapy comes into the picture.
Mental health therapy goals can give you a roadmap for your journey and motivate you along the way. Setting goals isn't about achieving the outcomes. It's about learning and developing yourself in your journey.
So before you start your journey in mental health therapy, let's understand the purpose behind goal setting in therapy.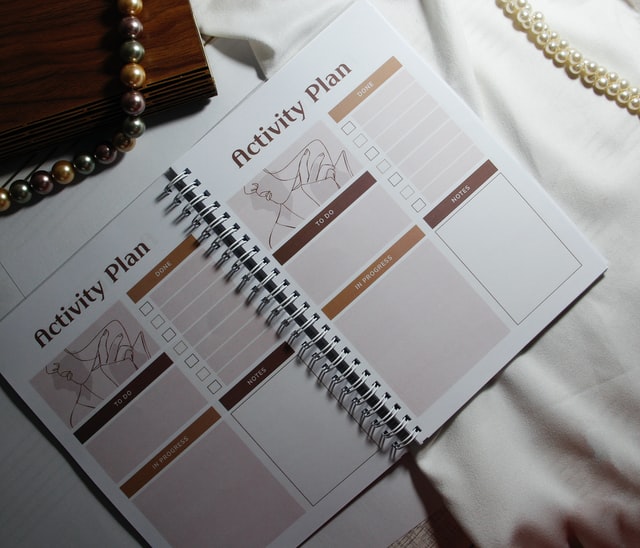 What Is The Purpose Of Setting Mental Health Therapy Goals?
When it comes to mental health, many types of treatment and activities can get overwhelming sometimes. In such a case setting a goal for and planning out what you want to achieve will help you make your journey easier.
You will be asked many questions when you start therapy for the first time. The essential question you will be asked is, 'What do you want from the therapy'? Or ' What direction do you want to go forward?'. You might not have the correct answer now, but it's okay. With time you'll start understanding yourself better, and then you can set your mental health therapy goals.
Setting these goals will help your therapist or counselor direct the sessions accordingly. Goal setting is essential when you are dealing with any kind of mental illness. These mental health therapy goals can be used as Cognitive Behavior Therapy ( CBT) to help you function better while suffering from any mental health issue. 
Goals are motivation. They can be short-term or long-term, but they help you keep moving forward. It helps us think, which makes us more productive and creative.
So decide on what your mental health therapy goals can be. Take your time and think of a positive direction that you can follow. Once your goals are fixed, you will find it easier to work on them. For example, suppose you are constantly feeling tired and frustrated, and you decide that your goal is to work on your stress management. In that case, you'll easily practice some mindfulness activities to feel better.
When it comes to mental health therapy goals, the therapist and the counselor take the foremost step to help you set goals. They allow you to understand the issues and how you can approach them. Based on that, you can center your goals. 
How can a therapist or a counselor help clients set therapy goals?
Whenever we render service to anyone, we expect certain things. There are expectations from their jobs. Similarly, your patients will expect better counseling or therapy session if you are a counselor.
Yes, there's indeed no fixed goal that the counselor or therapist can set because we all are different, and our coping system varies. However, there are some common goals that you can arrange for your clients and help them achieve their mental health therapy goals.
Common goals for mental health therapy:
These are common goals for mental health therapy that therapists or counselors can set for their clients and help them find a comfortable way in their treatment journey. If the patient feels strained, the treatments will not be effective. So as a therapist, it's your main job to ask questions and understand your patient:
The foremost goals for mental health therapy include that a client should achieve behavioral change. A healthier and more productive lifestyle can replace a specific trait or unhealthy habit worsening their mental health. 
It is not enough to just advise your clients to practice coping strategies. Mental health issues can be very challenging to handle. In such situations, all your client needs is your support and help. Help them achieve their goal. A helping hand is what they need at the moment.
Though your client chooses the direction they want to move forward, you can help them process the decision and give them all possible support.
The entirety of the therapy should result in the development of your client, emotionally and physically. They should feel better about themselves and their life.
Setting the stage by asking questions
When setting goals for mental health therapy for your clients as a counselor, you need to know what your client has in mind. If you know their goals and expectations, you can assist them better.
Here are some of the questions you can ask your client:
1. Why are you here?
This is an essential question when the client starts their therapy session. Though they may not have an accurate answer, their emotions and thoughts help you understand their goals and purpose around the issues. 
2. What are your expectations from the therapy or counseling sessions? 
When your client has settled in, you can ask them what they expect from the therapy and treatments. This will help you plan accordingly. These may include short-term goals for mental health therapy and long-term goals for mental health therapy. Based on their answers, you can help them by making a plan. 
3. What are your motivations? 
Once the plan is sent, you must motivate your client to action. Mental health issues might be demotivating them to develop their lifestyle. In such a case, try to understand what motivates them. Revolve your sessions around these motivations. This will help them complete all the activities, making them feel better.
These questions will help you create transparency between you and your client.
This will help your client stretch and grow beyond their comfort zone. Your job as a counselor should be to help them overcome their fear of failure by creating a safe space. 
Establishing the 'GROW' model
During the process of recovery, a counselor can work around the GROW model while developing a plan for treatment for their clients:
(G) Goal: When your client starts their sessions, your first job is to make them understand the importance of goals for mental health therapy and how to achieve them. 
What is your goal?
How important is your goal?
How do you wish to achieve your goal?
What are your emotions behind this goal?
How will you feel after achieving your goal?
How will this goal affect your life?
This will help your client set specific goals for mental health therapy rather than generalized ones. Specific objectives are easier to achieve and will give your clients a sense of control over the situation. 
(R ) Realistic: Once your client has developed their minds around their goals. Now it is time to analyze whether they're realistic or not. Realistic goals for mental health therapy are very important because they are achievable.
If your clients set a goal that might not be possible, they may feel demotivated and devastated when they fail. Make your client understand what they can and cannot achieve. Help them take small steps towards their goal.
Have you seen some results toward your goal?
Are you comfortable with your path?
Are you feeling demotivated?
Are you feeling stressed when you see your goal?
These questions will help your client set more comfortable and achievable goals.
(O): Options: There is no specific pathway to achieve the goal. Your client may choose various paths in the course of their journey. Some might be effective some might not. But the goal is development emotionally and mentally.
Have you tried other options to achieve your goal?
What troubles are you facing?
What have you learned so far?
How do you approach your new pathway?
(W): Way forward: The entire purpose of therapy is to make your client move forward. Be it a slow or a long process, it should be forward. Sometimes your client may feel stuck and demotivated; your job is to make them think they can achieve their goals for mental health therapy and are doing their best.
How will you feel when you achieve your goals?
How are the obstacles making you feel?
Do you need a break?
What strategies are you thinking of implementing?
Well, now you might understand why choosing a good therapist for your mental health issues is essential. Do your research and find the one you're comfortable with.
Making your therapy better: Setting some effective goals
Now that you have started your therapy sessions with your therapist or counselor,
You might be wondering what goals for mental health therapy you can set.
To help you out, we have made a list of effective goals for mental health therapy that you can take inspiration from 
Emotions are like fuel to our lives. You are more productive and happy if you are filled with positive emotions. But dealing with emotions can get tricky sometimes. You might even develop unhealthy ways of coping with your feelings.
You might think not talking or understanding your emotions can help you better, but it's the opposite. If you are suppressing your feelings or ignoring them, or invalidating them, it will affect your mental health.
In therapy, it's all about you and your emotions. You can learn ways to talk about your feelings and ways to cope with your emotions. So when you start your therapy sessions, try to understand what your mind and body are trying to tell you. Talk about your feelings with your therapist; they might help you channel them positively.
2. Learning healthy coping methods
Dealing with mental health issues can sometimes make you do things that might not be healthy for you. Just for the sake of distraction or instant relief, you might be tempted towards coping mechanisms that are not healthy and would affect you in the long run.
Therapy sessions can help you learn healthy self-regulation and relaxation techniques. You can learn these techniques to feel better over time. You should also learn positive self-control to avoid things that are not good for your body and mental health.
3. Incorporating a positive behavior
While suffering from mental health issues, it is possible that you might not be able to stay positive. Your mind may be consumed with negative thoughts. This may lead to problems like anger, depression, rage, outbursts, sadness, etc.,
In such a case, it should be your goal in therapy to feel better about yourself and work towards an optimistic approach in life. You can take the help of your therapist, as they can aid you in your journey. Before moving forward, whoever you are feeling is valid.
4. Setting an effective routine
Setting a routine will help you keep your sanity. Mental health issues tend to affect your routine, and it can get challenging to start everything over. You need more motivation to do it. Start setting small goals to follow a basic routine.
Routine motivates you and makes you proud of your achievements. Sleeping, eating at a reasonable time, journaling, practicing self-care activities, and exercising as a part of your daily routine.
5. Setting long-term goals and being productive
Depression and anxiety take away productivity and motivation to do any work. So when you take care of your mental health, you feel positive and fresh.
Achievable goals for mental health therapy are essential to increase your productivity. If you plan small steps, you can achieve your long-term goals for mental health therapy. Slowly you can increase your pace and set your desired goal accordingly. Remember to avoid committing to something that will cause you too much strain. 
6. Finding the cause of your emotional distress
To plan for the proper treatment, you need to understand your triggers. There can be several factors that might be affecting your emotional well-being.
Negative surroundings, unhealthy relationships, toxic people, childhood trauma, and unhealthy time and emotional exhaustion.
Therapy can help you understand your triggers better. You can learn different ways to channel your negative thoughts, which may help you change your behavioral pattern.
7. Practicing self-care activities
When caring for yourself, we generally don't give it the importance it deserves. One of the most important goals for mental health therapy includes taking care of yourself.
Self-care activities you learn through therapy include prioritizing your emotions and practicing self-compassion, meditation, journaling, and doing something you love.
8. Learning self-control to regulate emotions
Emotions can be strong and overwhelming; sometimes, they control your thoughts and daily life. Self-control can help you channel your feelings in a positive direction.
The best place to effectively learn self-control is therapy. Your therapist may ask you to practice some activities or do worksheets relating to emotional regulation. 
9. Working on your self-esteem
We always tend to think low about ourselves. And this increases whenever you understand any kind of mental health issues. Low-self esteem can make you sad, depressed, and gloomy every day. And sometimes, it can be challenging to think positively.
Therapy can help you direct your thoughts toward the positive aspects of your life. You can set your goal to say one positive affirmation to yourself daily. This will help rebuild your confidence in yourself.
10. Loving your life
The most crucial goal of therapy is developing love in your life. Mental health disorders or illnesses can make loving your life or surroundings challenging. These can sometimes lead to suicidal thoughts.
In therapy, you can start by being thankful for each day and living your life in the best way possible. You can find small things that make you happy and ultimately find your life's purpose. It will take a lot of time, and it's okay. Just try not to lose hope.
11. Reconstructing relationships
Mental health issues lead to various problems in different kinds of relationships. You might not have the energy to talk to people or display sudden outbursts of anger or frustration when someone tries to talk to you.
Therapy can help you work on your relationships. You can set goals for mental health therapy to reconstruct relationships with your loved ones and slowly work towards social relationships. This will make you feel better and happier. You can get all the support from your family and friends, decreasing loneliness.
If you are searching for specific goals of therapy for depression here are some examples;
Understanding depressive feelings
Analyzing the issues behind these feelings
Redirecting the negative thoughts to positive ones
Decreasing extreme symptoms of depression
There are certain cases where a person has a mental illness, pain, injury, or disability that might make it difficult or nearly impossible to complete their daily tasks.
'Occupational therapy' is used in such situations. This therapy helps them perform different tasks, get work done, and care for themselves.
Occupational therapists work with patients of all ages, from infants to adults. They analyze their day-to-day activities and suggest ways to get better. They also make therapy plans and help set specific. Common goals for mental health therapy may include;
Help train movement
Improve motor skills
Enhance hand and eye coordination
Provide assistive devices
Here are some examples of occupational therapy goals:
Learning self-regulation skills.
Enhancing sensory self-regulation.
Practising Cognitive Behavior Therapy (CBT) to participate in activities.
Implementing healthy habits in life.
Learning methods of coping with anger and solving problems.
Adapting to home, work, or school.
Working on improving your concentration.
Occupational therapy goals also target specific mental health issues like schizophrenia; here are some sample occupational therapy goals for schizophrenia that can be either long-term or short-term:
Getting dressed independently with accuracy.
Holding a pencil with an appropriate grasp.
Trying to communicate and engage with your relatives or siblings.
Completing fine motor strengthening activities.
Practicing de-stressing activities.
Walking and prolonged standing.
The magic ingredient: Your active participation
All these goals for mental health therapy are only effective if you are actively indulged in them. Active participation includes, you are trying to understand your feelings and making decisions for yourself as to what's suitable for you. Your therapist is there to help you, but you are the one who has to determine what suits you. If you are opening up about your emotions better, your therapist can help you with better ways to cope with your feelings.
If you don't feel like doing anything, don't force yourself. Take your time. There's no hurry. Once you are there mentally, give it a try. 
Takeaway:
Mental health therapy goals are an essential aspect of the therapeutic process. They help the client and the therapist moves parallelly by properly understanding each other's expectations. Goals for mental health therapy can make your journey easier and help you enhance your mental well-being.
You should always keep track of your progress and keep analyzing your goal. This will help to strategize your plan in a much better way. Therapists will help you by observing your progress levels and advising you on the right action. They will guide you and be your support system the entire time. Just give your active participation.
If you are searching for therapy sessions online, click here.
To learn more about mental health and issues, subscribe to Your Mental Health Pal.