Malcolm S. Forbes once said, "Too many people overvalue what they are not and undervalue what they are."
The need for self-help is quite essential in this society. Women in our community face a lot of hardships and difficulties in life; in this article, we have provided a list of the best self-help books for women that can help guide not just women but everyone who reads.
Before jumping to self-help books, let's discuss what self-help is and why it is needed.
In this busy world, where all of us are constantly under stress, the one thing that is being neglected is our mental health. Self-help is mainly the collection of information that is available publicly. This focuses on helping people to overcome mental health issues easily. Self-help provides us with tools that can easily create self-awareness among ourselves and can surely help us lead a healthy life.
To stay peaceful in this chaotic world, reading is the best thing one could easily prefer. If you are not interested in visiting any counseling, then self-help books will be the perfect partner. These books help us interpret the world and ourselves in a way too positive manner. It helps us in making better choices, and the actions perform by us are positive. Apart from developing our mental health, it has been discovered that these books even help us learn new life skills such as solving a problem in a better and positive manner, tidiness, and so on.
Top 13 self-help books for women
The importance of self-help must be quite clear by now. In this world, women face many hardships, from career to motherhood, and sometimes it takes a toll on their mental health. Focusing on self-help can be helpful during these hectic times.
Here, we have listed the best self-help books for women that can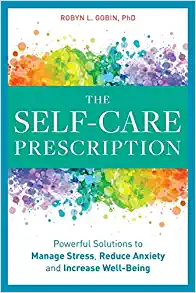 Self Care Prescription is a guide to gaining "Powerful Solutions to Manage Stress, Reduce Anxiety & Increase well being." Written by Dr. Robyn Gobin, this book is one of the best self-help books for women that focuses on practicing self-care and personal development. After reading, you will be prepared with solution-based techniques and proven self-care ideas to help improve your personal, professional, physical, and emotional areas.
Self Care Prescription provides their reader with numerous self-care practices and tips they can implement in their daily life, which can help them in leading a better and more purposeful life.
You are a badass is a guide on "How to Stop Doubting Your Greatness and Start Living an Awesome Life" written by Jen Sincero tries to focus on the fundamental problems women face in society and gives her advice and strategies to overcome such hurdles based on her own life experience.
The book aims to increase one's self-confidence by removing self-doubt. It is considered a great personality development book for women as it helps them bring more positivity and confidence in life through various anecdotes and exercises to break past the mental barrier.
The Self-Love Work Book for women is written by psychologist Megan Logan and is specifically designed for women looking to cultivate self-love. This book provides numerous exercises that help build confidence and create lasting self-care habits.
Some prompts include writing a letter to your younger self, cleaning up your social media, and recalling your proudest moments. While exercises are a big part of the book, there's ample reading material that inspires self-reflection and helps develop a positive mindset.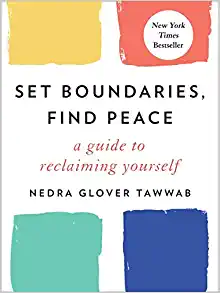 Set Boundaries, Find Peace is a "Guide to Reclaiming Yourself," written by therapist Nedra Glover Tawwab, who breaks down the misconceptions regarding toxic people, saying NO, and establishing healthy relationships. It is one of the best self-help books for women that focuses on finding inner peace in life; as per Tawwab, setting boundaries and detaching yourself from toxic people is a non-negotiable for finding inner peace.
Setting boundaries is a tough nut to crack. Still, Tawwab has provided her readers with the best tips on how to set boundaries and even helps by making them rethink their understanding of setting boundaries and how it is the toughest yet rewarding act of kindness to yourself.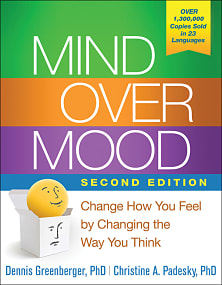 Dennis Greenberger wrote Mind Over Mood to help people suffering from mood disorders, including depression, anxiety, anger, guilt, and shame. The book is primarily focused on Cognitive Behavioral Therapy. Therapists often recommend the book to their clients as it serves as a guide in treatment for those involved in cognitive behavioral therapy. Mind Over Mood was chosen for inclusion in the United Kingdom's National Health Service's Books On Prescription program.
Mind Over Mood is one of the best-selling books on Cognitive Behavior Therapy. Over 1,000,000 copies have been sold in English, and it has also been translated into 22 other languages.
One of the best self-help books for women to learn how to deal with life when it becomes brutal. The author Gabrielle Stone tells her life story, all the events she encountered, and how she learned to love herself.
The book mainly focuses on how self-acceptance can be difficult and why it is necessary for everyone. She aims to provide their readers with the harsh truth about life without sugarcoating it. As per the author, initially, one will feel the anger in them, but that is how you will truly learn about self-love and peace.
The Confidence Code by Katty Kay and Claire Shipman focuses on the lack of confidence and self-esteem in people and help in carving a path for their reader through which they can become more confident. There are various techniques mentioned in the book that helps rewire your brain and increase self-confidence and life satisfaction.
Through this book, you can gain helpful and inspiring insights that you can cultivate in your life to gain more self-esteem. An accompanying journal goes with the book so you can practice the ideas the book preaches.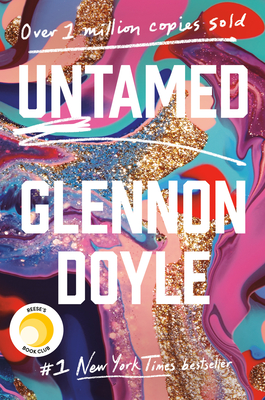 One of the best self-help books for women, Untamed, is written by bestselling author Glennon Doyle. This book aims to help women untame themselves from things that hold them down in life and help them find their own happiness. Glennon Doyle shares her stories along with that and provides tips on being motivated in life, dealing with the hardships in life, and still unleashing your full potential.
Her stories help readers break free of their lives confines and embrace their true selves.
Recovery of your inner child, written by Lucia Cappacchion, focuses on one of the best and most unique self-help books for women that aims to strengthen your inner self. This book mainly focuses on the inner child that all of us possess and how we can feel its emotions and recapture its innocence and pure heartedness. The author has provided various exercises and techniques to help enhance the process.
Our inner child holds the key to healthy relationships and emotional and physical well-being. This book helps you be in touch with that inner child and enables you to achieve better mental health.
Be Unapologetically You is a "Self-love guide for women of color" written by Adeline Bird. This book primarily focuses on self-love and self-confidence. As per her, self-love is not something that just happens; it is actually a process that requires acceptance and determination.
Be Unapologetically You is one of the best self-love books for women of color that helps you learn how to accept yourself and feel more grateful for the little things in life. These things can help you gain more self-confidence and self-esteem.
Daring Greatly is a book based on 12 years of vulnerability research. Brené Brown, the author of the book, believes that vulnerability is a measure of courage. Brown draws on her personal experiences to explore the paradox of how one becomes strong by embracing vulnerability and acknowledging fear.
This book is for people ready to learn and implement the teachings which can help them draw away fear and imposter syndrome, replacing them with self-confidence and courage.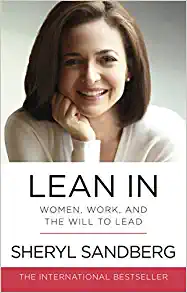 A self-improvement book for women, "Lean In," was written by Sheryl Sandberg, whose primary motive was to help her readers move forward in their careers. It offers constructive advice on how you can get more out of your job through negotiation techniques and counseling.
She uses humor and honesty to give insightful information to empower you to live up to your full professional potential and strive in your career.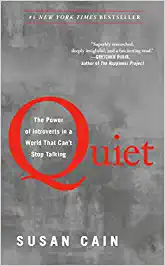 The no. 1 best-selling book of The New York Times, "Quiet: The Power of Introverts in a World That Can't Stop Talking" by Susan Cain, aims to help introverts in navigating in a world seemingly dominated by extroverts. The book provides motivation to introverts by providing real-life success stories of introverts and how they impacted the world.
This book is one of the best self-help books for women, which helps in harnessing the strength of solitary. It helps change introverts' mindsets on how they view themselves and teaches extroverts more about the upsides of an introverted person.
CONCLUSION
Awareness about mental health and learning how to help yourself are crucial for everyone. The above-mentioned list provides the best self-help books for women to help them lead better lives. By reading these books, you can gain more insights into how to look at life, implement the few things that you read and find peace and happiness in life.
Self-care is one of the pillars of self-help, and sometimes we ignore ourselves and forget that we need the same care we give others. Here are some self-care tips that you should try to gain better physical and mental health.
To know more about self-care and mental health topics, subscribe to https://yourmentalhealthpal.com/