The way in which the world is going today, it can be hard to find things you're grateful for in your life. Daily gratitude apps are the perfect solution. You tend to spend a whole day on Thanksgiving talking about the things you're thankful for, but what about the other 364 days of the year?
Studies have shown that people who practice gratefulness have better mental health and wellness. They tend to be more satisfied and dedicated. Grateful people can recognize and relish more goodness in their lives, and gratitude brings out positive emotions that naturally contribute to life fulfillment.
So here in this blog post, we're sharing the 11 best gratitude journal apps that you can download to be more thankful and appreciative for the goodness in your life. Hopefully, they help in turning this goodness into a life-long habit.
11 best gratitude journal apps for you to try right now:
We've curated a list of the top 11 best gratitude apps online, with no proper usage but giving the same benefits. Go through these gratitude journal apps to make your life better and choose the correct one for you.
1. Gratitude
Available on: Google Playstore | Apple App Store
Being one of the best free gratitude journal apps, the Gratitude app was built by Pritesh Sankhe, a mobile app developer based in India. The app aims to support mental well-being by helping those suffering from anxiety and depression. In general, this app helps to teach you how to love and care for yourself through the power of gratefulness.
Some of the Gratitude app features include a daily dose of inspiring quotes, self-love positive affirmations, letters of gratitude, etc.
2. Live Happy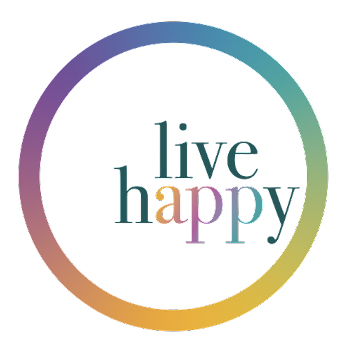 Available on: Google Playstore
Live Happy is a gratitude app that provides scientifically proven tips from positive psychologists and therapists to help you live a merrier and more significant life.

This app is not entirely focused on gratitude journaling but promotes a healthy and happy living lifestyle. The app also offers shows and interviews with various mental health happiness gurus and therapists who share their different experiences on gratitude, wellbeing, happiness, etc.
3. 365 Gratitude
Available on: Google Playstore | Apple App Store
365 gratitude app, having a unique format, helps you focus on the good things in your life. You can also win prizes and rewards by unlocking medallions when you complete daily challenges.
The app features daily gratitude and self-love journal prompts to help you appreciate your family, friends, work, and relationships. The app also provides a community where you can get inspired or inspire and support others through insightful words and facts.
Moreover, the app provides a UI mood-tracking feature that helps you monitor and track your mood automatically. It also has a mindfulness coach to help you achieve peace and contentment.
4. Day One Journal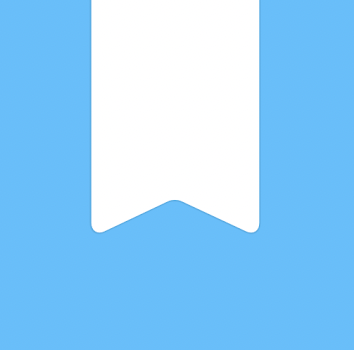 Available on: Google Playstore | Apple App Store
Day One Journal is another award-winning daily gratitude app that helps you develop a good mental health state, mindfulness, and good habits. It got the tag of "App of the year" by apple so be relaxed to hand over all your mental stress to this app.
This app is a digital gratitude journal with numerous features. You can even store photos, videos, notes, and other data in this app. You can even add reminders for important meetings and schedules.
Day One Journal offers a premium subscription called "Day One Premium," where the users can access much more premium offers and features.
5. Grateful: A Gratitude Journal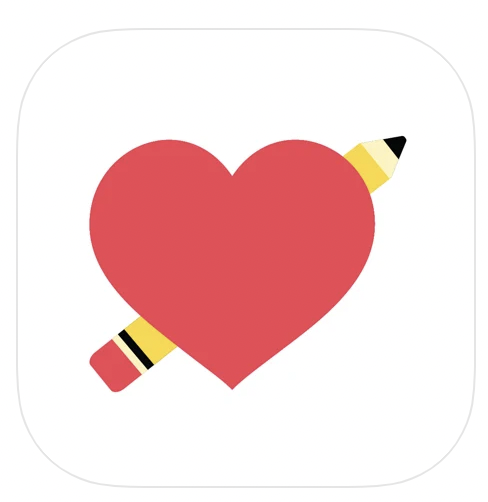 Available on: Apple App Store
The Grateful app is an app that creates digital tools to inspire and motivate people. This app has a straightforward user interface that is also very easy to use. This app also consists of daily grateful prompts that give you something to write about every day. If you are in a great mood to be creative, you can even write it on your own.
The Grateful app is a super easy approach to gratitude journaling and is preferred by people worldwide.
6. Presently: A Gratitude Journal
Available on: Google Playstore
Presently is one of the most famous free gratitude apps among Android users. Being the most rated gratitude app, Presently enables you to add your daily entries and share them with your friends. It also has a lock feature to keep your access to yourself.
Presently is known for its aesthetic design and convenience. The app has an extreme minimalist framework that brings peace and happiness to the users.
What is the best thing about this app? It's completely FREE! It also has different color layouts and schemes to make the app attractive and easy to use.
7. New Gratitude Journal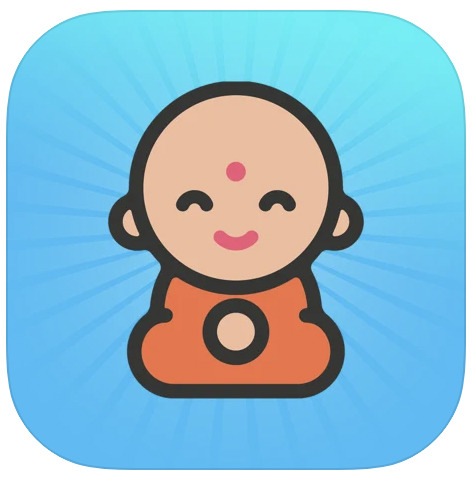 Available on: Apple App Store
This is the gratitude journal app that gradually changed its name to "Mojo" and then finally to "New Gratitude Journal."
What seems to be most fascinating is the value that the app gives to its customers. The app's builder claims that it's not just a journaling app, but it helps in building confidence and gives its users a chance to help and support others.
8. Reflectly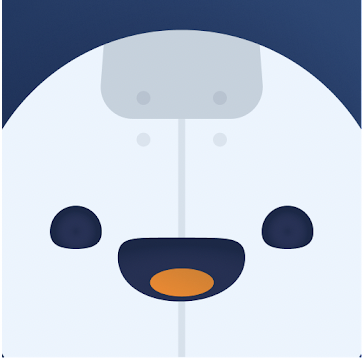 Available on: Google Playstore | Apple App Store
Reflectly, one of the best gratitude apps, aims to be your "personal mental health companion." It uses artificial intelligence to reflect upon your daily mood and activities. It also takes notes of your habits to help you provide a healthy and happy lifestyle.
This app lays importance in learning self-care activities to achieve ultimate satisfaction and contentment. It aims to reduce your stress levels, anxiety, depression and helps you in teaching gratitude, empathy, and kindness.
9. ThinkUp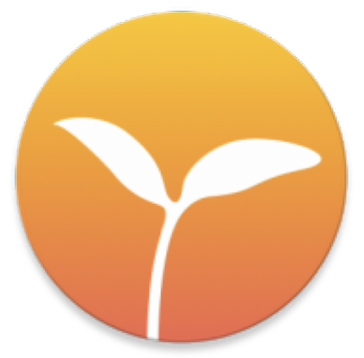 Available on: Google Playstore | Apple App Store
ThinkUp is an app that helps you instill motivation, gratitude, and self-love. It helps to develop mindfulness and practice positive self-affirmations. ThinkUp enables you to create a healthy mindset to quickly go through the challenges, struggles in your daily life.
This app is user-friendly and is quite easy to use. Select the affirmations according to your choice, record them and add music. Listen to these recordings whenever you want to, and you will be full of gratitude, love, and appreciation.
This app even offers a premium subscription to avail of many more benefits and features.
10. Bliss – Gratitude Journal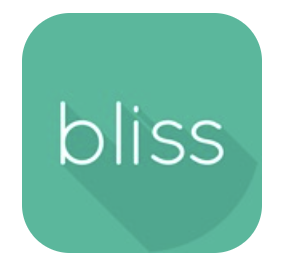 Available on: Click here to download.
This gratitude journal app has various gratitude prompts and affirmations for your daily journaling.
Once you choose a prompt, you'll be directed to a page where you can write your response quick. Your first entry will be a gratitude exercise prompt by default, but subsequently, you can choose other prompts by your wish.
This app is password protected and can be seen by only the user. All the data is secured and protected. The entries you made can also be edited and deleted. The app also has a premium version which allows the user to avail of many benefits such as online podcasts, exercises, etc.
11. Longwalks – Journal Together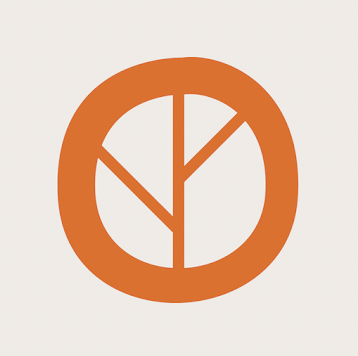 Available on: Google Playstore | Apple App Store
Unlike other apps so far, Longwalks encourages social connections by allowing the users to share their journal entries and thoughts with the other app users as well. Besides the connecting social feature, the app also offers daily meditation and gratitude prompts which are to be answered daily that are meant to increase self-reflection and kindness.
This app is best suited for couples, friends, or family members who want to travel on their gratitude journey together.
Conclusion-
It doesn't matter to know what is a good gratitude journal app. Whichever gratitude journal app you use, remember that it is only as good as your effort into it. In other words, if you don't use these apps regularly, they won't be of any good to developing gratitude inside you.
Now that you know the need for gratitude apps to prioritize your mental health, let's take you a step further. Do you know what else you can do for your mental health?
Therapy. Yes! Therapy is a potent tool not just for mental health issues but for anyone trying to better deal with their daily lives and improve themselves. Access to therapy is much easier now with the advent of online therapy platforms. To learn more about the top online therapy platforms, click here.
To continue learning about mental health daily, subscribe to Your Mental Health Pal. Access premium products to boost your mental health at the Ultimate Mental Health Shop today!