Anger, like any emotion, is a feedback mechanism. When healthy, it helps you make decisions responding to the situation best. On the other hand, unhealthy anger can lead you to impulsive actions and lose control of yourself. These actions can often have consequences and throwbacks that you may repent for a long time. Fortunately, there are many ways to stop your anger outbursts from ruining your relationships. These include mindfulness, meditation, therapy, and insightful speeches. Reading some of the best anger management books is yet another way to do the same. Our selection criteria for these best books on anger management include the following:
-considering authors who are either practitioners or experts on anger and related fields,
-selecting books according to popularity( how many people they have helped),
-reviews by readers, personalities, and much more.

We hope these top anger management books help you understand your anger and let it out safely and healthily for you and your people.
Best Anger Management Books 2023
Overview
In the anger trap, Dr. Les Carter talks about different ways our suppressed negative emotions feed anger and how to follow a healthier life approach. Rather than providing quick tips or tricks to distract yourself from anger, this book focuses on identifying the root causes. Anger varies from mild irritation or frustration to rage episodes, yet most advice focuses on helping people calm down instantly. Among the best anger management books, this one is a must-read for anyone looking to tame their anger.
Top review on Amazon

"This book is really great. If you suspect you have anger issues, this book will help you determine if you do and then understand them. And, awareness is really the key to beginning to deal with those issues.

Truth be told, though, I've been reading it very carefully and I've only gotten through the first half. I have scanned the second half and all signs indicate it is excellent as well. Why haven't I finished? I've got a very busy job and a hectic home life with two young kids.

So, I really, really, really wish the publisher would release an audio version of this book. Nowadays, listening to an audio version of a book during my commute is the only way I can get through any book. And I do want to finish.

PS: Don't be put off the complaints about some mildly religious content. I'm not at all religious and it did not bother me. There's very little and, in any case, it doesn't amount to proselytizing. If it really does bother you, though, it may be an indication you have anger issues and should just read the darn book."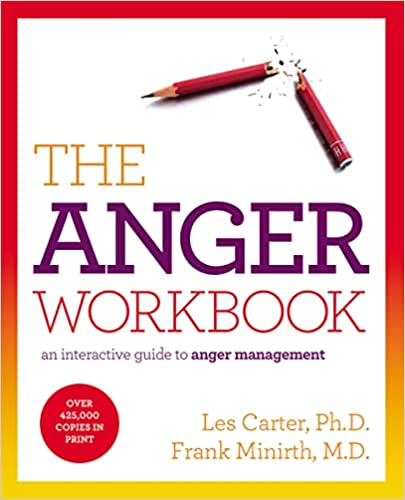 Overview
Free anger management books are a lot of fun for anyone who likes to jump straight into the action. Likewise, the anger workbook, one of the best books for anger management, is no different. Emotional regulation is a life skill that is essential to survive and thrive. In this best books for anger management, you can find the best research-backed techniques and exercises to change your life and tame your anger. Through understanding and control, you will become better equipped to regulate yourself.
Top review on Amazon: Life-Changing!

"This book is exactly what I needed. I work in a high-stress environment and often find that my emotions boil over at home. My wife asked me to work on my anger issues, and after much searching, I found this book. Spoiler alert, it is based on Christianity. This book helped me to understand my anger and work with it. I cannot express how much this book has changed my life, work, and relationship with friends and family. If you aren't sure if this book is for you, read the preview Amazon provides. The first 25 questions may cause you to open your eyes a little bit more about anger."
Overview

Zen Buddhism is associated with calmness, peace, and a simple way of life. The term "zen" has replaced the word "cool" or peaceful in our culture due to its popularity. Best anger management books contain various anecdotes, thought experiments, and reflections that help you realize what anger can and cannot do. While it is normal and natural to have this emotion, expressing it without forethought can lead to disaster.

Top review on Amazon

"I strongly recommend this book. I've dealt with anger issues my entire life – I grew up around anger and never learned how to deal with it. In mid-2017 life changed for me and I decided I would quit anger, much like someone addicted to a drug. I was told to look through books on the subject and find one that related to me. After extensive research, I landed on The Cow in the Parking Lot. That decision changed my life for the better. I slowly read the book over and over. It's beautifully written in an easy-to-understand way, yet very profound. I've since gone on to read many more books about anger and enlightenment, but when I need a reboot I always refer to my notes and highlights in The Cow in the Parking Lot.

I just purchased 14 more copies which I am giving out for holiday gifts. I couldn't think of anything better than giving my loved ones the tool for a happier, more fulfilling life. If you struggle with anger, I encourage you to pick up the book … you won't be disappointed."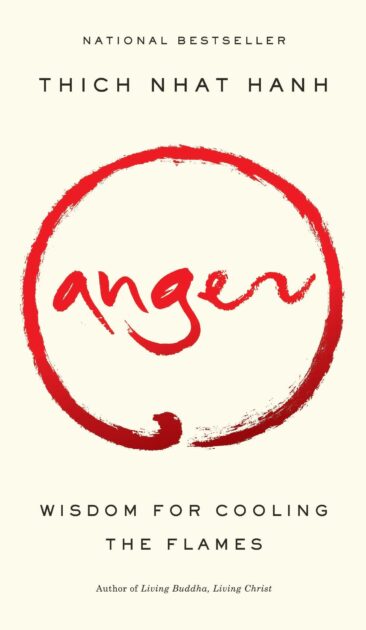 Overview

The author of Anger: Wisdom for Cooling the Flames is Thich Nhat Hanh, a Buddhist monk, peace activist, and author. Mindfulness meditation, focusing attention on the present moment and letting go of thoughts are fundamental practices in Buddhist wisdom. This book helps translate that wisdom into a contemporary perspective, making them easy to digest and practice daily. If you want to combine esoteric wisdom with the practicalities of life, this might be one of the best books for anger management.

Top review on Amazon

"It has changed my life, my mind, and my attitude for the better! This book came to me at the right time. As for the reviews, I did not find anything repetitive. To ingrain the importance of mindfulness, I felt the writer made it necessary to highlight it repeatedly until we practice it for ourselves and reap the benefits. Deep mindful meditation walking is now a part of my daily routine. If one book can change your life this is def. the one book for me. This is my personal experience."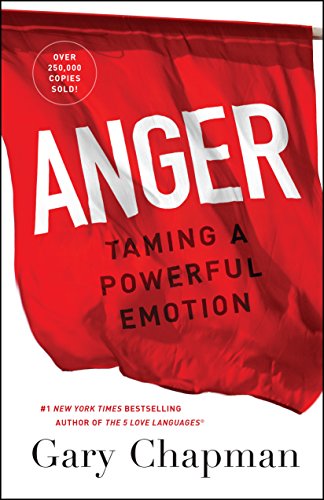 Overview

Gary Chapman, best known for his book, "The Five Love Languages," shows excellent insight through another relationship-centered masterpiece. Only this time, it's one of the best anger management books you can read. The situations and case studies in this book are exemplary. And rather than give the reader simplified guidelines and solutions, they provide relatability and true understanding. If you struggle with anger issues in your relationships or know someone who does, we highly recommend reading this book as one of the best anger management books.

Top review on Amazon

"This book helped me better understand my anger and how it affects my life. I like how he describes the feeling, not to be ashamed, and shares patient experiences. I was buying many books about anger because I needed help, so I didn't look deep into each book. I didn't realize this would be Christian-heavy. (Respectfully) Those parts didn't reason with me but whatever you believe in you can replace when he mentions God."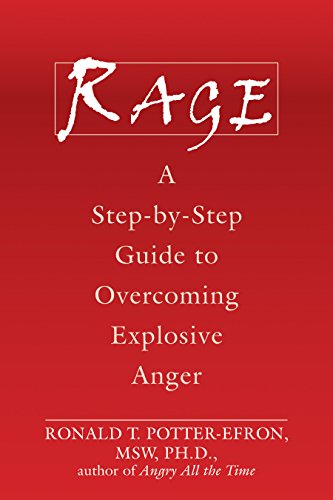 Overview

Rage episodes are moments of intense, unadulterated, and often destructive anger. This is one of the best anger management books if you suffer from these episodes. We are prone to rationalizing our anger or undermining its consequences. But anger can and does increase the issues we have to deal with when expressed socially or publicly. On the other hand, it can also disrupt our private lives, causing rifts in our intimate relationships with loved ones.

Top Review Comment On Amazon

"During the past three years, I have only had one rage episode, which was well-controlled because I was aware of what was happening. I used to have them frequently, probably 6-10 a year. This book was key in understanding my biology and managing my condition. I also recommend having your loved ones read this book so they know which type of rage episodes you have."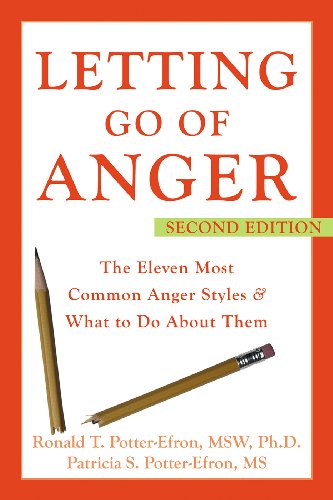 Overview

Letting Go of Anger might be one of the best repressed anger and aggressive anger books since the price is a steal compared to the insights offered in this ultimate guide to anger management. The book analyzes anger as a part of the total personality rather than as an isolated element. It also provides information about the 11 most common anger styles that pertain to various issues or personality traits. We recommend this as one of the best books on anger management to anyone who wants to deal with anger management issues while learning more about mental health in psychology.

Top Review Comment On Amazon

"Excellent Book! I did not even know that there were so many types of anger but learning that has helped me better manage my emotional energy. I am happy that my therapist recommended this book since it allowed me to learn about my warning signs and triggers, and I am now working on curbing these emotions with every new day."
Conclusion

The first step to gaining control over your rage is accepting and acknowledging the issue within you. With the help of slow and steady practice of the techniques inside these best anger management books, you can learn how to respond to a situation with composure and not react impulsively. And eventually, this constant exercise will make you mentally healthier, allowing you to see different perspectives and avoid being controlled by your ego. However, sometimes anger issues are too overwhelming to deal with alone. In this case, it is best to involve professional help. If you feel like you're too busy or have a complex situation that makes it difficult to opt for in-person therapy, you can refer to online therapy platforms for the same.

For more information on the best books for anger management and related mental health and wellness issues, subscribe to Your Mental Health Pal. You can also check out our premium products here.