Quiet Quitting is a word that has gained immense popularity across social media platforms. It has taken the online world by storm, and we are not complaining.
However, the term can cause a little bit of misinformation because 'quiet quitters' are not walking away from their jobs. Instead, they are choosing to walk away from the hustle culture that constantly appreciates the most stressed-out workers. They are stepping away from the prominent culture that demands work to go above and beyond their lives.
Let us understand what the trend of quiet quitting is and how it originated.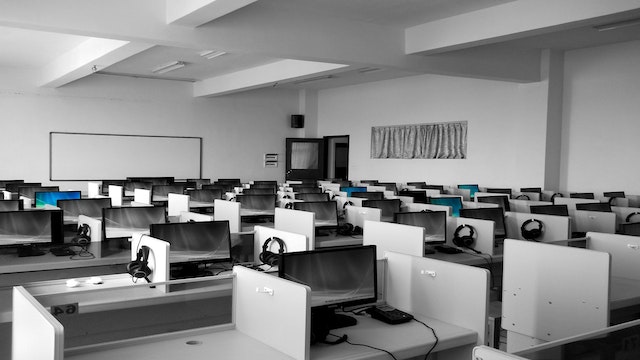 The Origin Of Quiet Quitting:
The first use of the term 'quiet quitting' comes from a video by a career coach, Bryan Creely. In the video, Bryan outlined the numerous benefits of taking a step back from work and quitting to abide by the workplace traditions that push us to our breaking points.
Most people, however, attribute the beginning of the trend to a post by Zaiad Khan, a Tik Tok user. His post about the trend in a video that has now crossed millions of views talked about what the trend is and how it works. He points out that it does not mean avoiding the accountability of your actions at the workplace. Quiet quitting instead means performing your duties sincerely while making distance from the 'work is life' mentality.
Read more: Is OCD A Serious Issue In A Workplace?
Pros And Cons Of The Quiet Quitting Trend
We live a life where we are expected to be 'always on' and 'always available.' That is why quitting can seem like a big thing and invite different reactions. This is what has happened with the trend of quiet quitting. Like any other social media trend nowadays, it has received its fair share of love and criticism.
Let us look at the pros and cons of the trend to understand things better.
The Pros
As defined above, the process of quiet quitting does NOT mean quitting jobs altogether. It, in fact, can work toward turning the negative thoughts we have around the action of quitting. The trend empowers people to create well-defined work-life boundaries and stray away from the ideas of perfectionism.
Quiet quitting does not advocate letting go of your ambitious self or creating a culture of being lazy at the workplace. It allows us to make work a part of our lives rather than the opposite.
The cons
A certain section of social media users have reservations regarding what the trend of quiet quitting portrays. They believe that the work expected from employees has to be completed at any cost. So if some people choose to step back, others have to step up even higher, right?
Moreover, due to a discriminatory work environment caused by gender or race, a lot of people feel like they do not have the luxury of taking a break from their work. So what does quiet quitting mean for people who can't join in with this Gen-Z trend?
Read more: The Psychological Impacts of Working From Home.
Conclusion:
According to the American Psychological Association, a majority of the American workforce deals with work-related stress and burnout. That is why trends like quiet quitting are important. They generate conversations around mental health in the workplace. However, much work has to be done to make these trends culturally and socially inclusive.
If you have been dealing with workplace stress for quite some time now, maybe you need professional help. Getting the right help has become even more accessible with the help of online therapy platforms. To know more about them, click here.
To continue learning about mental health daily, subscribe to Your Mental Health Pal.