Imagine going through a mental health issue that robs you of your energy and motivation, affecting your sleep, appetite, health, and social life. Due to mental health treatment stigma, you feel reluctant to talk about your problems and are unsure who to turn to. In this case, contacting a mental health awareness hotline is the best option.
According to The National Institute of Mental Health, nearly one in five adults in the U.S. have a mental health issue. Mental health is a vital aspect of life that affects(and is affected by) your moods, behavior, relationships, and physical health. Being mentally unhealthy can cost you time, energy, and, most of all, emotional suffering. That being said, let's look at some signs of poor mental health before discussing how a hotline can help you. 
Signs You Need To Access A Mental Health Awareness Hotline
1. Your condition makes it difficult for you to function normally.
Any issue that prevents you from functioning normally in social, work, and other environments can be considered damaging to mental health. The scope of such conditions ranges from a slight tiredness, low mood, and anxiety to complete burnout, intrusive thoughts, or overwhelming trauma.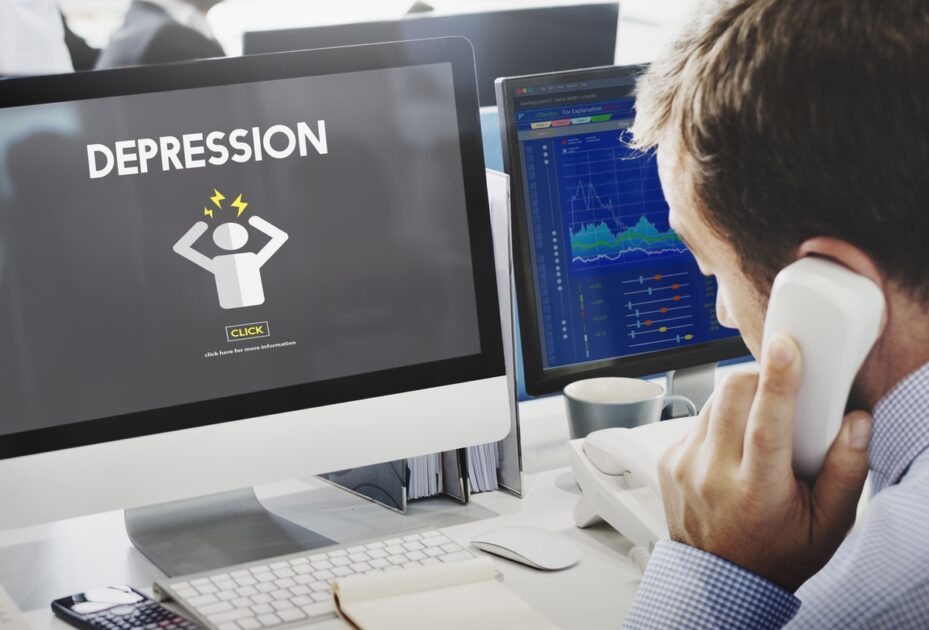 2. Your symptoms continue for long periods.
Emotions are accurate feedback mechanisms that "reflect" reality and empower you to take the right action. It is normal and may be essential to feel emotions like tiredness, low mood, and anxiety occasionally. But there is an issue if you keep feeling them in inadequate situations or for prolonged periods.
3. There is no recognizable reason why you feel this way.
If you cannot identify a reason for your symptoms or feelings, it may be likely that a mental health issue causes them. For instance, prolonged grief can be considered a normal response after losing a loved one. But feeling the same grief after losing an item of little emotional significance cannot. Being extremely optimistic and full of energy for no reason can also denote mania.
4. Your actions (can) harm others or yourself.
You may be able to function normally or recognize your feelings, but actions that hurt you or those around you may be a sign of mental illness. For instance, completely disregarding your well-being, practicing anti-social behavior, etc.
The primary function of any mental health awareness helpline is to provide immediate consultation or help. That is, to help people in mental health crises calm down and prevent self-harm-related or suicidal actions. If you or anyone you know is about to make a drastic misstep due to their mental health condition, it is best to connect them with a hotline. However, treatment with a licensed professional and adequate self-care is the best path to steady recovery.
But before looking at the different hotlines that can help you, let us address a few questions that might be running through your mind.
Q. Does A Mental Health Awareness Hotline Really Help?
A. Any hotline has trained workers to respond to the person calling them. These people can provide insights into your situation, help you calm down, and, most importantly, help you feel heard and less lonely in times of crisis. For many, suicide hotlines have literally saved their lives and helped them reframe their perspective on events.
Q. How Do I Talk About My Mental Health?
A. It is not easy for anyone to open up about themselves, especially in moments of vulnerability and weakness. Remember that asking for help is nothing to be ashamed of. It is an action that indicates your willpower to overcome mental illness and recover. Knowing when to seek help and identifying times of crisis is a sign that you can still face the issue in front of you. You may find it difficult to consult someone about your mental problems, but there are a few reasons why hotlines can help you overcome this issue.

For one, most of your conversations with the volunteer, healthcare worker, or therapist you contact on the helpline will be confidential. Many hotlines provide anonymity and confidentiality. You can also access many hotlines 24/7 or throughout the day for proper consultation and support.

Finally, the person on the other side of the call will likely be a professional with experience talking to people in crisis-like situations. They might have a deeper understanding of what you're going through and provide you with insights and coping strategies to calm your mind. 
Q. What Comes After Contacting A Hotline?
A. While contacting a mental health awareness helpline can help you cope with issues, treatment is necessary for overcoming or learning to live with significant mental health issues. The hotline professional can inform you about multiple types of therapy and treatment options available near you. Afterward, you can contact mental health services and start with a counseling session. While the treatment may take time, slow but consistent efforts can help you build a skillset for practicing self-care and managing your symptoms.
Q. What Questions Should I Ask When Calling A Hotline?
A. While a mental health awareness hotline can support you, it can also give you something very beneficial in the long run: awareness. You can use the following questions to learn more, preferably while taking notes or recording the information you get in some form:
What can I do to take better care of myself?
What techniques can help me calm down and face a crisis?
What are mental health services available near me? How can I access them?
What steps can I take to recovery?
How to identify what condition I have?
How to fix myself mentally and emotionally?
What is the best treatment for my condition?
How to deal with my feelings at this moment?
A. If you are seeking help, not for yourself, but for a loved one in crisis, asking the following questions is vital:
How to help or be there for someone going through a mental health crisis?
What are the treatment options available for their problem?
What can I do to help them heal or recover?
How can I convince them to opt for therapy or treatment?
How can I talk about their conditions without upsetting them? 
List Of 7 Reliable Mental Health Awareness Hotline
You can call 1-800-985-5990 or text "TalkWithUs" to 66746 to access the Substance Abuse and Mental Health Administration(SAMSHA) Disaster Distress Helpline. Trained information specialists will answer your calls but do not provide counseling. They will redirect you to local services for more quality care.
You can reach this mental health awareness hotline through text messages. Trained counselors can provide support and guidance to help you feel relaxed and safe. Their mission is to promote well-being for people wherever they are and build an emphatic world where no one feels alone.
You can reach the NAMI helpline Monday through Friday between 10:00 A.M. and 10:00 P.M. Call the given number, text "HelpLine" to 62640, or mail helpline@nami.org to access instant help. NAMI is an organization dedicated to the values of hope, empowerment, inclusion, compassion, and fairness. They provide advocacy, support, and spread public awareness through various initiatives, including this helpline.
The 998 hotline is vital among our mental health hotlines list USA. It is the 24/7 crisis and suicide helpline run by the U.S. department of health and humans services. You can access this helpline at 1-800-273-TALK (8255). Formerly, this service was known as National Suicide Prevention Lifeline. It comprises a network of over 200 locally based crisis centers that combine local practices with national standards to bring you the best of both worlds.
You can also seek help from the SAMHSA through said treatment service locator. Or contact them at the given number to access a 24/7 mental health awareness hotline that provides support, information, and connection to the proper treatment. FindTreatment.gov is the official website and comprehensive resource that provides support for mental and substance abuse disorders. 
Residents of New York City can enjoy this free mental health hotline throughout NYC. You can call, text, and opt for crisis services at their official website. They also have a complete repository of local mental health and substance abuse services in NYC that gets updated regularly. They employ trained counselors and peer support specialists to listen to you in a free, confidential conversation over the phone. 
The page on the official website of the American Psychological Association(APA) contains various mental health awareness hotlines for different issues and a state-wise record of licensed psychologists for long-term treatment. This organization is well known for being one of the authorities on the latest mental health research, advocacy, and public awareness.
Conclusion

A mental health awareness hotline can give you support, guidance, and information, link you to treatment sources, and make you feel safe. You can contact said helplines if you or your loved one is dealing with overwhelming mental health issues. However, therapy with a licensed professional can help you overcome the problem and take preventive measures to stay mentally healthy. On that note, here are the top five affordable online therapy platforms you can access anywhere.

For more information on mental health crises, hotlines, treatment, and products to help you practice self-care, subscribe to Your Mental Health Pal.