According to the census, almost 11.5 million people, or 3.5% of the population, suffer from some kind of hearing problem. People across all walks of life deal with mental health crisis, including people who are deaf, blind, or suffer from other physical ailments. Prelingual deafness(being deaf by birth) particularly leads to various language development, thinking, and socialization issues. Such barriers to communication limit access to knowledge and participation in society, according to a study by M. Fillinger. Before looking at the best mental health services for deaf adults, let us discuss the mental issues that deaf people face.
Depression, anxiety, and serious disorders like bipolar disorder and schizophrenia are common mental health difficulties in the deaf population.
How Does Mental Health Affect Deaf People?
Data from the National Institue of Deafness and Other Communication Disorders highlights the following:
-More than 90% of deaf children are born to hearing adults. This can lead to communication problems and make life difficult for the child during childhood and adolescence. It may also be a source of childhood trauma.
-Age is the strongest predictor of hearing loss among adults. People aged 60-69 or the elderly suffer most severely from this issue.
-The real numbers suggest that about 28.8 million citizens of the U.S. could benefit from hearing aids.
These facts, among others, highlight the growing need for deaf-sensitive services.
According to a study by Poorna K. and others, deaf mental health remains understudied. Prelingual deaf children may suffer various issues, including difficulty communicating with family members. They also might be more vulnerable to bullying and assault than the average child.
Another study by Pierre Cole reports that deaf people most commonly suffer from mood and post-traumatic syndrome.
Communication about mental health-related issues becomes difficult due to a lack of interpreters or translators between sign language and English. Deaf people are also prone to developing different viewpoints regarding feelings and mental health, leading to further barriers to understanding. For instance, deaf people may choose physical actions or facial expressions to express themselves, in contrast to hearing people who will find such activities dynamic.
Reading and writing cannot entirely or even adequately substitute the spoken word, leading to a poorer vocabulary for deaf people. Lip reading, on the other hand, is mostly ineffective. It works accurately only 30% of the time, even for experienced readers who have been deaf for long durations.
Shortcomings In The Mental Health Services For Deaf Adults
Deaf people might become depressed, violent, have impulsive behavior, or turn to substances since they are not understood and are often unable to fit in society. Friends are important for self satisfaction and a good quality of life. An inability to community and access to proper healthcare only isolates them further. The development of sign language and the ability to communicate abstract concepts such as hallucinations, time, and sounds is also necessary to properly convey the needs of deaf people.
Presently, deaf people are obstructed by many barriers to education and employment, making social integration harder for them. Providing advanced educational facilities and training to deaf, blind, or differently abled children through specialized institutions can also help them integrate into society more quickly.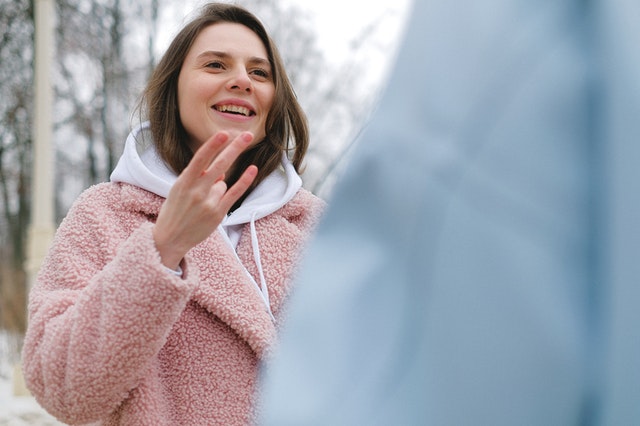 Mental health services for deaf adults cannot work accurately before addressing and solving the shortcomings of said services. For instance, due to an underdeveloped vocabulary and reduced learning, deaf people cannot accurately understand diagnostic tools. Reduced understanding hinders the application of many therapy activities, including cognitive behavioral therapy(CBT) and dialectical behavior therapy(DBT), which depend primarily on the patient's understanding.
Deaf mental health services can also benefit by training more deaf practitioners or translators trained in American sign language (ASL). Presently, deaf consumers need to deal with more mental health bills to afford an interpreter if they decide to opt for treatment. A study by A.G.Steinberg and others affirms that deaf people prefer a deaf practitioner to aid their treatment. Further studies and research about how deaf people experience mental health can also benefit their treatment.
Now that we've discussed "How does mental health affect deaf people?" and the shortcomings in deaf mental health services, let's look at the best mental health services for deaf adults in the U.S.
Best Mental Health Services For Deaf Adults 2022
1. National Association of the Deaf(NAD)
The NAD is an organization that protects, propagates, and represents the rights of the deaf and hard-of-hearing individuals in the United States. On its official website, you can find a directory listing state agencies, universities, senior resources, rehabilitation sources, and interpreters. It has also developed guidance for Video Remote Interpreting(VRI) services in hospitals and medical service providers.
2. DeafandHoH
DeafandHoH is an online community that promotes open communication and social integration among the deaf. Over the years, it has developed an online community, blog, forum, chat room, mental health websites, and social media presence. This organization has also produced an impressive directory featuring audiologists, schools for the deaf, and state-based mental health services. You can discover licensed professional therapists to provide mental health services near you using the said directory.
3. Deaf Community Counselling Services(DCCS)
DCCS is one of the premier organizations providing mental health services for the deaf and hard of hearing. Their mission is to promote and support deaf clients in living independently by nurturing a transformative focus on their well-being. Their team includes licensed practitioners and case managers fluent in ASL. The services they provide are accessible to deaf of all ages and social classes belonging to any demographic within America.
American Society for Deaf Children(ASDC)
ASDC was founded in 1967 as a parent-helping-parent institution and is now one of the oldest organizations that continues to support deaf children. While it is not included in our list of best mental health services for deaf adults, this organization can help support and nurture the growth of deaf children through mental health-related issues. It is an independent not-for-profit organization providing information and support to families raising deaf or hard-of-hearing children. They have an active 24/7 crisis video and text hotline for children going through tough times. You can access the 24/7 hotline at Video Phone: 321-800-3323 and Text HOME to 741741, respectively.
Conclusion
Deaf people suffer from various mental health issues, such as depression, anxiety, and the inability to integrate socially. Improving the quality and accessibility of educational and healthcare institutions can help the deaf participate better in society. It can also make it easier for them to reach out and ask for help rather than resorting to unhealthy coping mechanisms. Our list of the best mental health services for deaf adults includes directories and institutions that can provide support, encouragement, and information for dealing with mental health issues. Besides relying on these institutions, you or your deaf loved ones can also practice mental health skill-building activities to nurture their mental well-being. Click here to learn more.
Subscribe to Your Mental Health Pal for more information on deaf mental health services, self-help practices, and the latest trends in mental health. Visit Your Mental Health Shop to access premium products catered to your needs.