How to Find Mental Health Services? – A Step-by-Step Guide
According to the National Alliance on Mental Illness, 1 in 5 people in the United States experiences mental health disorders. 
For most people with mental illness, recovery is a reality because mental health treatments include therapy, medication, and self-care. Various mental health services are being established, significantly combating mental health illnesses or disorders.
This blog will give you a complete understanding of the different aspects of these services and how to find mental health services. 
Before learning that, let's clarify your understanding of mental health services.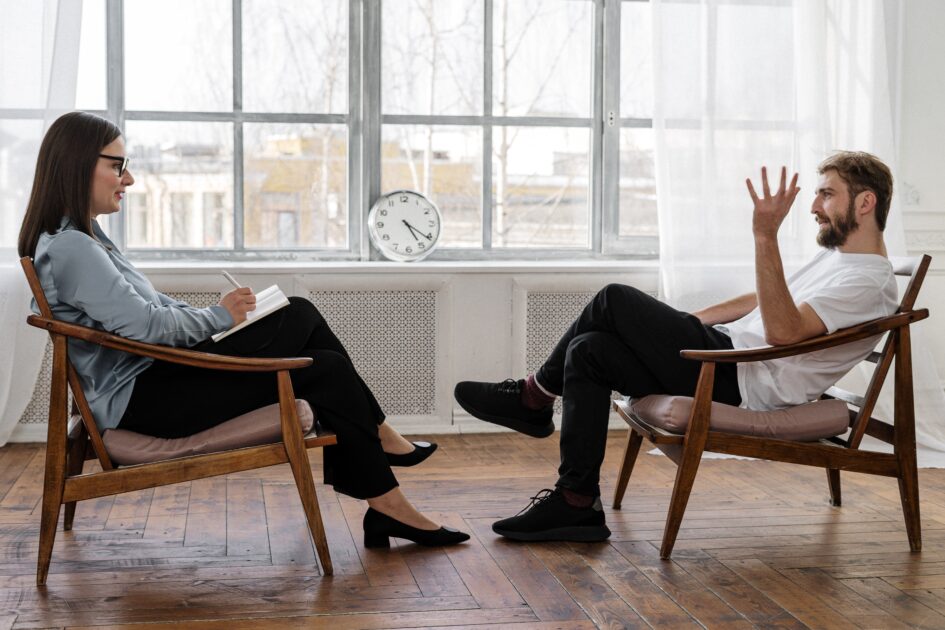 What are mental health services?
According to the American Psychological Association (APA), mental health services are defined as any interventions (assessment, diagnosis, therapy, counseling) provided in a private, public, inpatient, or outpatient setting to promote or maintain mental health or treat mental or behavioral illnesses in both individual and group settings. 
A mental health service is any facility that assesses, treats or cares for a patient with a mental health issue. 
Services for mental health disorders offer psychiatric patients advocacy, support, or therapy. This category could include medical, behavioral, social, and legal services.
Mental health professionals like psychiatrists, psychologists, and behavioral health counselors in hospitals or outpatient clinics typically offer medical services. Behavioral therapies, specifically pharmacological and cognitive therapy, go hand in the side with medical services.
There are numerous varieties of mental health services offered. Persons with a mental health crisis can receive rapid assistance from emergency services. In contrast, people with persistent mental health problems can receive more long-term care from non-emergency services.
How someone receives treatment will also determine their mental health treatments. While some people choose traditional counseling face-to-face, others use apps or the internet to receive mental health services.
Also Read: 10 Short-Term Mental Health Goals That Will Change Your Life
Benefits of mental health services
People with mental health disorders often find it impossible to function daily. Nevertheless, when left untreated or treated slowly, these issues can have a larger effect on people.
Mental health services can assist in reducing healthcare expenses and free up scarce resources when allowed to act quickly. According to studies, people receiving proper mental health treatment need medical services less frequently. Mental health services also decrease the risk of chronic diseases linked to stress, anxiety, and substance addiction.
Mental health treatments improve the outlook of people who may feel lost and hopeless while saving lives. Contact a mental health professional right away if you are experiencing a mental illness to start moving in the right direction toward recovery.
How many types of mental health services are there?
Now that you know the benefits of mental health services you might wonder, are there different types of services for treating mental health issues?
The answer is yes.
We have curated a list of different types of mental health services which you can try.
1. Emergency rooms: 
Emergency rooms offer immediate mental health services; some hospitals may have psychiatric emergency rooms. People in severe mental distress, such as those who are psychotic or suicidal, use this kind of service.
2. Partial hospitalisation:
Partial hospitalization is an alternative for individuals who are ill but do not need hospital-specific care. This "day program," another name for this adult mental health service, mandates attendance for more than six hours on most days of the week. A hospital or another facility may offer behavioral health therapy or drug abuse services as part of partial hospitalization. As part of the entire mental health program, group therapy, individual counseling, and instructional sessions are frequently provided.
3. Hospital inpatient:
Hospitals offer inpatient mental health care for patients who are seriously ill or have additional medical illnesses. Hospital stays typically don't last long. Some medical facilities specialize in treating behavioral and mental health conditions only.
4. Residential mental health and behavioral health treatment centers: 
These live-in facilities, primarily privately run, offer these mental health services. These institutions frequently allow stays of 30 days or more. Treating significant mental illnesses may be the focus of some facilities, while substance abuse therapies may be the focus of others. Due to the availability of psychiatric consultations and commonly accepted forms of therapy, nursing homes may also be regarded as residential mental health institutions.
5. Private practice:
Many patients with problems with substance misuse or mental disorders visit private practitioners at their offices. Typically, these are psychiatrists or psychologists. Based on the counselor, medication treatment is often administered with group, family, and individual therapy. While the majority do accept some insurance, some solely accept private money.
6. Outpatient mental health services:
Mental illness, drug misuse, and community mental health services are frequently provided outpatient. In these programs, patients reside in their own homes but frequently travel to a facility for therapy. While some programs are more regular, others are more intensive and require daily involvement. Group therapy and medication management are frequently provided as part of community mental health services.
7. Telepsychiatry, Telemental Health:
These can be obtained virtually by cellphone, email, video chatting, or video calls over the Internet or the telephone. These behavioral health programs provide access to psychiatry for those living in underprivileged areas. The housebound and those who want assistance between sessions also profit from this service.
How to find mental health services?
You need to look at the right places to avail a good mental health service. Here we have a list of ways how to find mental health services near you:
1. Asking your health insurance company:
Request a list of providers that your health insurance company covers. An online list of the providers that many insurance carriers cover is common.
"Finding the Right Care" is a factsheet from Mental Health America that supports integrated care, services, and supports for people in need while promoting mental health as a vital component of overall wellness.
Recovery is the organization's ultimate aim. It offers comprehensive information to assist you in selecting a mental health professional and to help you better comprehend treatment options and the treatment process. Websites that provide referrals for expert care for particular ailments also contain a wealth of knowledge about that sickness.
Calling the 24-hour toll-free crisis hotline at 1.800.273.TALK (1.800.273.8255) will connect you with your neighborhood crisis center, which can direct you to the nearest place to get urgent assistance.
Text "MHA" to 741-741 to talk with a certified crisis counselor if you don't feel comfortable speaking on the phone.
Also Read: What Happens When You Call a Suicide Hotline
The biggest known provider of mental health care in the US is Medicaid. More than 82 million people receive health care under the joint federal and state program, which provides financial assistance for those needing mental health services.
It is possible to apply for assistance if you are a low-income family, have a qualified child, are pregnant, or receiving Supplemental Security Income (SSI).
While services differ from state to state, most programs offer a wide range of mental health care. These services frequently include substance use disorder treatment, peer support, social work services, prescription management, and counseling from Trusted Source.
Numerous therapists provide flexible scale fees depending on income if your insurance doesn't cover mental health. The calculated rate is based on the client's ability to pay when therapists provide this option to out-of-network or uninsured clients. This fee schedule can lower the cost of therapy, allowing people from various socio-economic backgrounds and financial situations to attend sessions.
6. Online therapy services
It's not surprising that the use of therapy apps has increased. Talkspace noted a 10% increase in people asking a therapist shortly after the coronavirus hit the US. People can obtain therapy through the apps' online gateway from any location.
Some online therapy sites or apps are; Talkspace, Better Help, 7 Cups, Amwell, HealthSapiens, MDLive, and Doctor on demand.
The apps will pair you with a therapist after you share your requirements. You'll have access to a website to send text messages, schedule video meetings, record voice messages, and make phone calls.
How much does mental health service cost?
According to an Open Minds Market Intelligence Report, In 2019, $225 billion was spent on services and treatments for mental illness. This amount, which has increased by 52% since 2009, is paid in psychiatric or drug rehab institutions and spending on therapy and prescription prescriptions.
Psychiatry and medication therapy appointments might cost between $100 and $300.
Counseling can run between $100 and $200 per session on average, depending on the state and frequency of sessions.
The cost of inpatient care varies greatly at a residential mental health center. The monthly fee could reach tens of thousands depending on the facility's offerings. The price is heavily influenced by the length of your stay and the kind of your therapy.
According to the APA, insurance companies are not compelled to include mental health benefits, although many big group plans do. Meanwhile, plans must offer mental health benefits if you have health insurance through the Affordable Care Act (ACA). Medicaid also covers mental health services. For information on your in-network and out-of-network expenses and if your specific plan covers mental health coverage, consult the description of services included.
Several clinics attempt to increase access to medical treatments, including mental health therapies, by providing free or heavily discounted care. For instance, the National Association for Free and Charitable Clinics provides cost-free
Conclusion:
Mental health services are essential in today's world. If you are facing issues with your mental health, these mental health services can plan a way out of the discomfort.
These professionals have practiced and have developed their expertise on the human mind and its working. They can make us understand our emotions better and reach the root of the problem. Learning how to find mental health services, especially those near you, will be beneficial if you attend frequent appointments.
If you want to know more about online mental health therapy sessions, click here.
To know more about mental health and issues, subscribe to Your Mental Health Pal.