Life is full of upsetting and stressful situations that regularly push you to the edge. Every day in today's world has the ability to make us feel disappointed, anxious, overwhelmed, and a plethora of different negative feelings. These situations trigger the body's flight or fight response, commonly known as stress. Given how common stress is nowadays, it is handy to have several coping strategies at your disposal to deal with it effectively. One such practical and efficient set of tools are emotion-focused coping strategies for stress.
Emotion-focused coping strategies for stress aim to reduce the intensity and distress caused by negative emotions arising from stressful situations. These coping strategies aim to make you feel better rather than focusing too much on the cause and trigger of your stress.
Emotion-focused coping strategies for stress are primarily used in cases when the problems are out of hand, and the focus is directed toward accepting and dealing with the aftermath of situations. These strategies are mainly employed with terminally-ill patients or people coping with the sudden death of close loved ones.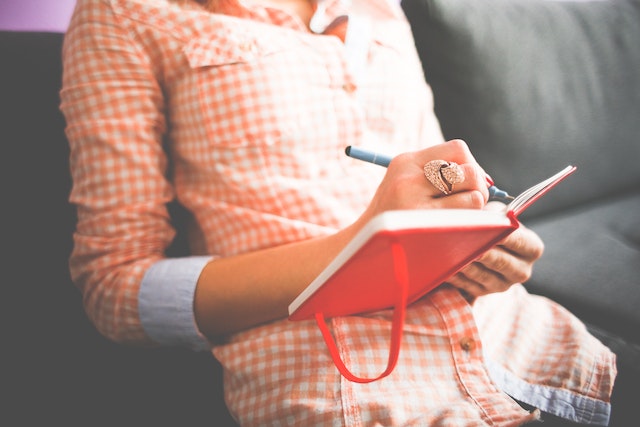 According to research published by the National Library of Medicine, emotion-focused coping strategies and active processing and expressing emotions can lead to several benefits among terminally ill patients. These include:
psychological adjustment benefits,
decrease in depressive symptoms and hostility, and
increased life satisfaction.
However, the use of emotion-focused strategies is not limited to these situations. They can increase positivity and contentment, a sense of pleasure, and the general ability to focus in all individuals. Let us understand the most effective emotion-focused coping strategies for stress.
1. Meditation
Meditation is the perfect place to begin if you are looking for an outlet for your daily stress. Research by Anne Grete Hersoug showed that meditation improves:
mental distress,
nervousness,
constant worry, and
muscular pain.
Despite the popular narrative, you don't need to go to a wellness resort or hire a trainer to meditate the perfect way. It all depends on your personal choices. You can make the most out of meditation with the place and time of your choice – it doesn't matter if it's your bedroom or a wellness resort.
Read more: 7 Best Meditation Techniques To Explore
2. Journaling
Do you feel an instant sense of rush and relief after venting out with your best friend or sister? That's the core principle of journaling. With journaling, you can find the perfect let-out for your feelings. It helps improve your overall mental health and well-being.
A study conducted by JMIR Mental Health compared the mental health and well-being of people who journaled and those who didn't. The former group members were found to have reduced stress and increased mental resilience. The astonishing fact was that the members of the former group had only been journaling for three days every week for the last four weeks.
Read more about journaling techniques to get started here.
3. Forgiveness
Hanging on to certain past situations, grudges, or anger can harm your mental well-being. Forgiveness allows you to move forward effectively and let go of the stress associated with these negative feelings. When you learn to forgive people and let go of the past, the space taken up by anger and resentment within your mind is freed up and filled with positive feelings. Additionally, it helps you become more compassionate and kind toward yourself and the people around you.
Read more: 7 Tips To Forgive Yourself.
Conclusion:
Emotion-focused coping strategies allow you to hit a pause button on stress and find much-needed relief and peace. We hope these strategies help you deal with regular stress effectively.
However, if you have been struggling to cope with stress for a long time and it has started affecting your day-to-day functioning, it is time for professional help. Professional help is now available right from the comfort of your home. Online therapy platforms provide trusted professional care at affordable prices from your living rooms. To learn about the top online therapy platforms, click here.
To continue learning about mental health, subscribe to Your Mental Health Pal.