There are 43 muscles in our faces, and all of them are responsible for showing all types of emotions in humans.
An emotion is a complex psychological phenomenon triggered by stimuli. It shows how one reacts to a particular scenario. Due to being triggered by a specific event, emotions are instinctual and involuntary.
How we react or behave depends on the emotion we are feeling. Therefore, we can say emotions are what alter your thought process and can affect you accordingly.
We often use the word emotions synonymously with mood and feeling, but there is a thin line of difference between them.
Emotions are short-lived and intense, whereas a mood is long-lasting, and its cause can't be easily specified. On the other hand, feelings are an effect caused by emotions.
The need for understanding emotions is rising as the day passes. This article has summarized the basics of emotions and why understanding them is essential.
Three key elements of emotions:
The concept of emotions is a vast subject and has various factors associated with it. Here we have narrowed down the three key elements related to our emotional response, which helps us better understand our emotions.
1. The subjective experience
Subjective experience acts as a stimulus that triggers our emotions. It might be something tragic like the death of someone or something very cheerful like getting married. Subjective emotions can stimulate different emotions in different people, but one common point is that it is the starting point of all emotions.
2. The physiological response
Going through an emotion causes physiological reactions in our body, like an increased heart rate when you are angry.
Researchers think that physiological responses of our body due to emotions may have helped humans survive throughout history. The physiological response is a part of the fight or flight response, triggered to protect you from threats.
3. The behavioral response
One might smile, frown, laugh or cry in response to an emotion. Some basic facial and body expressions indicate the different types of emotions present in humans. Social norms and the upbringing of individuals may also influence behavioral responses.
Behavioral responses are essential as they signal to other people how we feel. The ability of us, to understand behavioral responses is linked to our emotional intelligence.
Different theories on types of emotions
How many human emotions exist is a question that has intrigued researchers and psychologists. Here, we will discuss three theories put forth in the classification of emotions.
1. John B. Watson's Theory
John B. Watson is known for his establishment of the psychological school of behaviorism. All his research papers and works are in the field of psychology. He believed that Behaviorism was the science of observable behavior and one should study those things which could be seen, observed, and measured in psychology. He was keen on studying the way that emotions can be learned.
As John B. Watson, emotions are physical responses to external stimuli. His main interest was in studying fear. He explored this by pairing it with another stimulus with a non-dangerous object which exactly looked like a white rat. This was known as a neutral stimulus. He worked and researched how emotions could bring out some intense changes in a psychological state which can easily cause a physical reaction and this might be inward or outward in nature.
As per John B Watson's theory, there are three basic emotions, which include-
2. Robert Plutchik's Wheel Of Emotions
This theory was given by a professor at the Albert Einstein College of Medicine known as Robert Plutchik. As per the professor, eight primary emotions are felt by all of us. He developed the wheel of emotions to explain how emotions occur concurrently. He used eight emotions in the form of 4 opposite pairs:
Happiness/Sadness
Anger/Fear
Trust/Disgust
Surprise/Anticipation
His theory tried to explain how primary emotions combine to form secondary emotions, exactly like when some primary colors combine to create different colors. For example, happiness and anticipation can combine to form excitement.
3. Paul Ekman's 6 basic emotions
Psychologist Paul Eckman invented a new model to classify emotions that everyone experiences. His classification is completely based on the data from The Facial Action Coding system (FACS), which evaluates movements of the head, eyes, and facial muscles, which can be used as a basis to identify emotions. The primary emotions identified were:
Happiness
Sadness
Fear
Anger
Disgust
Surprise
4. The 4 Basic emotions by researchers at the University of Glasgow
Psychologists from the Institute of Neuroscience and Psychology situated at the University of Glasgow proposed the 4 Basic Emotions theory based on the work of Paul Ekman.
They mainly focused on the concept of facial expression and universal body language that transcend sociocultural influences.
They suggested that certain types of emotions in psychology engage similar facial change patterns and should be considered one. For example, disgust and anger have similar facial patterns that is wrinkled noses, so they should be regarded as one. The basic difference between disgust and anger is thought to be developed later for social functions.
Therefore the basic emotions were reduced to four, including:
Happiness
Sadness
Anger
Fear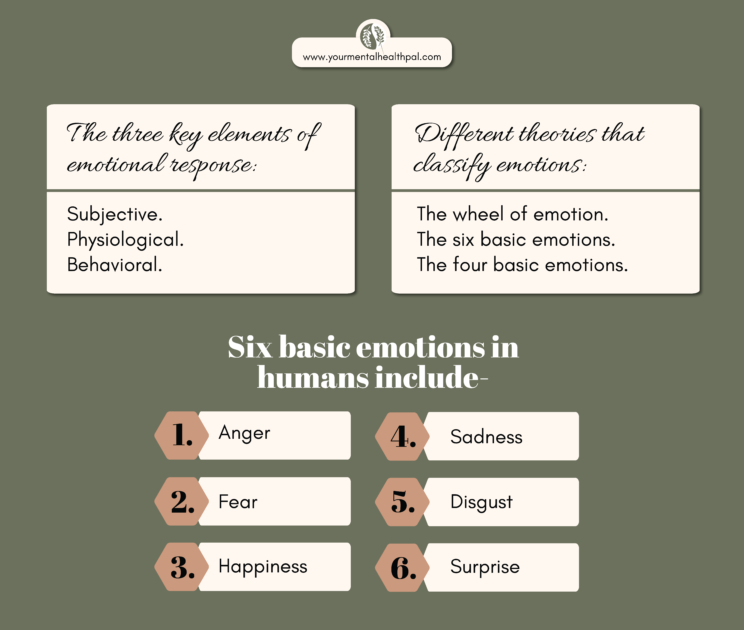 The 6 basic types of emotions in humans
Out of all the theories mentioned above, the most widely accepted basic emotions are of only six types, and the rest are a combination of these types of emotions.
Below listed down are the primary emotions that all of us feel.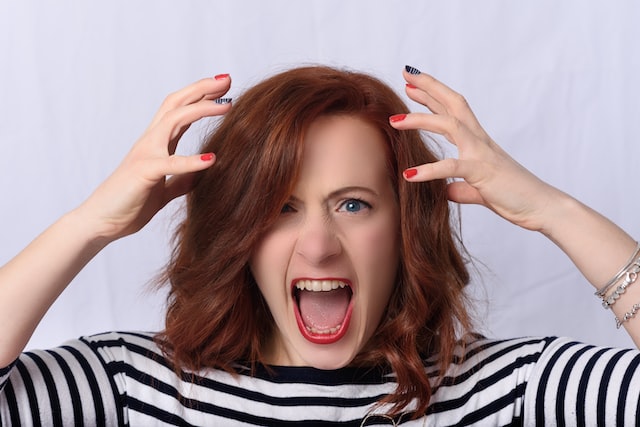 This is a type of emotion that, if left unchecked, can become something terrible, but if appropriately channelized, it can help you achieve great heights in life.
Anger is a powerful emotion that creates feelings like resentment, agitation, frustration, hostility, antagonism, and others. Anger might be triggered due to various reasons in our life. Even when sadness is not appropriately resolved, it can make you angrier in life.
There are multiple signs of anger which include-
frowning,
glaring,
widening of eyes,
pressing of lips together,
grinding your teeth,
turning away,
taking a solid stance,
sweating,
turning red,
excessive yelling,
increased heartbeat, etc.
The emotion: anger can be a matter of concern in one's life if it is not channelized correctly. Anger can make one violent, abusive, and aggressive. These negative feelings can degrade your mental health and make you irrational. Therefore, anger management is a must for everyone; learning this can help your mind calm down!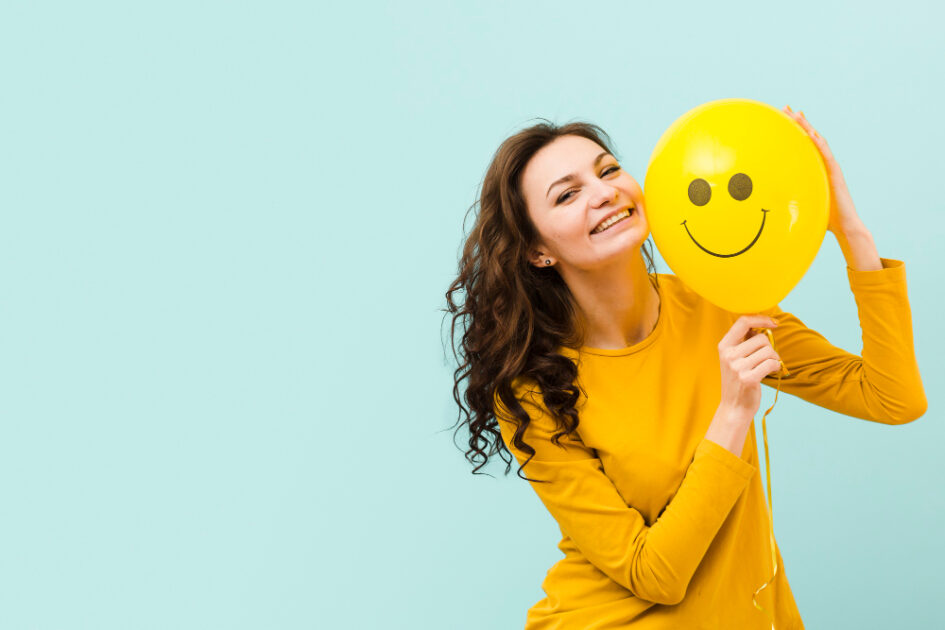 One of the most desired and essential types of emotions in psychology is HAPPINESS!
Happines impart certain feelings like joy, laughter, contentment, and satisfaction. Happiness relies on many factors in our life, possibly due to external factors or even our inner mindset. Since the 1960s, there has been an uprise in positive psychology, which focuses on people's happiness. Since 2012, the World Happiness Report has been collecting yearly data on people's happiness.
There are different signs of happiness, such as –
sigh of contentment,
laughter,
smiling more often,
upbeat tone,
relaxed body posture,
positive attitude, etc.
One can always be happier by practicing specific methods like being more grateful, self-care, positive affirmations, and others.
Happiness is an essential aspect of our life because it affects our mental health positively and helps us become free from stress and depression. Awareness of our mental health and working on it is necessary for everyone's life! You start carving your path toward a better life by learning how to be happier!
3. Sadness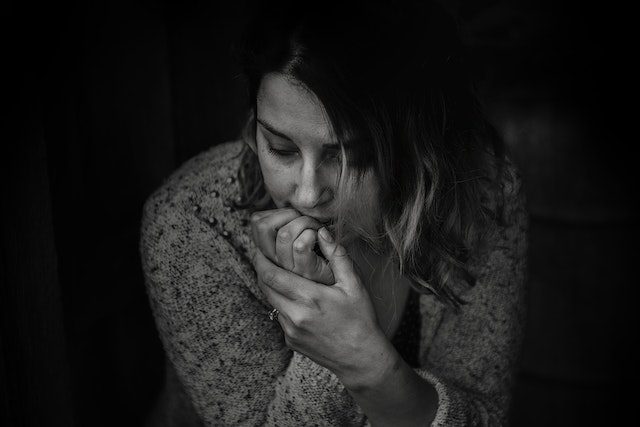 Sadness is an emotion we all feel very often, which is normal.
Being sad can give rise to feelings of hopelessness, disappointment, grief, and others. Sadness is one of the most prominent signals of comfort and help from your loved ones.
There are different signs of sadness, such as:
crying,
dampened mood,
lethargy,
quietness,
withdrawal from others,
downward lip cornering,
lowered gaze,
smiling less, etc.
Sadness is considered a transient emotional state, but when you start being sad for a prolonged period, it can turn into depression and even raise feeling like self-hatred. These factors can hamper your daily life and create numerous mental health issues.
It is necessary to start cultivating habits such as gratitude, self-love, and optimism. When you start practicing these things, you will slowly yet effectively start being more happy than sad.
4. Surprise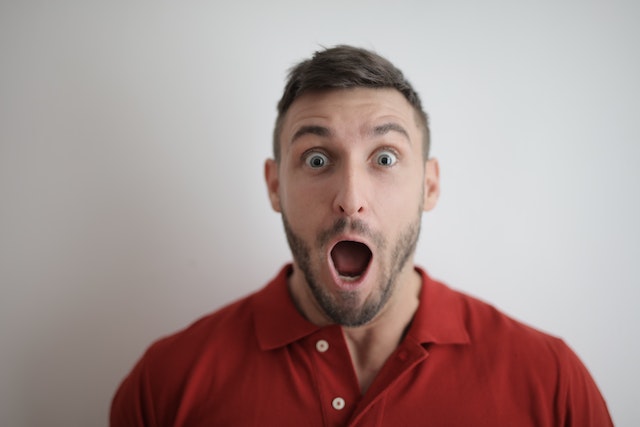 Out of all the types of emotions, the surprise is the briefest. Surprise emotions are a result of an unexpected or astonishing event. It is characterized widely by getting startled physically.
Different signs of surprise include –
raising eyebrows,
widening of the eyes,
jumping back,
gasping,
increased heart rate,
dropped jaw, and others.
Depending on the kind of surprise one encounters, it can act as a trigger for emotions like happiness, anger, fear, or disgust.
5. Disgust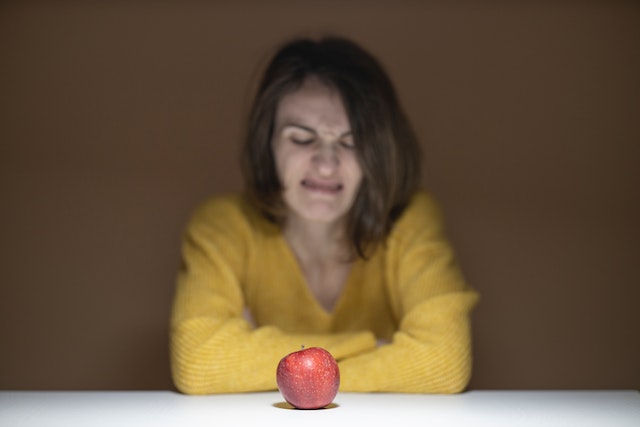 One of the types of emotions in humans, when they smell, hear or see something unpleasant is disgust.
Disgust creates feelings of solid disapproval and revulsion. It is believed that the emotion of disgust evolved as a reaction to fatal or harmful food. Therefore, disgust is a mechanism to eliminate something unpleasant or toxic in front of you.
Different signs of disgust include –
shifting away from something,
wrinkling of the nose,
curling of the upper lip,
retching or vomiting action,
ignoring the object of disgust, etc.
It is possible you are not just disgusted by something you smell or taste; people also feel moral disgust when they see something unethical or immoral.
6. Fear
One of the types of emotion that we all feel in a case of a fight or flight response is fear!
Fear is an entirely normal reaction of our body when we feel the presence of an immediate threat. It is also considered an emotion crucial for survival.
Different signs to recognize fear include-
raised eyebrow,
widening of eyes,
pulling back the chin,
increase heart rate and pulse,
muscle tensed,
at the state to run or fight, etc.
Fear is considered a vital element in the "Exposure Theory," where one is exposed repeatedly to a circumstance that they are afraid of. Then slowly, they start becoming familiar with the scenario, which helps them decrease their fear.
We can also develop a fear of anticipated threats or even our thoughts about potential dangers, and this is what we generally think of as anxiety. We should keep these emotions in check to maintain harmony in our life.
Why should we understand our emotions?
Emotions are potent and can sometimes make you overwhelmed. Learning about them helps us manage them in our daily lives. When you start managing your emotions, you can evolve as a person. Emotions are one of the tools for our survival and also affect how we behave. Keeping emotions under control can show positive outcomes beyond our imagination!
Achieving emotional intelligence refers to perceiving, controlling, and evaluating our emotions. Becoming emotionally mature helps us by –
giving clarity in life,
building resilience,
building healthy relations,
healing ourselves,
making us more productive,
making us feel more in control,
informing us when we should seek help, etc.
CONCLUSION
Understanding the different types of emotions is one of the keys to helping you find the essence of life. Awareness of your emotions affects your behavior but also affects your mental and physical health.
By this article, you must have gotten a basic idea about the types of emotions in humans and how they affect your behavior and lifestyle; figuring out the rest is up to you and your determination. Emotions might seem complicated at first, but it is just like an unsolved puzzle waiting to be solved!
Happiness is one of the six basic emotions that positively affect our mental health. Sometimes in life, it might seem difficult to stay happy, but we shouldn't lose hope. Here are a few ways how you can be happy in life.
To know more about self-care and mental health topics, subscribe to https://yourmentalhealthpal.com/.