Anxiety is a feeling of dread, worry, or uneasiness about the future. It triggers a fight or flight reaction and has mental and physical symptoms. This emotion can take up your time, energy, and cognitive resources. Hence it needs to be curbed or controlled. One way to manage your anxiety is through various self-regulation techniques. Our recommendations of the 11 best anxiety self-help books can help you:
-improve your knowledge and mental health awareness of anxiety,
-identify the causes of your anxiety and take preventive/preparatory measures,
-learn the techniques necessary to deal with anxiety,
-and finally, become a better version of yourself.
These best self-help books for anxiety provide value and are great reads. However, the most effective method to utilize their insights is starting with one that appeals to you. After applying the techniques, tips, and life lessons listed in the book you started with, you can move on to others.
Top 10 Anxiety Self-Help Books For Less Anxiety And Better Mental Health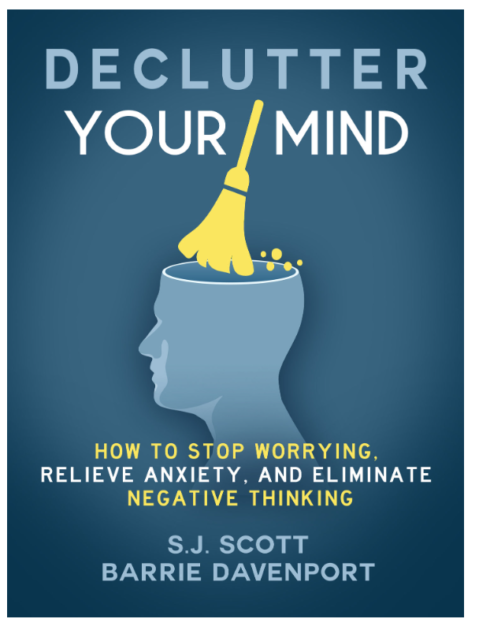 Overview –
Counted among all-time classic anxiety self-help books for less anxiety, Declutter Your Mind is aptly titled. It can help you rid your mind of intrusive and negative anxious thoughts. The authors start by clarifying that we all feel negative once in a while. And consider the root cause of the repetitive anxiety. Multiple research-backed strategies to declutter your mind and ways to revive your positive energy are stated in this book. All in all, this book is what we recommend if you don't want to delve deeper into the theory. Or if you wish to enjoy an ultimate anxiety self-help guide.

Top review on amazon – Social Anxiety Self-Help Books
"Earlier, I did not know anything about the author of this book, so I was hesitant to buy this book, but when I purchased and read this book, I was happy with my time and money investment. I purchased it for Rs 59, but now its price is too high, so go for it when the price meets the standard."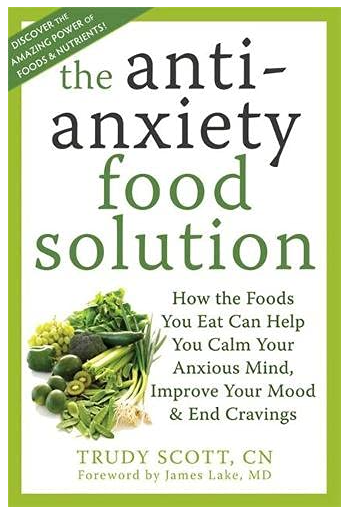 Overview –
Physical and mental health are intimately connected. Our sleep cycle and exercise, in particular, can significantly impact our daily moods, emotional energy, and stamina. Likewise, nutrition and food habits also impact mental health. Poor lifestyle choices and nutrition can make us more vulnerable or cause anxiety.

In The Anti Anxiety Food Solution, the author first helps us identify which foods are bad for mental health. After knowing the difference between healthy and unhealthy foods, we can make better decisions for our health and wellness. This book also provides all-inclusive food tips to eliminate food cravings and maintain a healthy diet consistently. By improving your eating habits, you can sleep better, practice emotional regulation more efficiently, and establish vital habits that help you improve your quality of life.
Top Review On Amazon – Best 10 Self-Help Books

"Trudy's book and her Anxiety Summits came along at the perfect time for me. They taught me so much practical information and gave me the motivation and knowledge to dive deeper into what was causing my anxiety and depression when I was feeling mounting pressure from doctors and some family members to start on antidepressants. I'm so grateful that Trudy empowered me to implement those changes.Now I'm doing so much better. And I never started those medications, for which I am eternally grateful. I've recommended her book and the Anxiety Summits to friends and clients because I know their information can be life-changing."


Overview –
Lucinda Bassett, the author of From Panic To Power, has faced and fought extreme depression and anxiety symptoms since adolescence. However, after going through some incidents, she found it easier to confront her anxiety. Learning from her own experiences and other case studies, she came up with the program "Attacking Anxiety."

The program contains the most effective skills and techniques that have helped many overcome their anxiety and panic attacks. It teaches people to think about anxiety differently, empowering them to take action and regain their mental resources.
Top review on Amazon – Top Self-Help Books For Anxiety

"I suffered from panic disorder, anxieties, and phobias, and my shrink had given me meds only for a month, and it worked well, but because I don't like to take those meds permanently, I did a google search and found this awesome book which within a short period of three weeks I was able to heal my panic disorder, anxieties, and phobias. I am still a work in progress. It's a magic book, you just need to read the book regularly, it has the simplest techniques to recover. The author Lucinda Bassett trains the trainers of Physicians of the USA. Just get the book instead of bearing those awful symptoms. Trust me-I tried all best-selling books, a few shrinks, all the religions, etc., but nothing worked, at least in my case. But this book worked and works. Go Get it, It's HP, or god sent the book to me."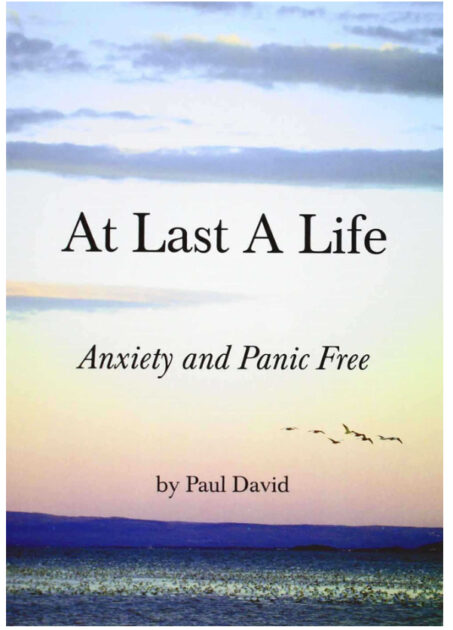 Overview – At Last A Life contains Paul's journey of overcoming various mental health conditions like depersonalization, anxiety, and depression. It is a personal story, an autobiography, yet simultaneously clad with research and techniques. Hence, it is one of the best anxiety self-help books for those who prefer reading and learning from personal experiences.
These tips that have worked for millions can help you take inspiration and apply practical solutions for anxiety in your lifestyle. You can also find the author's understanding of anxiety, frequently asked questions about the same and other helpful resources in this masterpiece.
Top review on Amazon – Anxiety Self-Help Guide
"10/10 recommend! This book was my aha moment!! Reading about symptoms I could never put words to was freeing and allowed me to no longer fear what was happening. Anxiety is only as bad as you allow it to get. Learning to utilize the (simple) tools that help with living alongside those uncomfortable feelings rather than running away from them was life-changing. Thank you, Paul David, for sharing your story and spreading your wisdom!"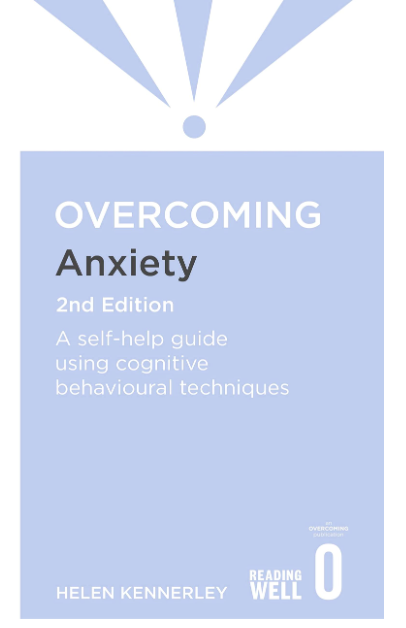 Overview –
In most people, anxiety starts with a few repetitive negative thoughts and their resulting behaviors. Overcoming anxiety is a book focusing on those wrong behaviors, especially how to change them. One of the best anxiety self-help books, Overcoming Anxiety is part of a series, so bookworms have more reading to look forward to after completing it. Through this book, you can become less inhibited and repressed. And take the first step to live a holistic, authentic, and fulfilling life.
Top review on Amazon –  Top Self-Help Books For Anxiety

"Book is a complete recovery book from the issues, but I lack the patience to go through it in detail. Maybe in the future, I will gift this book to a friend in need."
Overview –
Author and psychologist Dr. Jill Wieber wrote this book with innovative stress-buster techniques. All of the said techniques have worked effectively with patients for years and helped restore their confidence, making them healthier and happier. The improvements in relationships resulting from a decrease in anxiety also make this one of the best social anxiety top self-help books for anxiety. Be calm can teach you how to deal with stress effectively, and how to calm down when it seems the hardest. 

Top review on Amazon – Best 10 Self-Help Books

"Great baseline read to understanding anxiety. Had a few aha moments myself reading this. Would recommend it to people struggling with anxiety. Stay positive!"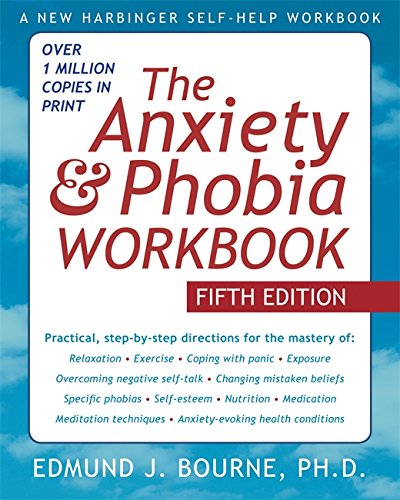 Overview
Being a workbook, this publication contains various methods and practices to help you deal with anxiety effectively. The anxiety and phobia workbook is one of the best anxiety self-help books to help you relax and calm down.
The contents of this book include anxiety disorders, personality types prone to anxiety, self-talk, belief systems, self-esteem, and many more vital areas. It also provides additional resources to help you understand and manage anxiety, beyond simply being able to control it.
Top review on Amazon – Best Social Anxiety Self-Help Books
"I can't recommend this book enough. It has been a game-changer for me. I initially bought this book due to a mild phobia a couple of years ago, used the techniques outlined in this book, and overcame the phobia rather quickly. Fast forward a couple of years, and I picked it back up to read the anxiety sections of the book and found beneficial tools (conquering negative self-talk, how to deal with generalized anxiety, etc.) that I put to use right away. These tools helped and prevented me from seeking medical alternatives to ease the anxiety. Granted, I am not dealing with high-level anxiety, but for someone who needs some guidance and everyday tools to manage mild-moderate anxiety, this book is it. Highly recommend it."
Overview
Cognitive behavioral therapy(CBT) is considered the best or most effective for treating anxiety and depression. It involves changing the patient's cognitions(thought patterns, thinking, beliefs, etc.) and behaviors(habits, routines, etc.) for positive mental health outcomes. This CBT Workbook focuses on a treatment plan you can implement for seven weeks to improve mental health and deal with anxiety. Managing your anxiety becomes much easier with the well-researched techniques mentioned in this workbook, making it one of the best anxiety self-help books for better mental health. However, this self-help book for anxiety is best coupled with therapy or treatment.
Top review on Amazon – Best Anxiety Self-Help Books
"I've purchased many self-help books over the years for various reasons. Some have been helpful; some not so much. The price for this one was right, and the reviews were glowing, so I thought I'd give it a read. I am only two weeks into the program, but I already see and feel a difference in myself. The book is very well written and extremely well organized. It's understandable (not big technical terms that you need to look up) and highly relatable (examples are all the things most people have encountered in their lives.) Normally I would wait until I was finished with a book to review it, but I don't want to wait five more weeks to review this – I think anyone feeling down for any extended period should at least give this book a try. It is helping me, and I'm so glad I bought it."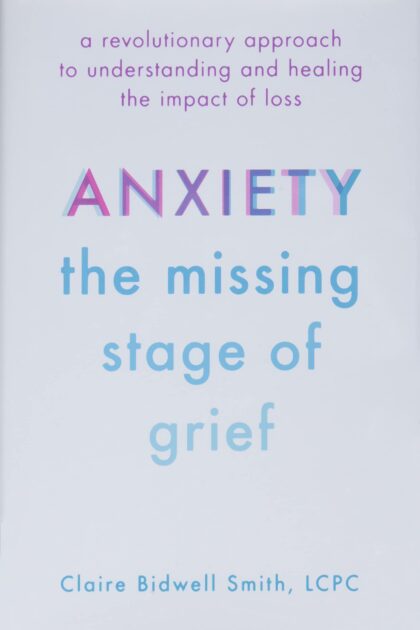 Overview
Claire analyzes and brings new insight into the relationship between stress and grief in this anxiety self-help guide. By understanding this relationship, you will better understand your pains and anxieties. This will, in turn, empower you to take steps forward toward healing and living a better life.
Top review on Amazon – Top Self-Help Books For Anxiety
"This is the first review I ever wrote, but I had to say how much this book healed me. I had to put my 15-year-old dog down and started having panic attacks soon after. I had never had a panic attack, and it scared me. I knew it must have been something to do with losing her, so I purchased this book. I can't tell you how much this book made me understand my feelings. I did all the grief work suggested, and by the middle of the book, I had no more panic attacks or anxiety!!! Thank you so much. This book helped me to put my life back together."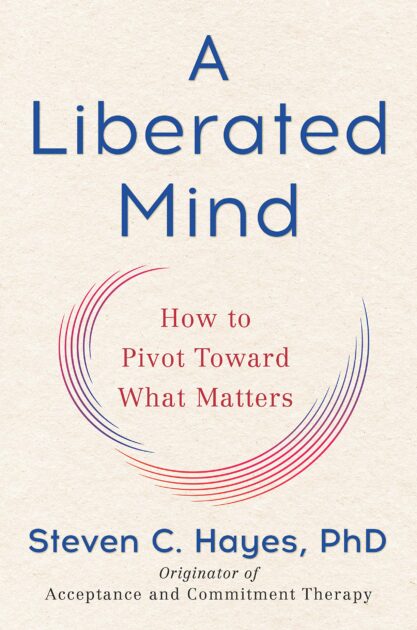 Overview

We live in a world of noise and distraction, and our emotions are evolving very slowly compared to our technology. Steven discusses how we can turn toward our problems rather than away to achieve better outcomes in this masterpiece.

The principles of Acceptance and Commitment Therapy(ACT) that the book contains can help you improve mental health and wellness and live a more liberated, purposeful life of freedom. One of these principles includes cognitive diffusion, which refers to seeing our emotions objectively. This practice is an alternative to letting emotions control our moods and behavior as we involve ourselves in them.

Top review on Amazon – Best Self-Help Books For Anxiety

"In all my years studying personal growth, Acceptance and Commitment Therapy is one of the most useful tools I've ever come across, and in this book, Dr. Hayes describes it with more depth and clarity than ever before." – Mark Manson, #1 New York Times best-selling author of The Subtle Art of Not Giving a F*ck
Conclusion

After going through the list of ten best self-help books for anxiety, the next step is identifying actions to start controlling your anxious thoughts. Calming down instantly is essential in personal and professional settings today. You can refer to this blog post to learn and hone this skill.

Subscribe to Your Mental Health Pal for more information on anxiety self-help books and mental health and wellness. You can also check out our premium products here.