Are you struggling with your mental health and feeling alone and isolated?
If yes, you are not alone.
Millions of people around the globe are struggling at the very same moment and looking for the right support and guidance. One way to access this support is through books. Books can be the perfect companion for you in this arduous journey and provide practical advice and a sense of hope, even in the face of adversity.
Mental health books have become an excellent resource for people. But not everyone has equal access to them, especially in the face of new-found restrictions in the post-pandemic world. Additionally, people with physical disabilities, those living in far-away areas, or those unable to leave home due to unprecedented situations do not have equal access to these books.
But imagine being able to access a wide range of library of mental health books that are tailored specifically to your needs without ever having to leave the comfort of your home!
With mental health books by mail, you can get precisely that.
Through mental health books by mail, you can access a wide variety of mental health books right in the comfort of your home. For people facing any kind of accessibility issues, mental health books by mail are a convenient way to access the required resources.
Let us dive deeper into the benefits of mental health books by mail, the process of ordering them, and libraries that can help you with the same.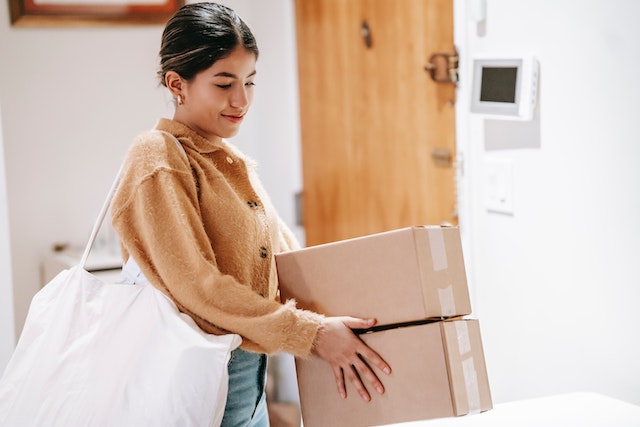 Benefits Of Mental Health Books By Mail
1. Convenience
One of the most significant benefits of mental health books by mail is the convenience that they offer. You can order books right from your home without having to worry about going out or finding transportation. This is especially important for people with mobility issues or those living in remote areas where market access is restricted.
2. Privacy
Mental health is a very personal and sensitive topic for most people. Some people might feel uncomfortable discussing the topic with others. Mental health books by mail allow such people to read books in their own safe and private space.
3. Tailored made for your needs
Many bookstores offering mental health books by mail service allow ordering books specifically beneficial for your mental health struggles. This gives you access to the most useful and effective resources.
4. Cost-effective
Mental health books by mail are also a cost-effective option for those who do not otherwise have access to other mental health resources.
Process Of Ordering Mental Health Books By Mail
The process of ordering mental health books by mail is a simple one. All you need to do is follow the steps below, and you can have your chosen books at your doorstep in no time.
1. Research Different Providers
There are various bookstores and libraries providing mental health books by mail. Research and chalk out the options that are best suited to your needs and requirements.
2. Browse Through Catalogs
Once you have found a suitable provider for yourself, browse through their catalog of mental health books. Try to specifically look for books that offer advice and support around your issues.
3. Pace Your Order
Once you have chosen the books, it is time to place your order. Most providers require the payment to be completed before the order is shipped. However, you can always discuss with your provider about other payment options.
Once your payment process is complete, all you have to do is wait for your books to be delivered to you.
5 Libraries In The US That Offer Free Mental Health Books By Mail
Founded in 1895, the New York Public Library is situated in 92 locations across the Bronx, Manhattan, and Staten Island. If you are looking for free mental health books by mail, this library has a catalog of over 10,000 books.
Eligibility: The library system offers free books by mail service to the public subject to the following conditions:
the individual ordering the books is homebound due to a temporary or permanent disability, and
the concerned individual has an application filled out and duly signed by a physician, nurse, or social worker, stating clearly that the individual is disabled and cannot leave their home.
Procedure: If you want to register for the books by mail from New York Public Libary follow these steps:
1. Fill out their application form and enter your reading interests. Various sections must be filled out, including:
age category,
format preferences, and
language preferences.
2. If you check "please select items for me," you will have to indicate your areas of interest under fiction and nonfiction. Fill out all the questions about the kind of materials you want the library to provide you.
3. If you check "please do not select items for me," only the books which you have personally selected will be sent to you.
4. Once your registration is complete, you'll receive your books by mail, a welcome letter explaining how the service works, and contact information for questions. For more information, you can call (917-275-6975).
The Palm Beach County Library System was founded in 1967. Based in Florida, the library has 17 branches across the state, and its headquarters are on the west coast. It offers its residents a free books-by-mail service, including 1100 free mental health books.
Eligibility: These services are only available to those who cannot visit a library due to a disability such as physical disability, terminal illness, or lack of transportation.
Procedure: Readers can call 561-649-5482 (West Palm Beach area) or 1-888-780-5151 (South County and Glades area) to request the application form or fill it out online. A list of newly released books is provided to them twice a month. People can place orders via the telephone or through their website, and the books are delivered to them through the US Postal Service.
Located in New Hampshire, the Nashua Public was established in 1867. It offers many services, like a reference department for its cardholders to facilitate academic research, downloadable audiobooks, and ebooks, and over 1400 free mental health books by mail for the people of Nashua.
Eligibility: The free mental health books by mail service is available to any resident of Nashua who:
requires large print books/audiobooks due to visual imparities,
is homebound due to a severe ailment,
gets their application signed by a doctor or nurse stating the disability.
Procedure: To participate in the program, you must fill out the application available on the official website (or call 603-589-4627 to get a hard copy of the form delivered to you) with your preferences and desired genres. After you fill out the application, more information will be provided to you by the library staff. After completing the formalities, you can place your order for books, magazines, and even CDs.
Conclusion:
Reading books about mental health books can be an effective tool in understanding and dealing with various mental health issues. An easy and accessible way to get these books is through various books-by-mail programs. Mental health books by mail offer a convenient, private, and cost-effective solution to those who cannot otherwise access these resources. We hope this blog post will help you understand the advantages and process of ordering mental health books by mail services.
Another easy way to access mental health books from within the comfort of your home is to order them online. Here are the top mental health books on Amazon to order right away. To continue learning more about books and mental health daily, subscribe to Your Mental Health Pal.