Although the perception of mental health has improved over the last few years, people are still struggling with various mental health service issues and do not want to seek help.
If you regularly visit our blog posts, we are sure you're familiar with the concept of mental health. If not, you should check out our blog post, Mental Health 101, and get yourself acquainted now!
This blog will guide you through various topics, like the need for mental health services examples and various mental health services examples that you should check out if you feel like you require help and how you can access them.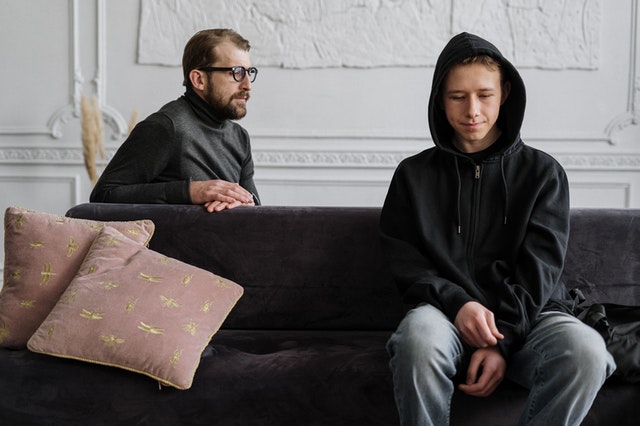 11 Signs That Your Mental Health Requires Attention
The National Alliance on Mental Illness stats show that 21% of Americans suffer from depression and poor mental health, and suicide was the 2nd leading cause of death in the US in 2020.
It's because many people don't have any access to help. Due to the shame associated with the reasons, some people do not even seek help and continue to suffer in silence.
But, you have to recognize and address your mental health issues, just like you treat your physical ailments. The signs are sneaky, and you have to watch out for them carefully.
Following are 11 signs that show it's time you start paying special attention to your mind:
Extreme mood swings
Sleep problems
Trouble putting a problem or incident behind
Existential crisis
Irritability
Excess stress, confusion, and anxiety
Physical signs like headaches, backaches, gastrointestinal problems, and exhaustion
Delusions or hallucinations
Frequent outbursts
Thoughts of hurting yourself or others
Dramatic changes in eating or sleeping patterns
If you are ticking most of the above points, you likely require professional mental help.
What Are Mental Health Services?
Mental health services aim at assisting people struggling with mental disorders or coping with stress. Mental health services include diagnoses, treatments, assessments, interventions, or counseling offered to maintain or improve mental health. ​​
A broad range of mental health services examples have a common objective of understanding and coping with various mental issues.
Need For Mental Health Services
Being mentally healthy gives you confidence and helps you increase your self-esteem; this applies to people of all age groups. But since mental health is subjective and very personal, the need for such services differs from person to person.
There are 3 broad categories of people who require mental health services:
1. Children
About 15-20% of children in the United States need mental health care. Among these 3-8% of children suffer from serious psychiatric illnesses.
Chronic neglect, divorce of parents, recurrent abuse, separation from loved ones, and family stress like witnessing domestic violence or poverty can leave a negative, long-term effect on the tender minds of children. It affects their education and development and can lead them astray.
They need to receive mental health services from schools, mental health institutions like hospitals and community mental health centers, child welfare schemes, juvenile justice, and primary care physicians.
2. Adolescents and Young Adults
After 4 years of study, it was estimated that 77% of the adults in California received no or inadequate mental health care. It is because of various reasons like the cost, stigma, and refusal to seek help. In some areas, people want to, but due to the unavailability or lack of resources, they do not receive the required help.
Adults are more vulnerable to mental health problems than other age groups due to various duties such as earning money and looking after children and elders.
3. Older adults
Mental health and well-being are as important in older age as at any other time of life. Many older adults are prone to multiple neural disorders at the same time due to their age.
Loneliness, isolation, and psychological distress after retirement lead to disorders like depression and dementia.
Therefore, it is important to:
Train health care professionals in providing care to the elderly
Design sustainable policies for long-term care
Developing age-friendly services for prompt recognition and treatment of disorders
Mental health services examples:
1. Psychotherapy or Talk Therapy
During talk therapy, a person or a group of people can sit and calmly discuss their problems with a therapist.
It serves as an opportunity for patients to vent their feelings and cope with them. It is quite efficient in treating various mental illnesses with mild to moderate symptoms. There are different types of psychotherapy:
2. Individual therapy
It is a form of talk therapy where a therapist talks one-on-one with an individual and discusses unresolved traumatic issues, problems, and feelings.
3. Group therapy
A group therapy session is hosted by one therapist and consists of many participants, where many common issues are discussed—for example, suicide, drugs, or depression prevention groups.
4. Interpersonal therapy
This form of therapy helps a couple or a group of people to discuss and resolve relationship problems amongst themselves. It is especially helpful when people cannot communicate or express themselves.
It is a therapeutic approach that uses the naturally mood-lifting properties of music to treat mental disorders. It can be considered beneficial and other treatments and addresses physical, emotional, and cognitive issues.
6. Medication
It is often used along with therapy to prevent symptoms from worsening. There are different types of medicines. (Advice- Don't take any medication without any professional authority's help)
for different disorders:
Antidepressants
Anti-anxiety medications
Mood stabilizers
Antipsychotics
7. Dual diagnosis treatment
People suffering from a mental health condition and an addiction or substance abuse disorder need a comprehensive mental health service. This treatment addresses and treats both problems simultaneously. It recognizes and solves the underlying mental condition first and then maintains sobriety.
8. Inpatient or Residential Mental Health Treatment
This kind of treatment is recommended for people who require constant mental health attention and show severe long-term symptoms. A 24/7 residential service with all basic amenities, including a private room, is provided. It consists of counseling, group therapy sessions, medication, supervision, and complimentary services like yoga or meditation.
9. Psychiatric Hospitalization
It is an emergency care facility where a person is admitted to a psychiatric hospital when they:
Show severe mental health symptoms
Possess hallucinations or Delusions
Are suicidal or homicidal
Haven't eaten or slept for days
Have stopped caring about things
This kind of service includes stabilizing the patient's health, close monitoring, medication, administration of fluids, nutrition, etc.
10. 12-Step Programs and Support Groups-
Along with the above psychiatric services, various 12-Step Programs and support groups can benefit people undergoing therapy.
They are often free of cost to avail, and mainly deal with:
Alcohol abuse
Drug abuse
Gambling, shopping, video gaming, and other addictions
Anxiety and depression
Eating disorders
Conclusion
We have included a wide range of facilities and mental health service examples in our blog for people facing a difficult time.
If someone you know is starting to have trouble or is feeling mentally unsafe, reach out and seek help before the crisis escalates. Consider the following questions:
What type of mental health support are you looking for?
Does your healthcare provider offer the required services?
Do you need medication along with therapy?
Once you are clear, consider your options, contact the service providers, and most importantly, trust the process!
You can dial 911 for immediate emergency help or contact the national suicide prevention hotline at 800-273-8255 and ask for support.
We would love to hear from you! Drop your questions in the comment box. If you need more information on mental health, Check out our website- yourmentalhealthpal.