If you have a helping spirit and want your job to feel as contributing and fulfilling as possible, then we know just the perfect set of jobs you could be interested in. Jobs where you can both earn and help people to be the better version of themselves in life.
Wellness jobs for mental health could be the best fitting jobs for you. Work in this sector promotes behavioral, mental, and physical health and impacts patients, families, and the community.
To help you make positive impacts on people's lives, this blog post lists the top careers in mental and physical wellness that you could choose.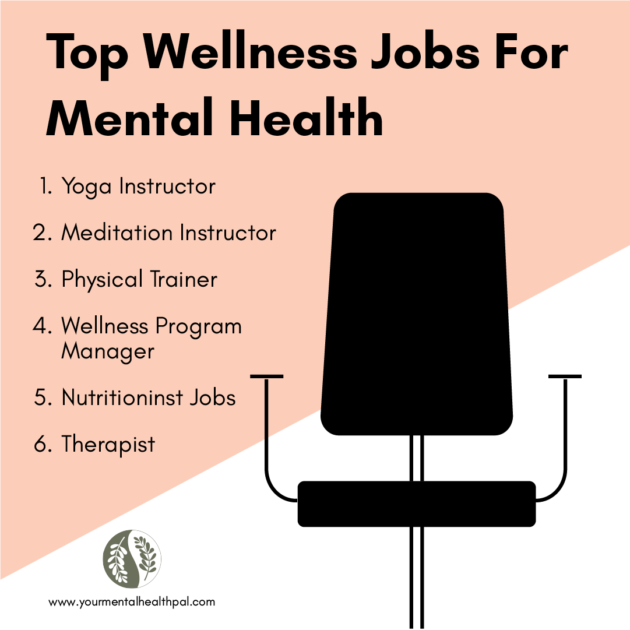 Top wellness jobs for mental health
While making an important decision such as choosing a career, it's safe and smart to have some essential details about the career you are looking into. Thus, here's a list of the top six wellness jobs for mental health.
1. Yoga Instructor
Average salary: $31.67 per hour
Yoga instructors teach individuals or groups yoga. Instructors may specialize in one sub-discipline of yoga, such as Vinyasa, Kundalini, Anusara, or Iyengar, or they may provide a variety of courses in many disciplines.
Yoga instructors should be Yoga Alliance certified and have yoga insurance. You can obtain a Registered Yoga Teacher (RYT)200 or (RYT) 500 certificate and more specialized alternatives.
Yoga insurance is required for teachers in the event of an accident.
After gaining certification, yoga instructors are urged to continue their education regularly. To keep their Yoga Alliance registration, all teachers must complete a specified amount of required education hours every three years.
2. Meditation Instructor
Average salary: $60 to $80* per hour
One of the most prevalent mental health and wellness careers is that of a meditation instructor.
Meditation instructors undergo extensive training and teach students in-person and online. Unlike yoga instructor training and certifications, meditation instructors do not have a single certification option in North America. However, this may differ in other nations, some organizations in the USA provide certification for meditation instructors. Companies and organizations are frequently interested in employing independent instructors to provide workplace meditation services. Independent meditation instructors offer a variety of single lessons or continuous programs based on their degree of competence ("Meditation for Beginners," "Meditation for Advanced Practitioners," etc.)
3. Physical Trainer
Average salary: $26.56 per hour
Trainers are generally concerned with physical fitness and wellness. They may, however, go into nutrition on occasion.
A trainer will often work for a gym, fitness facility, or independently Trainers often work with customers one-on-one basis. However, some will work with small groups or teach more prominent programs on the side. Clients may seek the assistance of trainers for a variety of reasons.
Trainers assist customers in:
postnatal fitness,
muscle development, and
injury avoidance.
4. Wellness Program Manager
Average salary: $42.52 per hour
Recently, the business sector has joined the realm of health and well-being. As a result, businesses and organizations worldwide have had a massive revolution.
Employers prioritize employee well-being as a critical aim due to COVID issues, remote working, and changes in office locations.
Millennials and Gen X-ers are becoming a big part of the workforce. Unlike their forefathers, none of these generations is content to work for firms that do not give health and wellness care and assistance.
Instead, people want their workplaces to be welcoming and pleasant. They want more regular breaks, workout changes in the office, break rooms equipped with healthy food alternatives, more time off, outstanding health insurance policies, and a greater emphasis on behavioral and mental health.
A growing number of businesses are engaging corporate coordinators to change their work environments and human resources departments to gratify current employees while also attracting and retaining top-tier candidates.
It would be your role as a corporate wellness specialist to facilitate this. You would have a variety of tasks and would be able to work in various environments.
As a manager, you will gather employee input, develop wellness strategies and incentives, and troubleshoot workplace difficulties.
As a result, corporate wellness roles for physical and remote locations increase in demand, thus, making it one of the best mental health and well-being jobs.
5. Nutritionist Jobs
Average salary: $24.19 per hour
Finally, a job as a nutritionist may be an option for individuals interested in the food part of health and well-being. A job as a nutritionist is one of the high-paying jobs in health and wellness. Nutritionists are trained professionals that specialize in diet and nutrition.
They may be of assistance to a variety of persons, including:
athletes, whether professional or amateur,
individuals seeking to enhance their overall health via diet Individuals seeking to remove extra weight,
women who are pregnant or breastfeeding,
individuals who are battling a specific ailment or medical treatment, and
anyone else wants an expert opinion on what they eat and how they eat it?
You might work as a nutritionist for a company or organization, on-site at a hospital, or remotely. Some dietitians advise and coach individuals or small groups, while others prepare large-group meals.
6. Therapist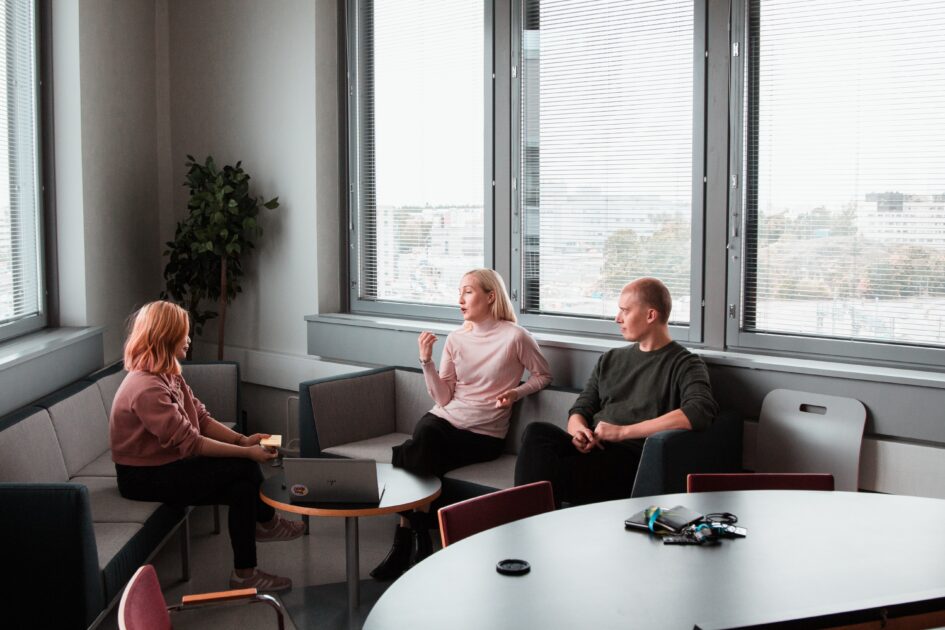 Average salary: $35 per hour
Therapists assist patients in overcoming behavioral and psychological issues by evaluating and offering solutions and support. A therapist will meet with clients personally, over the phone, or via videoconference to accomplish the work. They need a master's degree, Ph.D. degree, or license to practice therapy.
Conclusion
One of the most appealing aspects of a job in health and wellness is the variety of possibilities and flexibility it provides. In many circumstances, health and wellness jobs can operate from home or tiny office spaces for a more prominent, centrally based firm. Some even start their businesses as consultants, lecturers, or counselors.
Whatever path you choose on your way to a new profession, remember that you are starting a job that may be both profitable, incredibly satisfying, and meaningful.
Now that you have learned about the top wellness jobs in the US, did you know that mental health and wellness are two completely different terms? Click here to know more.
Subscribe to Your Mental Health Pal to keep learning new about mental health.