As parents, your first instinct is to protect your child from everything in the world. You want to shield them from harm, keep them safe, and ensure they have the best possible life.
You do everything in your power to make sure they are happy and well. But when it comes to mental health, it can be hard to know how to help.
How to understand the different aspects of mental health as a parent?
How to talk to your child about mental health?
How to identify signs to check if they are struggling?
Once you have identified the signs, what to do next?
When it comes to mental health, it is not always easy to know how to support your child. But the good thing is you are actually not supposed to know everything, and it is okay to seek help.
You are not alone in this, and there are plenty of resources to guide you in this difficult journey. Mental health books for parents are an insightful resource that is just the right place to start learning about mental health.
To save you from the process of finding the perfect book for yourself, we have created our list of the 11 best mental health books for parents. Whether you are parenting a newborn or a teenager – there's something for everyone here. Not only do these books provide you with credible information, but they also offer a sense of validation and support that tells you that you are not alone.
Whether you are looking for advice on how to start a conversation around mental health with your child, understand different aspects of well-being, or just want to understand your own emotions, these 11 mental health books for parents are just right for you. Let's get started.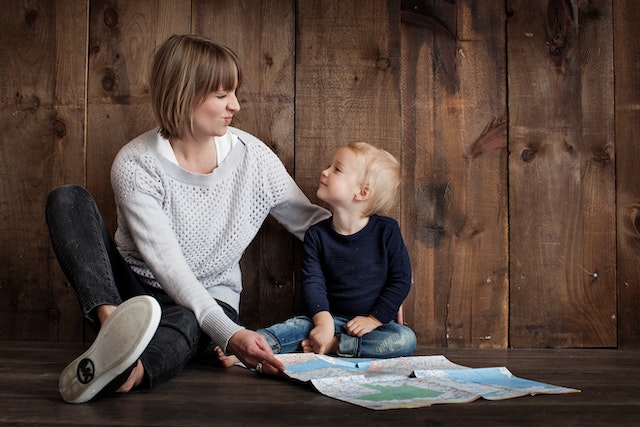 Best Mental Health Books For Parents
Most pregnancy books, articles, and resources focus on how your body behaves or changes during those nine months and how to heal properly after childbirth. But a lesser understood notion is that your emotions are also in a state of disbalance during pregnancy, and there is very little guidance about that for young mothers. This book by reproductive psychiatrists Alexandra Sacks and Catherine Birndorf helps you understand what exactly is going on in your head. Most importantly, it tells you that what you are going through is perfectly normal, and there are so many others out there like you.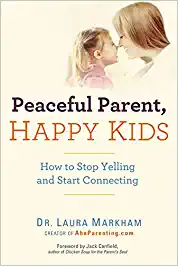 Written by Laura Markman, founder of AhaParenting.com, this one from our list of the best mental health books for parents stresses on the importance of building an emotional connection with your parents. Once you successfully develop that connection, you don't have to resort to threatening, punishing, or even bribing your child. Many parents feel guilty about not being good at raising their children. But Laura reminds you that good parenting is never really about what your kids do or don't do. Instead, it is about nurturing and harnessing this beautiful, emotional bond with your child and celebrating their uniqueness.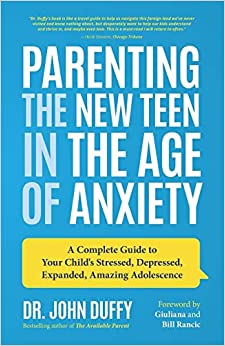 Kids today are growing up in an age of unlimited access to the Internet and stressors in the form of academics, social competition, and family conflicts. Young children are often exposed to information they clearly aren't old enough to comprehend. Parenting The New Teen In The Age Of Anxiety is one of the best mental health books for parents looking to navigate this tricky landscape of teenage years. It helps you develop a new, revised, and suitable parenting plan that is more in sync with the need of teenagers in today's age.
A child's relationship with their parents is the most significant and impactful relationship of their life. Yet, for so many people, this integral relationship goes bad, and they spend their whole life getting back on track. Phillipa Perry's The Book You Wish Your Parents Had Read is one of the best mental health books for parents that helps them understand the importance of good relationships with their children and its impact on their mental health. This book also lets you understand how your upbringing has affected your parenting style.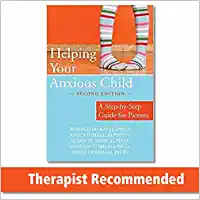 If you are a parent dealing with a child with anxiety issues, this one from our list of the best mental health books for parents is the right one for you. This book, written by five psychology experts, gives parents the best advice for easing their kids' anxiety using cognitive-behavioral therapy techniques. It will help you relieve your child's worries while parenting with compassion at the same time.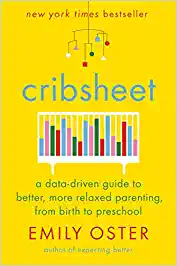 A parenting book written by an economist? Here's why this makes it to our best mental health books for parents list: Parenting is different for almost every parent in the town. Emily Oster took all this conflicting information in the form of a data project. She stormed through age-old parental advice and surrounding noises to churn out what is backed by science. Cribsheet is the perfect parental guide to navigate traditional chaos and frequent misinformation. It empowers young parents to make informed decisions and keep their cool in challenging situations.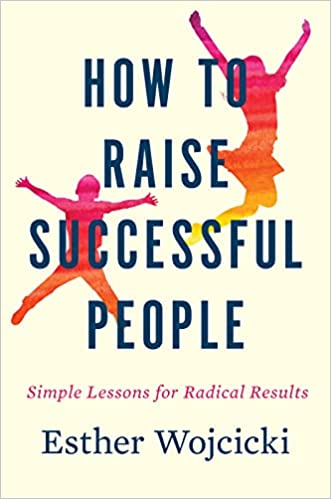 You know who you can trust to write one of the best mental health books for parents – a parent of three successful daughters herself, Esther Wojcicki. How To Raise Successful People is not a conventional parenting manual. It relies on the personal experiences of Esther and proven scientific data. Esther's advice to parents at any stage of their lives is simple – relax. Parental anxiety has been through the roof in recent years, and it is definitely not making anyone's life better, especially not your kids. Additionally, she also shares the secret of raising successful people called T.R.I.C.K. It stands for trust, respect, independence, collaboration, and kindness.
Do you ever want to look inside your child's brain and see what is actually going on in there? If yes, this one from our list of the best mental health books for parents is meant for you. It helps you dive deeper into what goes on in your child's developing brain. More importantly, this will help you understand and make sense of your day-to-day struggles, like those agonizing morning tantrums.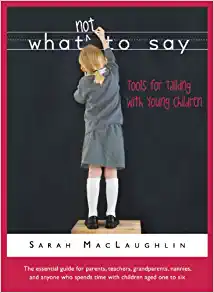 Parenting is tough. Sometimes it can drive you to the edge and make you say something out of sheer anger or irritation. While your child might not fully understand your reaction, these words can leave a mark on their minds. Therefore, even during confrontations or arguments, a parent must understand and work out the right way to have a conversation with their child. In What Not To Say by Sarah MacLaughlin, you will learn how these chaotic situations with your child can be turned around with clarity of thought. It helps you understand that conversations with your child are like foundation stones for how they will interact with others throughout the rest of their lives. This is why learning to converse the right way can work as a learning experience for your child.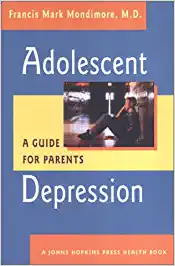 This is one of the best mental health books for parents looking to learn about depressive disorders. It is a basic foundation course introducing you to the meaning, symptoms, causes, and treatment options for depression. It is essentially great for anyone looking to navigate the mental healthcare system for the first time. Additionally, the simplicity and guidance of the book also help you empathize with and understand your child better.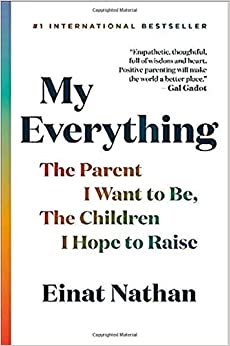 Last but definitely not least, from our list of the best mental health books for parents, My Everything is a guide for parents on how to raise strong and independent children. It helps parents look at the world through their child's perspective and understand the challenges they face on a daily basis. It reminds you to practice patience while dealing with your kids and accept your child with their unique antics, quirks, and flaws.
Conclusion:
Being a parent is one of the world's most challenging yet rewarding jobs. Even though you want to protect and safeguard your child against everything, your lack of information might forbid you from being the right support system for them. To help you understand the various aspects of well-being, we have compiled this list of the best mental health books for parents. We hope you have discovered something that will help make this challenging journey a tad bit easier for you.
Parents' behavior and their children's mental health are closely connected. In fact, families affect mental health in more ways than you can imagine. To learn more about the connection between families and mental health, click here.
To continue learning about mental health, subscribe to Your Mental Health Pal.