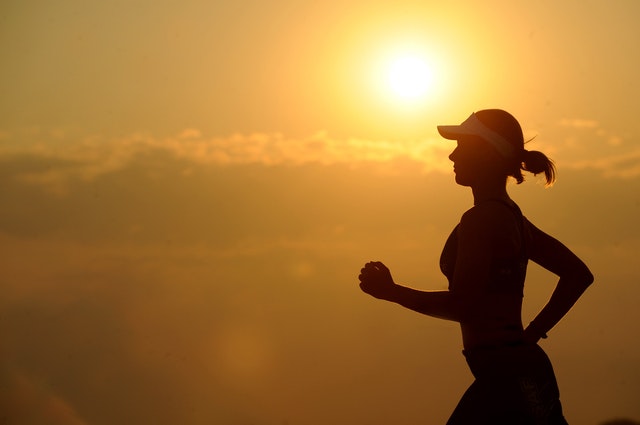 According to a research article by Lancet Psychiatry, a person has 3.4 days of poor mental health on average each month. However, the frequency of days with poor mental health decreased by more than 40% among individuals who exercised.
This blog post will assist you to learn what type of exercise is best for mental health. But first, let's find out what are the benefits of exercise.
What are the benefits of exercise on mental health?
Several psychological benefits of exercise lead to overall mental well-being, such as it:
A study by the United Kingdom's health department has shown that exercising three times a week improves mental and emotional health and minor mental illness.
Another research article published in Springer Link, states that, "Physical exercise is increasingly being advocated as a means to maintain and enhance good mental health."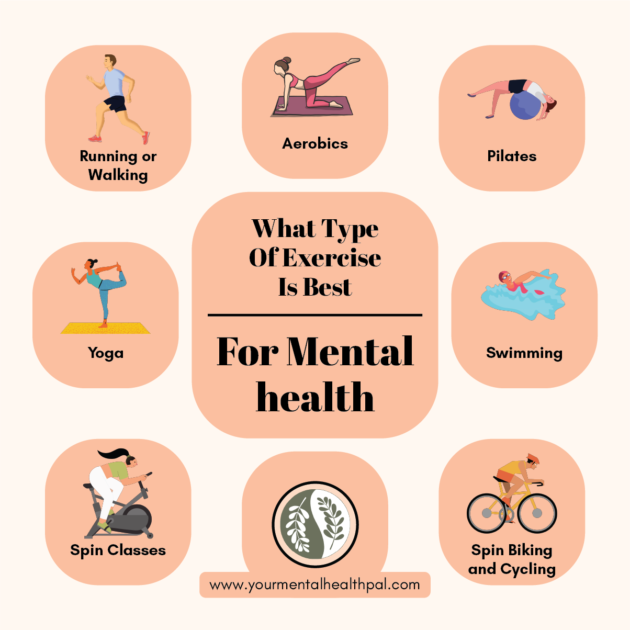 Impacts of exercise on specific mental health issues
Now that research has proven the benefits of mental health, let's see what exercise is the best for following mental health issues.
Exercises like aerobics multiply the oxygen intake in the brain. According to research by the National Library of Medicine, it alternately renews the brain cells and gradually helps in reducing the symptoms of anxiety and stress. A morning aerobics routine can help make your day better.
Exercise is also a prominent fighter against depression since, it releases endorphins, the happiness hormones. According to a study by the National Library of Medicine, even 10 minutes of exercise can bring clarity and reduce depression.
Exercise For The Clarity Of Mind
Exercise improves your blood circulation and helps you focus. It elevates critical thinking and analytical skills. These skills give you a better insight, which increases task efficiency and a positive approach toward work.
When your body performs heavy exercises like cardio workouts and weight training, the metabolism changes, and the muscles are relaxed. This process increases the release of melatonin hormone that helps with sleep, rest, and rejuvenation. This process of rest and rejuvenation is crucial when you start working out.
Exercise For Addictive Behaviors
Exercise controls mood swings which can be the cause of stress and anxiety. If you have addictive behavior, doctors prescribe light exercise to control it since exercising creates a good diversion from addiction.
Best Exercises For Mental Health
We have seen the benefits of exercise on different mental health issues. Now let's dive into what type of exercise is best for your mental health?
Running or Walking
The easiest exercise recommended by doctors is running or walking. You get time to think, analyze, understand, and process things when running. It is an incredible process of focusing and practicing mindfulness. The other benefits of running or walking are that it:
affects cell growth inside the brain,
boosts self-esteem and confidence,
works as stress relief,
acts as a mood uplifter, and
works as a therapy.
Aerobics
Aerobic exercise regulates the heart rate and breathing, which are crucial for many body functions. It's a workout for your heart and lungs and increases their durability.
"Human bodies are designed for regular physical activity. The passive nature of much of modern life probably plays a significant role in the epidemic of depression today. Many studies show that depressed patients who stick to a regimen of aerobic exercise improve as much as those treated with medication." says Andrew Weil, an American celebrity doctor.
Aerobic exercise also helps to:
unwind blood vessel walls,
reduce blood pressure,
lose weight,
boost mood,
control blood sugar levels,
burn body fat,
reduce inflammation, and
raises "good" high-density lipoproteins (HDL) cholesterol.
From a long-term perspective, aerobic exercise reduces the risk of heart disease, diabetes, strokes, breast and colon cancer, and depression. The other benefits of aerobic exercise are that it:
sharpens your memory and thinking,
encourages your resilience.
Pilates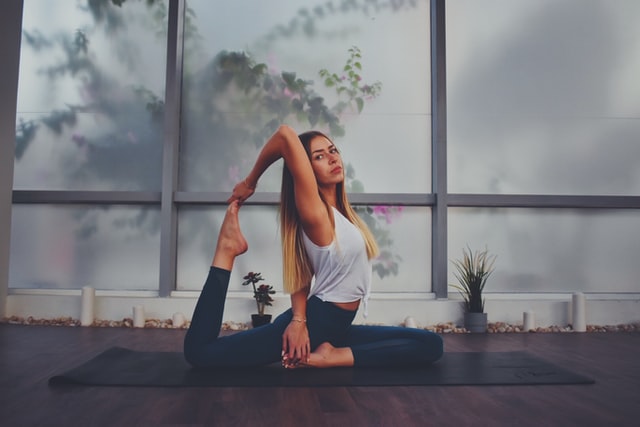 Pilates supports your joints and balances the general structure of your complete body. It is a low-impact workout that improves neuromuscular patterns and muscle balance to produce maximum strength. The benefits of Pilates are that it:
Spin Classes
A fun method to improve your physical, mental, and social well-being is to take spin classes. It is a low-impact exercise that is gentle on the joints. Spinning is an excellent cardiovascular exercise, much like jogging. There are several benefits of spin classes such as they:
keep you healthy mentally and emotionally,
release happy hormones,
increase cardiovascular fitness,
release stress, and
reduce injury risk.
Yoga
There is nothing better than Yoga for mental health. You can do Yoga alone or in groups. The Yoga movements are slow and controlled but raise your heart rate. As a result, Yoga can make you happier. The other benefits of Yoga are that it:
Swimming
Active participation in activities like swimming impacts mental health positively, ranging from lowering the risk of depression, slowing down dementia, improved sleep, and reduced stress. The other benefits of swimming are that it:
releases feel-good hormones,
boosts brain health,
soothes your mind and reduces anxiety,
encourages socializing.
Spin Biking and Cycling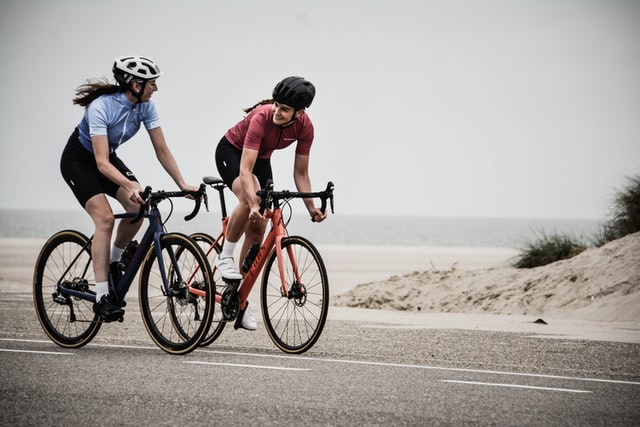 According to Lancet Psychiatry, exercise like cycling is linked to improving mental health in a sample of more than a million Americans. Moreover, a 2019 study by Louise-Ann Leyland et.al reveals a connection between the two and enhancements in a few cognitive abilities. Regular exercise can enhance cognitive performance and ease anxiety and depressive symptoms.
It also helps increase neurotransmitter activity, allowing the regions of our brain to interact more effectively, improving our cognitive abilities. The other benefits of spin biking and cycling are that it-
works as a stress reliever,
boosts your self-esteem,
gives you a sound sleep,
fights against addictions,
enhances your memory and
improves your creative thinking.
Conclusion
Exercise for mental health comes with incredible benefits, making physical activity an intrinsic part of better mental health. As you work on changing your mental health through different mind and behavior techniques, you mustn't forget to use these exercises as an essential tool.
Comment your thoughts and experience about exercises.
Now that you've learned about exercises for mental health, be sure to work out for your mental health. If you need assistance and guidance, you can join exercise classes. To know more about the best mental health exercise classes, click here.
Take this initial step toward mental well-being and subscribe to Your Mental Health Pal.