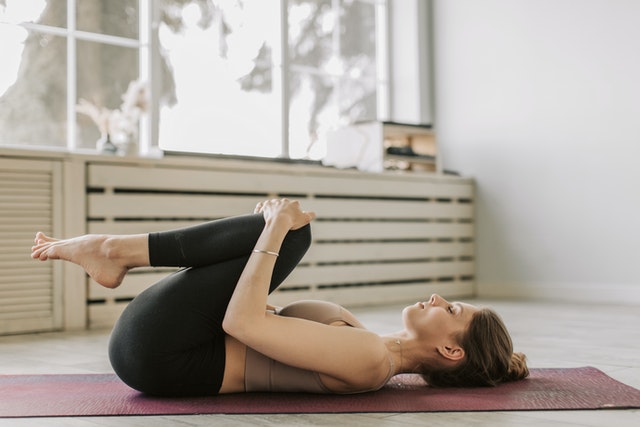 According to a study by the Yoga Journal, more than 36 million Americans practice yoga regularly. Yoga has a lot of physical as well as psychological benefits.
However, post-pandemic, the way we practice it has changed significantly. The growth of at-home exercises has also touched how we do yoga.
Gone are the days when you had to pay for expensive classes and leave your home's peaceful ambiance to practice yoga. These youtube videos, for instance, are able to bring the best of yoga exercise classes right into your living room.
Youtube is an excellent option for beginners who don't want to join classes or want to master the basic moves before they join a group. They are also perfect for people who just want to be physically active despite their busy schedules.
Whatever might be the motivation behind turning into these youtube videos, we can assure you that there are multiple benefits. From a physical perspective, yoga can help relieve chronic back pain, build strength, promote balance, and improve your body awareness.
However, the benefits of yoga are not just limited to physical health.
Practicing yoga regularly can also aid in proper sleep and mood relaxation – something we could all use a little bit right now.
Okay, so what are the best youtube yoga channels that will help you get started? Let's find out.
Best Youtube Yoga For Beginners:
Candace Moore is a qualified yoga teacher and a certified trainer at Namaslay. There is a striking simplicity in each of her videos. Yoga by Candace is one of the best youtube yoga channels for you if you want to learn about the technical instructions and physical alignment behind each pose.
Her videos provide a straightforward step-by-step yoga method that will help you grasp things quickly. She bags our number one spot because her videos are clear to follow, and there's such a wide range. Her workout usually ranges from 15 minutes to an hour.
Her efficiency is reflected in the fact that her home page has different sections of yoga as per every possible category – body part, space, etc. She has even uploaded videos like yoga on the couch, yoga on a bed, etc., so beginners like you can enjoy it thoroughly and get no excuse to get your yoga done.
Adriene Mishler is an actress, writer, international yoga teacher, and GENIUS from Austin, Texas! She is one of the undisputed queens of Youtube yoga. Adriene often does 30-day challenges on her youtube channel, which are indeed for beginners at yoga. Her videos focus on the relationship between mental health and yoga. She makes videos like yoga for social anxiety and insecurity, etc.
If you want to relieve a tired mind and body after a rough day at work, then Yoga with Adriene is the channel for you! You would not look back once you start watching her videos and follow the steps. Her content is incredible, and so is she.
3) Aham Yoga (Youtube: Aham Yoga)
Yoga teacher Arundhati Baitmangalkar, an Indian immigrant, founded Aham Yoga. It is a studio based in Washington that posts videos and offers online classes for yoga daily. She goes into great detail about each pose and its benefits instead of jumping straight into its physical side, which can be very helpful for beginners.
She is a must-try if you are a beginner and want to get into the basics of yoga.
4) Faith Hunter (Youtube: Faith Hunter)
Faith Hunter is an international yoga and meditation teacher focusing on overall wellness and development. She offers videos that mix pure yoga and workouts, healthy lifestyle tips, etc. There is a strong emphasis on meditation on her channel. She also offers several guided videos on meditation and its benefits which can be a great source of relaxation and restoration.
This should be perfect for a beginner like you, where you get detailed videos about all the yoga poses and their relation to meditation and mental health. Faith Hunter has a unique fun yoga playlist, including light-hearted and easy poses. The channel also has a lifestyle playlist related to beauty advice, tips, etc.
Check out her channel if you're searching for a soothing and relaxing workout video rather than just a physical workout.
5) Yoga with Tim (Youtube: Yoga with Tim)
Tim Senesi is a qualified professional yoga teacher who has himself battled the issues of self-hatred, lack of confidence, etc. until he found yoga. This is reflected in his videos. Yoga with Tim has simple step-by-step yoga videos that are easy to follow if you are a beginner.
His creative and innovative workout and yoga challenges make him one of the best yoga youtube channels. His videos generally range from half an hour to one hour and are perfect for following at home.
6) PsycheTruth (Youtube: PsycheTruth)
This particular channel has a great range of videos for its audience. Whether it is nutrition, massages, yoga for weight loss, workout videos, or complete yoga for beginners, PsycheTruth has it all. You will find videos based on flexibility, muscle strength, weight loss, and even detox challenges with a complete guide that makes it easy for beginners to implement in your homes and at your own pace.
A wide range of videos and a step-by-step guide makes it one of the best yoga youtube channels. PsycheTruth has videos with many different teaching styles and individual voices to cater to your needs.
Yogi Kassandra is a certified yoga instructor specializing in Yin Yoga and has 10+ years of experience. She has a wide range of videos on her channel ranging from power, restoration, yin yoga, hatha yoga, fitness workouts, flexibility, etc.
Yoga with Kassandra makes it to our list of the best yoga youtube channels because of her content and channel. Her channel is easy to navigate through and find exactly what you are looking for. She uploads videos on morning affirmations that we recommend you watch and start your day with. It fills the body with motivation, energy, and positive vibes.
8) TaraStiles (Youtube: Tara Stiles)
Tara Stiles is the founder of Strala Yoga. The platform is known for its unique approach to yoga and meditation. She has a wide variety of videos on yoga for beginners, such as yoga for beginners, feel better yoga, morning yoga, yoga on the bed, etc.
Her videos are very calming and stress-reducing.
If you are a student who wants to learn yoga, head over to this channel, as it can help you destress in the most productive way.
Her 1-minute quick yoga videos are add-ons. They are simple, easy, fast, and practical to use if you are running on a busy schedule. This yoga channel video is suitable for all ages, backgrounds, skillsets, and body flexibility.
If you face confidence and body positivity issues, then Body Positive Yoga is the best yoga youtube channel for you. Amber Karnes founded it in March 2012. It has low-pressure, judgment-free yoga for all body types.
Amber Karnes even discusses the struggles she faced to transform her life which can be a great source of motivation for beginners. This yoga youtube channel is a boom for people who need a little body positivity in their life.
10) YogiApproved (Youtube: YogiApproved)
YogiApproved is a great channel to begin your yoga journey with. They recommend products and give advice based on your body type and flexibility. The channel talks about yoga, workouts, fitness, diet, lifestyle, and wellness. This way it gives its audience a wide variety of content.
This channel has it all, from toning arm workouts to plenty of sweet yogic exercises. It differs from others on the list purely because of the lifestyle content it uploads.
Tips for making your lifestyle healthy, product reviews, and articles are unique to this channel.
11) Koya Webb (Youtube: Koya Webb)
Koya Webb is an internationally identified yoga instructor, personal coach, health and wellness trainer, and skilled fitness model. On her youtube yoga channel, she provides a variety of 7-day challenges that will give you find motivation.
Not only that, Koya offers more than just yoga. She also talks about diet and vegan recipes on her channel. Looking for an all-encompassing yoga and wellness channel, then this is for you.
Conclusion
With a plethora of youtube channels available it gets overwhelming to decide the right place, to begin with. Try searching specific keywords and going through the different categories available. Once you find something relevant, start with short sessions. This will help get familiar with the content on the channel. Once you narrow down onto a specific channel, you can increase your duration.
We hope these yoga youtube channels become a part of your daily life and give you the much-needed motivation boost to start practicing yoga.
Now that we are done with the list of the best youtube yoga classes, let's get to the next step. Do you know that you can significantly enhance your yoga practice with aromatherapy? To know more about integrating aromatherapy with yoga, click here.
To learn more about mental health, subscribe to Your Mental Health Pal.