Do you spend most of your days browsing youtube videos and gaining nothing? You start watching dog videos, and just like that, it's two hours before you realize it.
Well, youtube is a Bermuda triangle that way. Once you get in, it's almost impossible to find your way out.
But apart from the usual fun stuff, Youtube has been a spear-leading change. It has been a house of learning regarding several issues. Mental health Youtube channels have become a medium for spreading awareness of mental health problems.
Believe us or not, Youtube psychologists and Youtube Therapists are a thing. There are dozens of YouTubers working in the mental health domain.
But wait, why are we suddenly talking about youtube channels?
Well because representation in the media matters.
Mainstream media has the power to change minds. Films, television, and digital media influence how we see things and ourselves. Proper representation can break down barriers. It allows us to bring up new ideas and even inspire us.
For the longest time, mental health problems have been portrayed incorrectly. Characters with mental illness are depicted as crazy or criminals. Adding to the stigma already present in society, this made situations worse.
However, things have changed. The media has changed. Social media is the most potent weapon now. When a celebrity opens up about their mental health issues, people listen. People listen when a popular Youtube channel talks about psychology and mental wellness. Every moment someone is learning, watching these representations.
A beautiful dialogue from the series Brooklyn 99 sums this up effortlessly;
'Every time someone steps up and says who they are, the world becomes a better, more interesting place.'
Now that we have established the importance of Youtube channels as a medium of representation, let's look at our picks for the best youtube Mental Health and Psychology channels.

Best youtube channels for mental health
Digital media is a powerful tool. It allows you to reach a broad audience and build a connection. That is why a good mental health Youtube channel becomes so important. It teaches you to talk about your problems. It gives you the space to be vulnerable. And that is a big deal.
This list of the top youtube channels for mental health is our way of expressing gratitude for their work.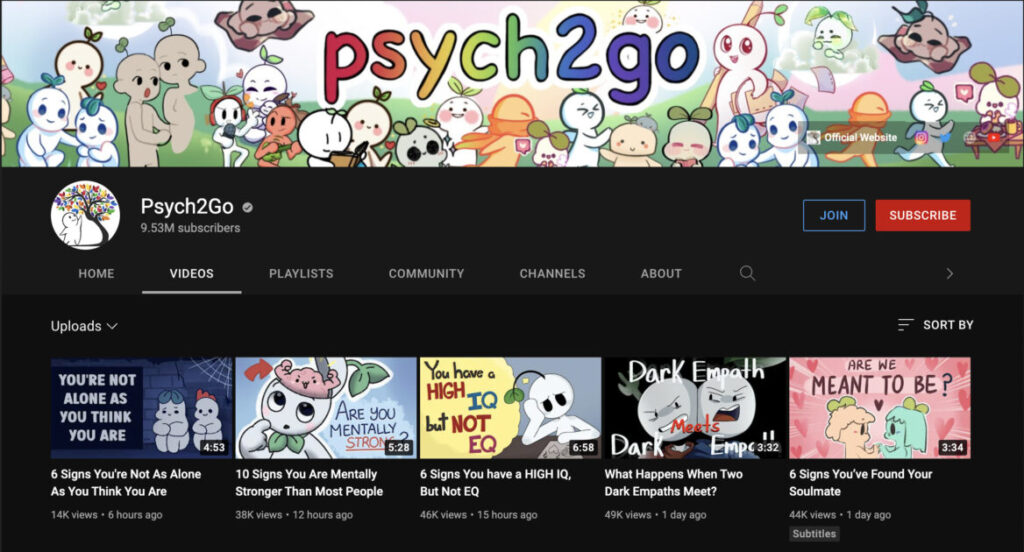 If your attention span is as bad as ours, Psych2Go is the channel you would want to visit. It is a mental wellness organization trying to bring awareness about mental health. It posts 5-6 minute cute animated videos to provide education and make mental health relatable.
MedCircle is a great mental health youtube channel. They provide quality tips for people battling mental health problems with engaging content. Their interviews with well-known psychiatrists increase the credibility of the channel. The doctors at MedCircle provide in-depth information about various disorders and therapies.
Pro-tip: You can also learn a thing or two about interviewing from the channel.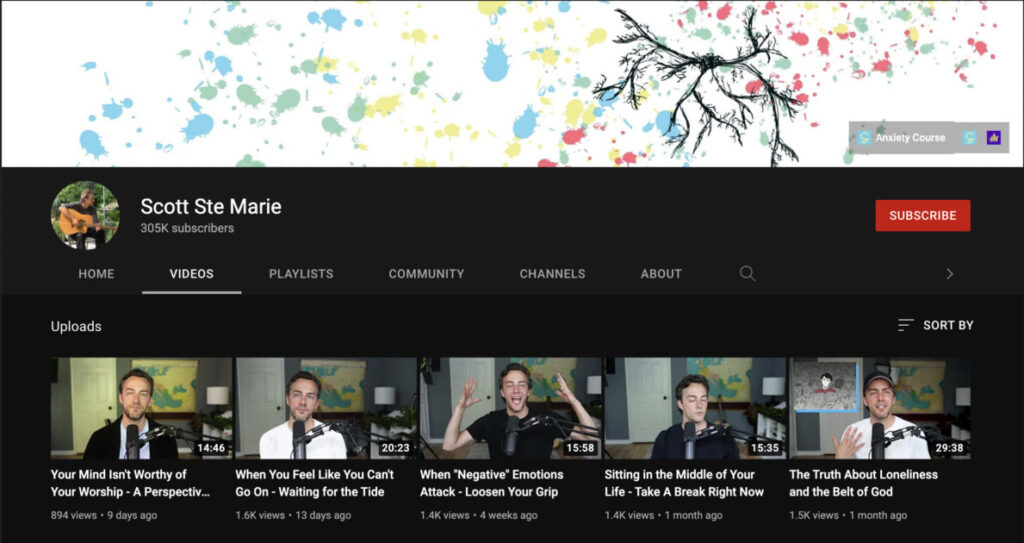 Scott Ste Marie is a mindfulness practitioner and mental health coach. He has lived a life dealing with anxiety and depression. He shares his symptoms and their effects on his life. Give Scott a chance; his empathy and kindness will make their way into your heart. This is your go-to channel if you like music and the art of conversations.
What makes The Mighty different is personal experiences. The Mighty shares personal stories of people fighting mental illnesses. They believe that no two people have the same stories. However, when we allow people to share their stories, it empowers others to follow. Honest stories add an element of emotion. This one is sure to touch your heart while teaching you a thing or two.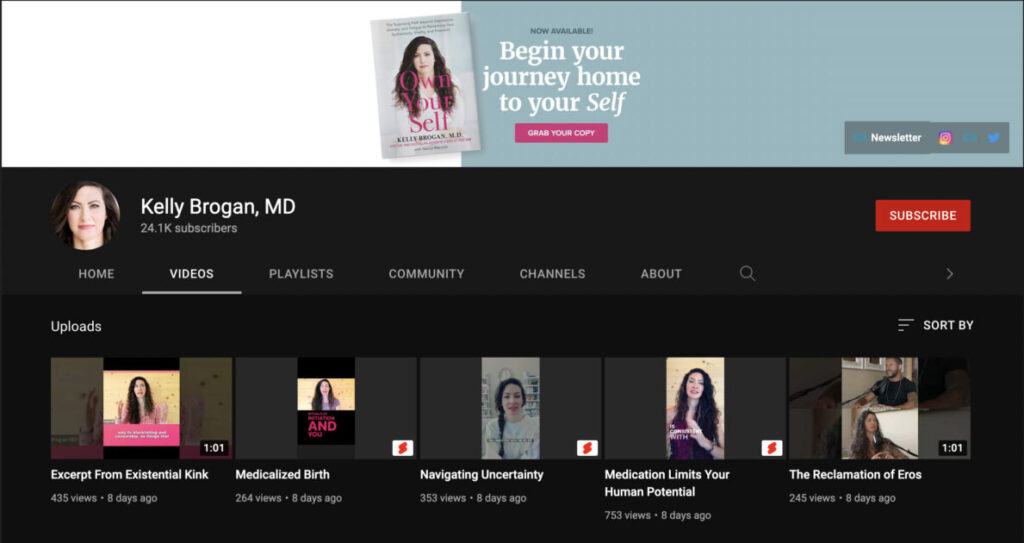 Being a psychiatrist and nutritionist herself, Kelly knows what she is talking about. With short and informative videos, she manages to leave a mark. She believes in the concept of personal healing. You will find different types of content on her channel. That way everyone can find something for themselves here.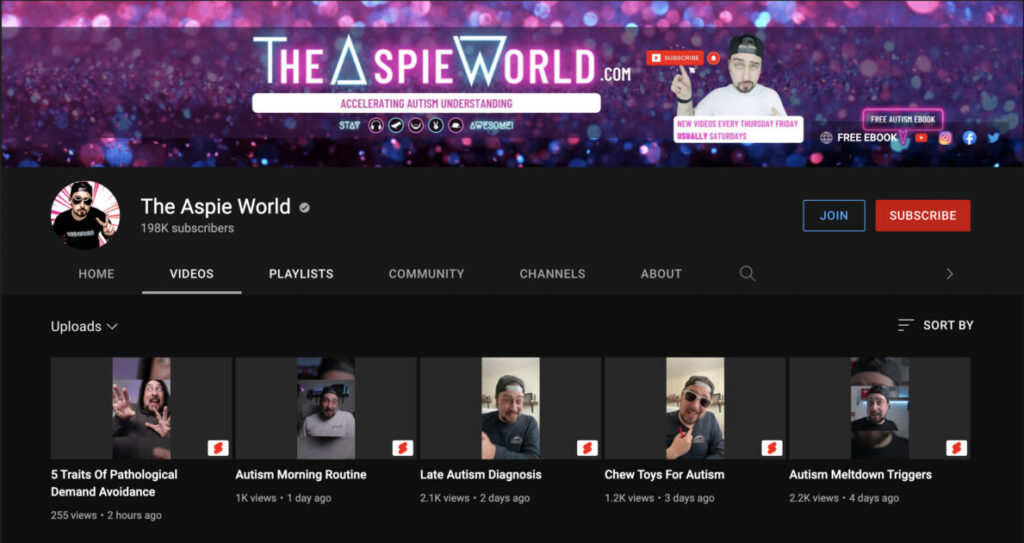 This channel shows the world how a life with autism is. Having Aspergers Syndrome himself, Dan (creator-Aspie World) reveals how he has managed to turn around his life. If you like funny and informative videos, you are at the right place. His daily life tips and hacks are easy to implement. He provides quality information about a life with autism.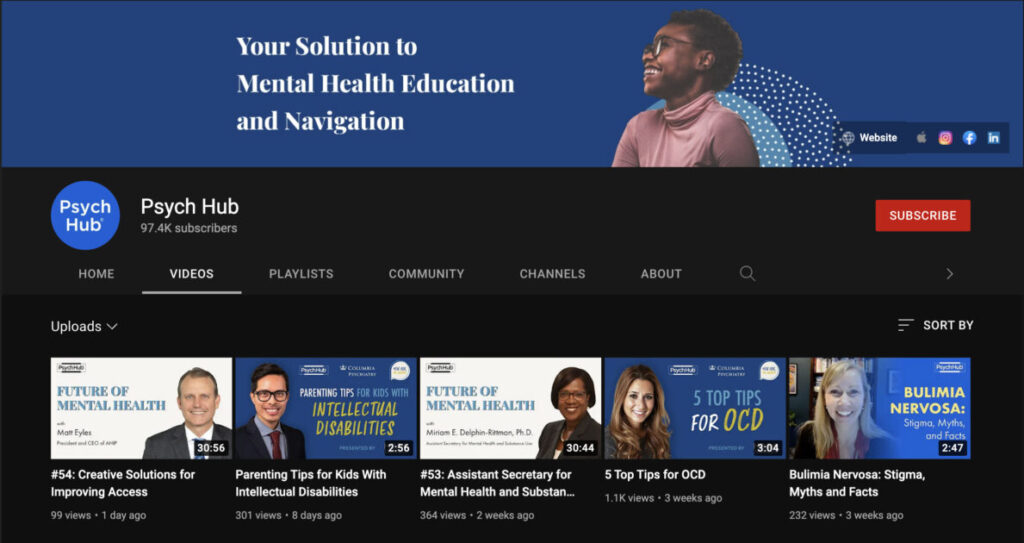 Psych Hub is one of the largest online mental health organizations. It focuses on a variety of important issues, from substance abuse to anxiety. The videos are short and to the point. Their strength is the clinically sound videos they make. Psych Hub's dealing with anxiety and panic attacks series is particularly noteworthy.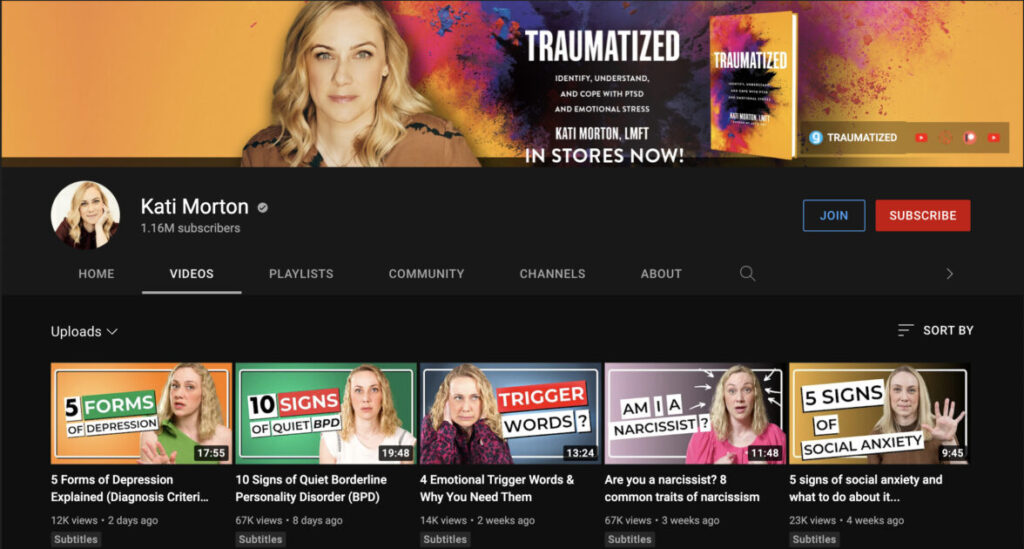 Kati Morton is a certified counselor with over a million subscribers. She posts a video every Monday about any one of the mental disorders. Experience and understanding fill Kati's videos with depth. Her resolve to fight against mental health stigmas makes her a role model. This channel should be your choice to learn about the diversity in mental health problems.
Timothy Gordon is a researcher and social worker from Canada. Do not go on his follower count! His following list might not be able to compete with the others on this list. However, content is his strength. His growth is due to the relatable and helpful content he posts. Stop by this channel to feel motivated toward creating positive life changes today!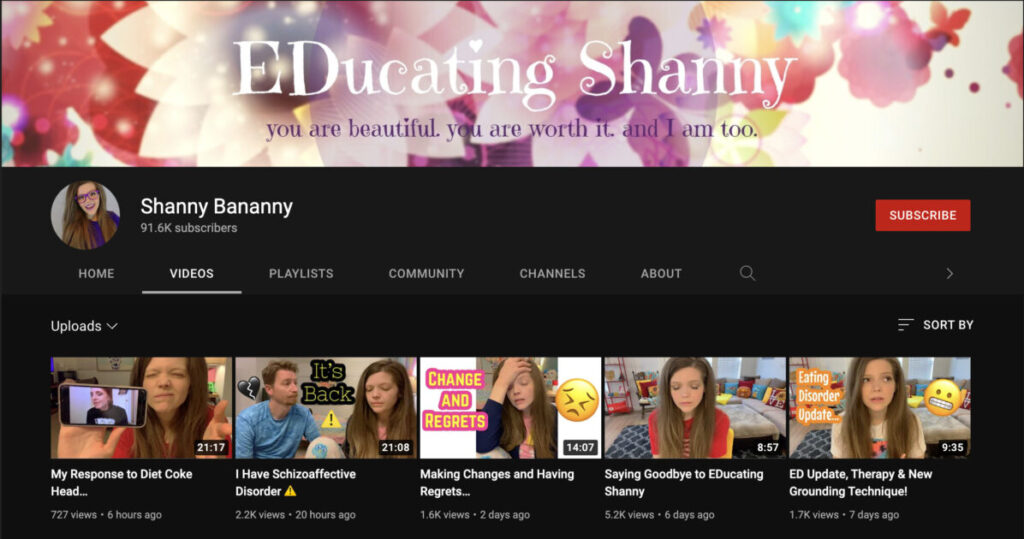 Many people do not know what goes through during an eating disorder. Due to this, there is a general lack of sympathy for the condition. But Shanny is changing these beliefs, one video at a time. She explains how eating disorders thrive on fear and insecurity. If you want to learn about eating disorders and related problems, this is your stop.
Conclusion
We hope these channels will become a part of your Subscribed List. Along with the listed channels exist hundreds of others who are doing outstanding work. They provide a platform for people to understand the world and themselves.
Let's now take you to another list. Read through our Good Mental Health Series list and find out what you are binge-watching next.
Let's vow to continue on this path of proper representation of mental health.
Mental health awareness needs to be given the center stage. This is the first step toward building a kind and empathetic society. To learn more about mental health issues, subscribe to Your Mental Health Pal.