As society steadily overcomes the stigmas associated with mental health and mental illness, we are increasingly likely to see these diseases depicted in our favorite television shows and good mental health series. Original shows about life with a variety of mental health issues, such as depression, bipolar disorder, and substance abuse, have been released on OTT platforms. These actors express mental illness in a genuine and vivid manner.
We've compiled a list of 11 original and good mental health series that appropriately portray mental illness and mental health, so whether you want to feel less alone in your mental illness or learn more about mental health, you're sure to discover something that speaks to you.
1. Pure
Available on Prime Video
IMDb Rating: 7.2/10
Pure is an underrated but good mental health series that follows Marnie, a 24-year-old woman who suffers from Pure O, an extremely rare form of OCD. Pure O sees Marnie as having a series of powerful intrusive ideas about massively inappropriate matters – such as sex, violence, and murder – in contrast to the OCD schema, which frequently presents as compulsive handwashing or doing things in patterns.
Marnie, who has intrusive thoughts about sex on a regular basis, is forced to flee her house when her Pure O begins to affect her family. It might be played for cheap laughs and stupid moments, but Marnie's agony – as well as her joy when she is diagnosed – is apparent.
2. Normal people
Available on Prime Video
IMDb Rating: 8.4/10
When it was published in April of last year, Normal People was an international hit and required lockdown screening. In addition to exploring many important subjects in its 12-episode run, such as loneliness, consent, and teenage love, the season's final three episodes have received widespread recognition for their portrayal of mental health.
Connell's breakdown is perfectly portrayed by Paul Mescal as he deals with the suicide of one of his classmates. It's a delicate portrayal of despair that avoids cliches and tropes.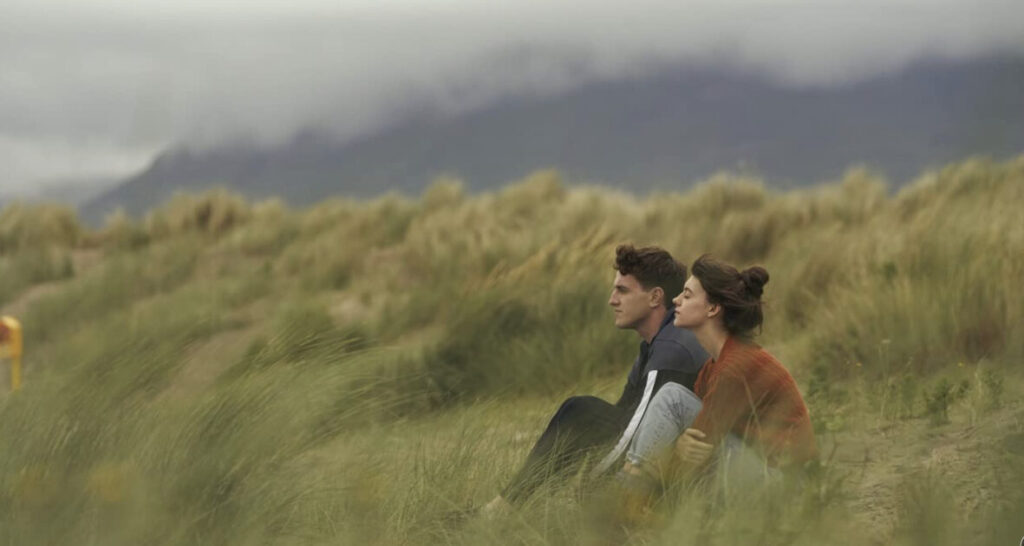 Connell's collapse occurs gradually, as he withdraws and disconnects from his friends and partner. After a good mental health series of terrible panic attacks, he's encouraged to consult a therapist, which forces him to confront his problems head-on.
Connell's breakdown is particularly effective because it helps deconstruct the negative stereotype of the "strong, silent" man with a "stiff upper lip." In England, at least one in every eight men is estimated to be suffering from mental illness, making it all the more crucial that men admit their fragility on television.
3. Peaky Blinders
Available on Netflix
IMDb Rating: 8.8/10
With their cutthroat demeanor and scary allure, Tommy Shelby and the rest of the Blinds have enchanted the nation.
While we witness Tommy face off against a slew of threatening gang bosses and rivals, the main villain in this series is Tommy's unstable mental state.
Tommy's steadfast personality is privately controlled by thoughts of suicide, melancholy, and self-secluded turmoil during the latter two seasons of Peaky Blinders — and not even his regular vices can soothe his rising pain.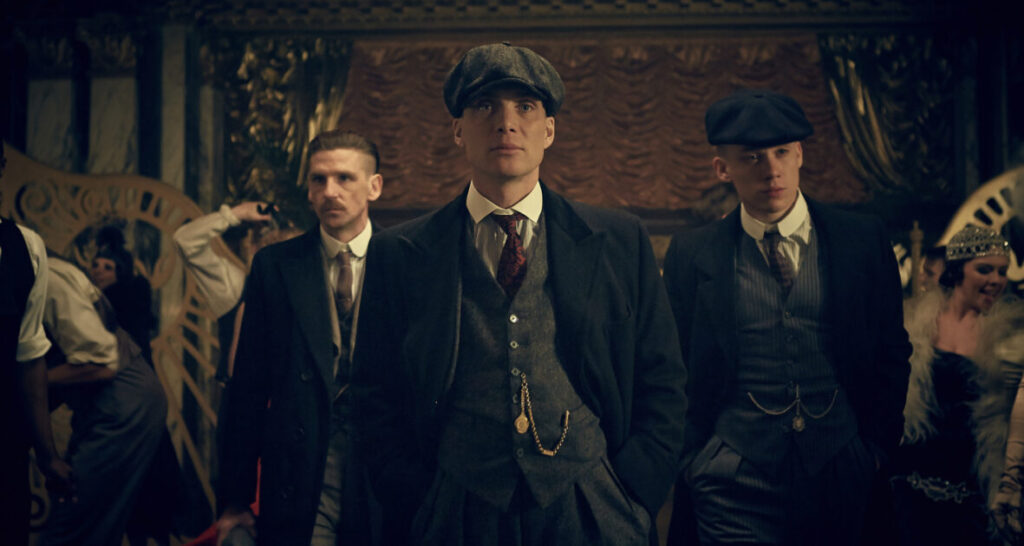 Despite the fact that the two series couldn't be more dissimilar, Peaky Blinders is similar to Normal People in that both Tommy and Connell are dealing with personal issues. While Connell seeks professional help, Tommy continues to struggle while attempting to maintain a strong and unwavering facade. His issue with mental health, and the significant detrimental impact it has on his ability to stay strong, may inspire those watching at home to reach out as a reminder that they are not alone.
4. Bojack horseman
Available on Netflix
IMDb Ratings: 8.8/10
Although BoJack Horseman is largely a cartoon about anthropomorphic animals that tries to criticize and lampoon popular culture, it also has some of the most subtle and realistic depictions of mental health.
The show follows BoJack Horseman, a washed-up and self-destructive actor who finds his star unexpectedly rising after his sitcom Horsin' Around is canceled. Horseman finds himself relying on sex, drugs, and booze as crutches to avoid confronting his catastrophic mental state.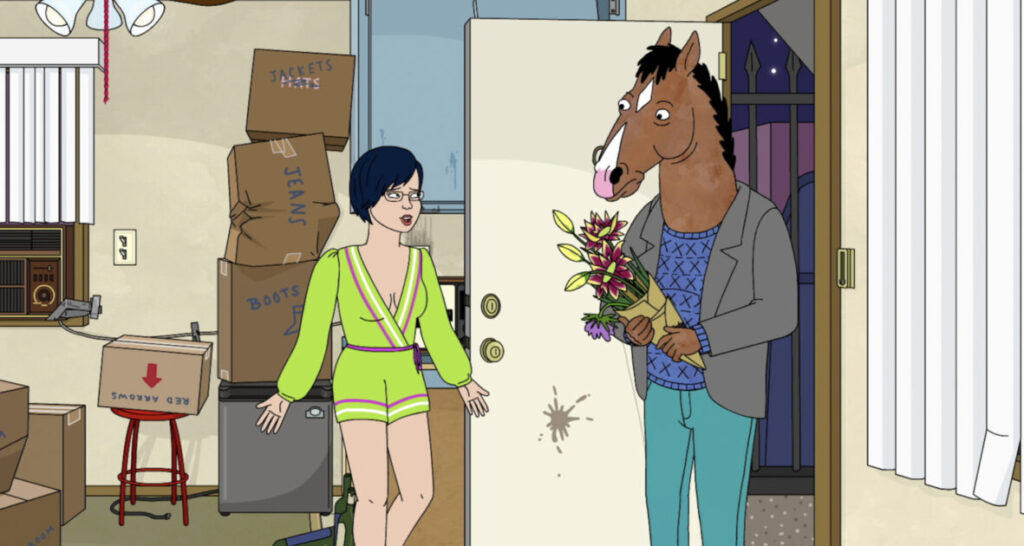 Another character whose depressive troubles are the centre of the last season is Diane. She appears to be spiraling into self-doubt and attempting to reconcile her current problems with her earlier trauma. However, there is a happy ending in BoJack Horseman, in which both characters recognize their flaws and begin to embrace themselves for who they are — a hopeful finale for others who may be watching with their own mental battles.
5. Jessica Jones
Available on Netflix
IMDb Ratings: 7.9/10
The Marvel Cinematic Universe's multiple television shows and films are sometimes regarded as fun and frivolous superhero fluff, but Jessica Jones, a Netflix noir series, tackles mental health and PTSD head-on.
She discusses how her rape at the hands of Kilgrave has had a significant impact on her behavior. She withdraws from others, uses alcohol as a coping method, and engages in reckless, destructive behavior when she manages to escape his clutches and subsequent power over her.
Many situations are dramatized for effect because it's a superhero show, but the program's unvarnished representation of how women suffer sexual assault and trauma is largely right on – and a far cry from Marvel's normal efforts to wrap up tragedy with fun.
6. Crazy ex-girlfriend
Available on Netflix
IMDb Ratings: 7.8/10
Crazy Ex-Girlfriend has been praised for its accurate portrayal of Borderline Personality Disorder, despite the fact that it is a comedy.
While Rebecca Bunch is introduced in exuberant, technicolor musical numbers in the first few episodes, it's evident that something isn't quite right – owing to her infatuation with her ex. Crazy Ex-Girlfriend, on the other hand, chronicles Rachel's melancholy and anxiety as the good mental health series unfolds, eventually leading to her diagnosis of BPD.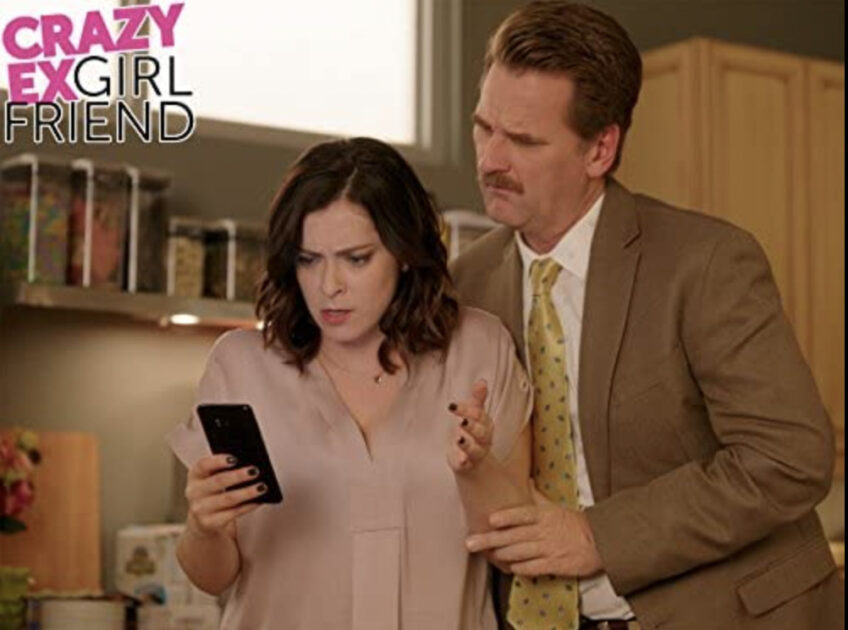 While the show's depiction of a suicide attempt is potentially disturbing and possibly poorly planned, Rachel's emotional state following the experience might be appreciated. We see her struggle with her decisions' remorse and what occurs when she seeks treatment.
7. Jesy Nelson – odd one out
Available on Prime Video
IMDb Rating: 7.9/10
Former Little Mix star Jesy Nelson spoke openly about her assault at the hands of cyberbullies and her ensuing poor mental health state in the harrowing documentary.
Body dysmorphic disorder developed in the star, who said she had previously been happy and secure in herself, and resulted in the singer attempting suicide in 2013.
It's clear that Jesy isn't the same person she was before her X Factor success, with her mother yearning for her old daughter before her X Factor success and her bandmates at a loss for how to bring back the fire and passion they miss in their friend. It also highlights how your mental health can wreak havoc on every aspect of your wellbeing.
8. Nadiya: Anxiety and me
Available on BBC One
IMDb Rating: 7.4/10
The Bake Off star examines the enormously frequent condition of generalized anxiety disorder in the United Kingdom, which is claimed to impact over eight million individuals.
While she hadn't previously had an official diagnosis, Nadiya explained honestly: "That feeling of worry is always there. I might appear happy and relaxed but it's not how I feel.
"A panic attack makes me feel like I'm going to die. Imagine spending your whole life thinking you are going to die every single day."
Nadiya's candor was praised in the documentary, which garnered four and five-star reviews. By utilizing her Bake Off celebrity status to promote awareness of an issue that has previously been stigmatized, she hopes to make others who suffer from anxiety feel less alone.
9. Louis Theroux
Available on Prime Video
IMDb Rating: 8.5/10
His documentaries are more point-and-laugh than totally educational in the first few seasons, but as Louis Theroux's filmmaking style improved, his latter series are a genuinely insightful, if not somewhat difficult, investigation of mental illness. In his 2017 video, Talking to Anorexia, he visits two of London's largest eating disorder centres to meet people suffering from anorexia, some of whom are trapped in the vice grip of the dangerous psychiatric condition.
Another frightening watch is his Moms On The Edge documentary, which looks at specialized psychiatric hospitals that treat mothers with major mental illnesses. It sheds light on the lesser-known postnatal psychosis and the devastating repercussions it may have on apparently healthy mothers.
10. Bodyguard
Available on Netflix
IMDb Rating: 8.1/10
It wasn't necessarily who was responsible for the terrorist plot to assassinate Julia Montague that had the nation on edge in 2018, but it was the six-week spine-chilling thriller that did. It was in the show's final scenes when David Budd calmly declares, "I need some treatment," in regards to his mental health.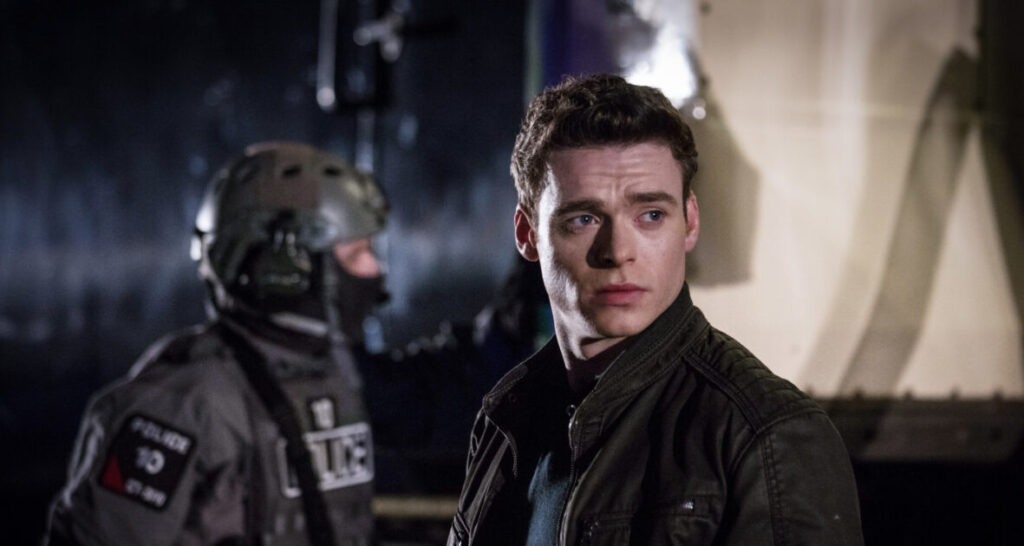 Throughout the series, the former serviceman had been dealing with his PTSD, and his realization that he needed help was especially powerful before he was sent spiraling even lower.
It was all the more important that the scene was included in a musical that was so successful throughout its run — and could have motivated others to seek therapy.
11. The Queen's Gambit
Available on Netflix
IMDb Rating: 8.7/10
The Netflix original series, which has over 70 million viewers, revolves around chess prodigy Beth and features a number of deep themes. Beth wants to excel in the chess world after being exposed to the death of her mother, the death of her adoptive mother, and her own terrible addictions. To do so, she will have to overcome her own demons.
Conclusion
With the small screen becoming increasingly vital to many of us, it's even more critical that mental health depictions on it are realistic and accurate. While not every show gets it right when it comes to portraying mental illness, we've come a long way from the outdated tropes and cliches we've seen in the past. Shows that accurately portray mental health should be praised and embraced now more than ever, especially as the country faces one of its worst mental health crises ever.
Don't break your engagement with good reading. Stay tuned for our latest blog posts on mental health.