May is Mental Health Awareness Month, intended to emphasize maintaining mental health. It's also an excellent time to share valuable resources and learn about mental health.
Mental Health Awareness Month was established in 1949 by Mental Health America, selecting a theme each year. Back to Basics is the theme for 2022, and it focuses on teaching people the fundamentals of mental health now that the pandemic has been two years.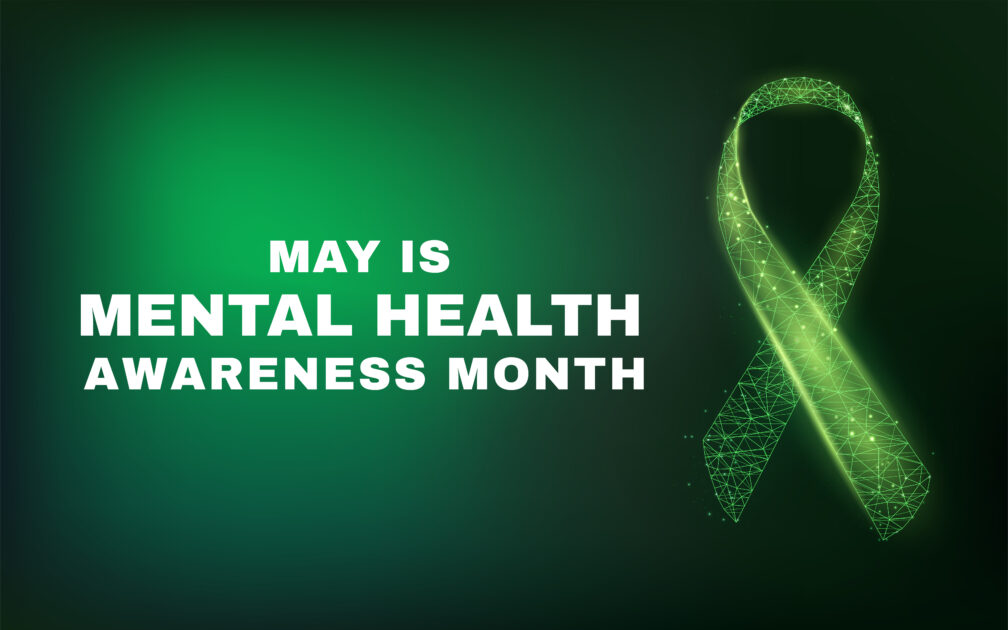 Facts and Figures about Mental Health Awareness Month
In the United States, an estimated 53 million people have a mental illness, or about 21% of the adult population. Adults with serious mental illness account for nearly 6% of the population. Mental health problems affect about 17% of children and adolescents aged 6 to 17.
Anxiety disorders are the most common mental health condition, affecting roughly 18% of the population. The following are some other common mental health issues:
Depression
PTSD stands for post-traumatic stress disorder (PTSD)
Bipolar illness
Addiction to substances
Disorders of personality
Schizophrenia
Eating problems
According to Mental Health America, more than half of people with mental illnesses do not receive treatment. In addition, 11% of people with mental illnesses do not have health insurance.
Screenings for mental illness
If you're unsure if it's time to seek help, several online resources can help you put your feelings into context. These online tests, known as mental health screenings, compare your experiences to common mental health symptoms. You can then take it to your provider.
Here are some helpful screening tools for mental health:
Self-assessment screenings are available from Mental Health America for various conditions, including addiction, PTSD, bipolar disorder, and more. There's also a youth test for those under 18 and a parent test to assess your child.
Whether or not you served in the military, you are eligible to take the Veterans Affairs (VA) test PTSD screening.
You can also test your mental health knowledge with the Centers for Disease Control and Prevention's short quiz on mental health myths and facts.
Remember that the results of online tests are not an official diagnosis or a replacement for speaking with your doctor.
Mental Health Awareness Month is observed in May to raise awareness about the importance of mental health. Taking proactive steps to manage your mental health is essential, whether you have a diagnosed mental illness or not. Suppose you're concerned about your mental health. In that case, this can include taking time for yourself, learning new ways to cope with difficult situations, and using online mental health screening tools.