"I can't meditate."
If you have ever said that as an excuse not to practice meditation, here's something we need to tell you – there's no such thing as being 'bad' at meditation.
Meditation is the practice of being mentally and physically still while being more mindful of your feelings and the present moment. 
And while trying to do this, your mind will undeniably wander off to different places. You will think about your laundry or whether your microwave was turned off. But here's the cool part – it's not about forcing your mind not to wander. It's about realizing when that happens and eventually returning to your thoughts and inner self. 
In short, if your mind travels places while meditating, it doesn't mean you are bad at it. Instead, the fact that you notice this happens and then return until it happens again (which it will) means that you are doing something right.
However, getting back to yourself can be tricky in this new world filled with uncountable distractions. And these very modern problems have equally modern solutions – apps for meditation. 
Now, you don't necessarily need an app to meditate, but they can surely make the process easier and more interesting. While your app store might be filled with different meditation and mindfulness apps, not all of them are good enough. 
To help you get started, we have compiled a list of the seven best meditation apps to help you get started right away.
So, whether you are a beginner looking to add meditation to your life or a pro looking to uptick your practice, this is the perfect place to start. Let's dive in.
But First, How Will These Apps For Meditation Boost Your Practice?
Apps for meditation make your meditation experience a lot more enriching and interesting. They make it easier for you to stop whatever you are doing and center your thoughts. The different exercises in mindfulness apps can help you tune out the distractions, listen to your inner voice, and breeze through different relaxation and breathing exercises.
Apart from these, apps for meditation have specific features to boost your practice. Some mindfulness apps have reminders to tell you it's time to take a much-needed break. Others have features like sleep meditation, guided meditation for stress, etc. Some apps allow you to choose the duration of your practice, ranging from three to 45 minutes.
Apart from that, these meditation apps also take you one step further with their courses designed to help you uptick your overall experience.
The Best Meditation Apps To Help Reach Your Inner Zen
1. Headspace Meditation App
Available for: Android | iOS
Price: 7-14 days free trial; $12.99/month; $69.99/year
Headspace meditation app is one of the most popular mindfulness apps among people. It is one of the best meditation apps for people of any experience level. However, their courses for newbies are top-notch, making it one of the best meditation apps for beginners. Headspace's Netflix series titled 'Headspace Guide to Meditation' is also exceptionally well-made to cater to people trying out meditation for the first time. 
Andy Puddicombe, a seasoned meditation expert, serves as the primary voice of the app. He walks you through the techniques you will practice in the ten-day course.
In the Headspace meditation app, you can choose the time duration of your session. It can begin with something as few as three minutes, making it a great option for those who want to start slowly.
Additionally, the user interface of the Headspace app is extremely simple and pleasing to the eye. It also gives you options to explore hundreds of different forms of meditation. 
Read a more detailed review of the Headspace meditation app here.
2. Ten Percent Happier
Available for: Android | iOS
Price: 7-day free trial, $99/year
Calling all those skeptical meditators because here's the best meditation app for you. Ten Percent Happier began as a self-help book by Dan Harris, who himself was immensely wary of the practice of meditation. However, once he tried it, he became a believer and condensed his experiences into a book, podcast, and finally, this app. 
The meditation practice in this app is simple. It is led by experts who are industry leaders in the field. If you are struggling with your meditation practice, there is even a chat feature that connects with a meditation coach who answers all your questions.
Additionally, Ten Percent Happier also organized group classes where you can ask questions about meditation-related stuff. Users of the app found it to be one of the best meditation apps for sleep and stress management. 
3. Calm App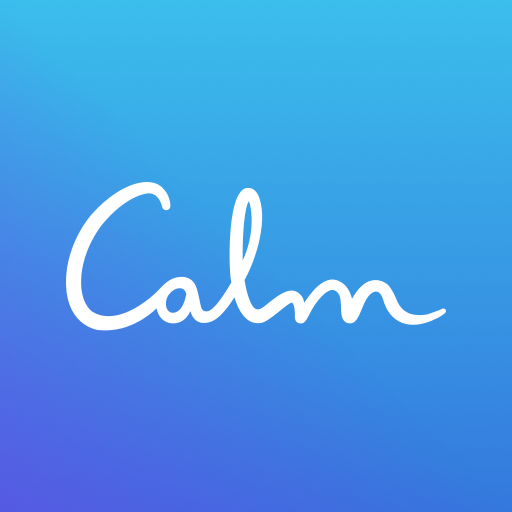 Available for: Android | iOS
Price: 7-day free trial, $14.99/month or $69.99/year
Another extremely well-known name in the mindfulness app industry, the Calm app is one of the best meditation apps for beginners and pros alike. Users love the Calm app for its meditation retreat vibes, music, and natural sounds.
The Calm app's name describes it perfectly – it is exceptionally soothing and calming.
Calm offers multiple resources, but its sleep stories are a hallmark feature. These stories are sure to put you into a meditative and relaxed state. You can choose from hundreds of stories, including some narrated by celebs like Matthew McConaughey.
But it's not all about sleep, though. The Calm app provides guided meditation sessions for coping with stress, anxiety, physical pain, and eating disorders.
4. Mindfulness Coach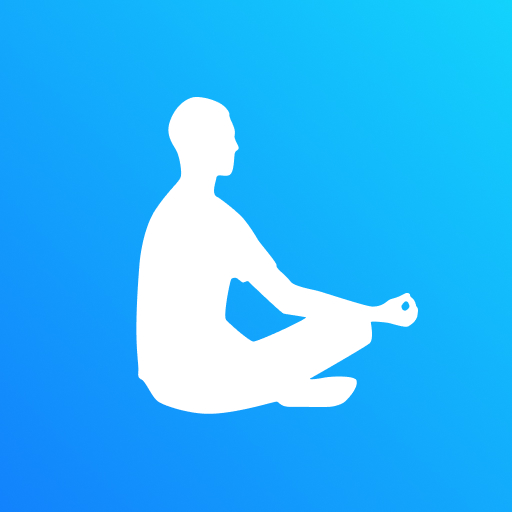 Available for: Android | iOS
Price: Free
One of the best free meditation apps, Mindfulness Coach, is designed by the U.S. Department of Veterans Affairs. It is partly developed to help service members and war veterans to deal with war trauma through mindfulness.
However, the app is useful for anyone looking to incorporate the practice of mindfulness in their life. Easy to use with multiple lessons and meditations, the Mindfulness app consists of a compact library of mindfulness lessons.
5. Smiling Mind
Available for: Android | iOS
Price: Free
Another great free meditation app, Smiling Mind, has been designed by professional psychologists and educators. It is one of the best apps for meditation if you want to practice meditation with your whole family. It has specific programs catering to kids, adults, and families. Additionally, it also offers options for meditating at work or in the classroom.
Each demographic has extended options like guided meditation for stress, focus, relationships, sports performance, and much more. Also, if you are a newbie, do not worry. It also covers the fundamental basics of meditation to help you get started.
To use the app, you need to create a free account and fill out a short questionnaire. Following this, you will have access to a library of lessons and workshops, a 21-day sleep enhancement program, and a host of different meditation sessions.
If you are looking for a meditation app that focuses on solid evidence-based techniques rather than gimmicky stuff, this is the best meditation app for you.
6. Insight Timer App
Available for: Android | iOS
Price: Free with a paid version
With the Insight Timer app, free is actually free. The Insight Timer App offers the most extensive library of 1,00,000 guided meditations among all the free meditation apps. Famous celebrities like Russel Brand, Thich Nhat Hanh, and Gisele Bündchen lead several sessions. 
For beginners, the Insight Timer app offers a seven-day free course to grasp the basics of meditation and mindfulness. You can track your progress over time using free charts that can sync across your devices. An upgraded version gives you access to additional features like offline listening, advanced courses, and an upgraded audio player. 
However, users report that the free version of the Insight Timer app has enough options that you will never run out of meditations to try for the rest of your life.
7. Beeja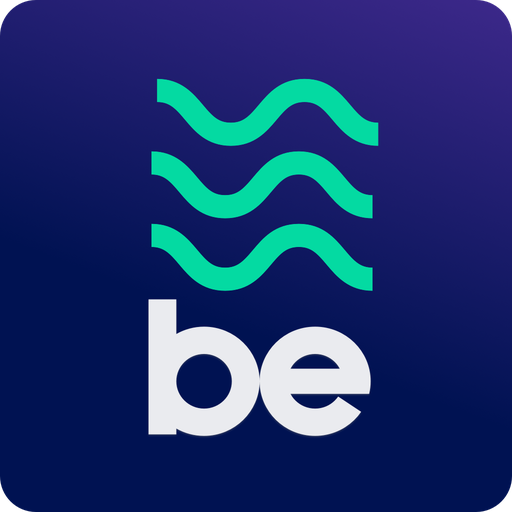 Available for: Android | iOS
Price: $115.92 for a lifetime membership
Created by the founder of World Meditation Day, Will Williams, the Beeja meditation app is the next-generation mindfulness app. 
What makes Beeja stand out from the crowd is that it doesn't extend over-reliance on technology. Created for a generation already invested in the tech world, Beeja encourages its users to become meditators on their own. And it promises to help you become that in just 30 days.
Beeja offers various features like reminders, mantras, and weekly reports to track progress and milestones. If you are looking for an app to help you understand your emotions better and boost your overall well-being without being dependent on an app, Beeja is the best app for meditation for you.
Conclusion:
Meditation might sound like a vague, un-science-y way to handle your well-being. However, rigorous research in the field has proved the importance of meditation for improving a person's overall physical and psychological well-being.
However, meditation is difficult. It is tough to tune out the external noise and focus on our innermost thoughts. And this is why apps for meditation are the best way to incorporate meditation into your life.
We hope this list of the seven best meditation apps to help you get started.
Looking to understand more about the different types of meditation, click here.
To continue learning about meditation and mental health, subscribe to Your Mental Health Pal.