Feeling uninspired? Stuck? Demotivated?
We all have days like these where we are stuck in the rut of our daily lives, and everything just seems plain and uninteresting. On these days, when we can't find inspiration and motivation within us, we tend to seek the spark outside of us. And what better way to find this spark than the captivating world of movies and tv shows?
Movies and television shows have an odd way of inspiring us – be it through their uncanny storytelling, wacky characters, or inspirational dialogues. From family dramas to comedy shows and thrillers – there is something motivational and rejuvenating about most web series we see.
In this post, we are going to list the most inspiring shows on Netflix currently. So whether you are searching for a much-needed boost of inspiration or just looking to binge-watch something that makes you feel good, this is the perfect place for you. Let's get started.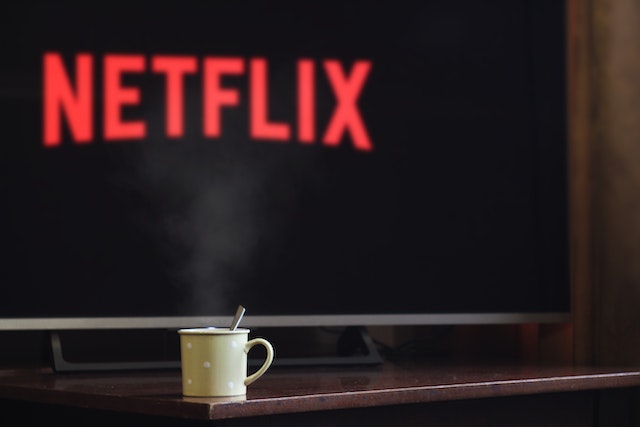 Most Motivating And Inspiring Shows On Netflix
1. Brooklyn Nine-Nine
Brooklyn Nine-Nine is one of the best sitcoms on Netflix. However, it is not all laughter and comedy. Brooklyn Nine-Nine is also one of the most inspiring shows on Netflix. At its very onset, it teaches you so much about inclusivity, diversity, friendships, and relationships. Every character arc has the power to motivate you. This doesn't mean that all its characters are perfectly sculpted individuals. They are flawed and continuously make mistakes. However, their ability to accept positive change, make amends, and make it through life no matter how hard it gets will definitely leave you inspired.
2. Self-Made: Inspired by the Life of Madam C.J. Walker
This four-season series, based on the life of African American entrepreneur Madam C.J. Walker, is hands-down one of the most motivating and inspiring shows on Netflix currently. The story follows Walker, who builds her hair-care business from scratch and eventually goes on to become the first self-made female billionaire in America. Throughout her life, Walker faces different challenges and troubles, yet she overcomes everything through her sheer courage and willpower. The story is a powerful dose of motivation for anyone bogged down by the difficulties in their life.
Read more: 15 Best Motivational Podcasts On Spotify You Need To Listen In 2023
3. Unbreakable Kimmy Schmidt
Unbreakable Kimmy Schmidt is next on our list of the most motivating and inspiring series on Netflix. This show is a testament to the unbreakable human spirit and confidence. Kimmy Schmidt is a young woman who has been held captive underground for the first 15 years of her life. Now she is gifted freedom and a chance to build her life in New York City. Her unwavering determination and courage make Kimmy one of the most powerful characters ever seen on television. Her journey is a powerful reminder to all of us that no matter what life throws at us, we have the strength to face and overcome it.
4. Better Call Saul
One show that stands out on our list of most inspiring shows on Netflix is Better Call Saul. The story follows Seoul Kim, a lawyer, determined to fight for justice. The indomitable spirit of the main character is the most motivating thing about the show. She refuses to back down and is tenacious and resourceful at her job. Watching her fight the deeply patriarchal and corrupt system and rise to the top will leave you motivated throughout the show.
Read more: "I Have No Motivation To Do Anything" What To Do Next?
Conclusion:
Fighting a lack of motivation is tough. We hope this list of the most inspiring shows on Netflix helps you find a renewed sense of purpose.
Unable to find a dose of inspiration in tv shows? Here are the most effective solutions on how to find motivation.  To continue learning about motivation and mental health daily, subscribe to Your Mental Health Pal.