Every year, millions of lives around the globe are affected by the consequences of drug and alcohol abuse. From lethal overdoses to social stigma and economic repercussions – substance abuse can cause staggering implications on the lives of the affected individual and their loved ones. This is why spreading awareness and educating people about the facts surrounding substance abuse is crucial.
National Drug and Alcohol Facts Week is marked every year from March 20-26 in order to initiate dialogue around the science of drugs and alcohol abuse. First observed by the National Institute on Drug Abuse, the National Drug and Alcohol Facts Week is now a global phenomenon that aims to generate awareness about the harmful effects of substance abuse on affected individuals, especially youth and their loved ones.
In recognition of National Drug and Alcohol Facts Week, let us dive deeper into the latest statistics around the impact of substance abuse and understand the various treatment options available to those affected.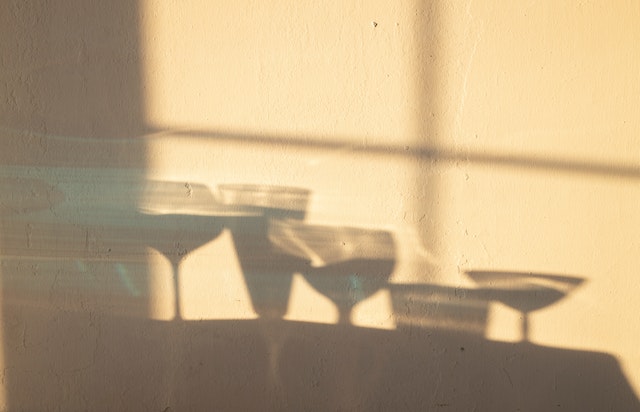 National Drug and Alcohol Facts Week: The Alarming Statistics Around Substance Abuse
Drugs and alcohol abuse is indiscriminate in who it affects. Therefore it affects individuals irrespective of their race, gender, and financial background. It can cause loss of lives and livelihoods, tear apart families, and leave people feeling hopeless and lonely.
National Drug and Alcohol Facts Week is an opportunity to raise awareness about the devastating impact of substance abuse on individuals, families, and communities. Understanding and assessing the statistics around drugs and alcohol abuse is the first step toward addressing the issue. Statistics help us understand the actual scale of the problem and identify crucial areas that need our focus.
On that note, here are the latest and most alarming facts on alcohol abuse:
According to the National Institute of Alcohol Abuse and Alcoholism (NIAAA), a staggering 15 million people aged 12 and above have an alcohol use disorder. 
According to the NIAAA, around 95,000 people die from alcohol abuse every year, making it the third largest preventable cause of death in the country.
Around the globe, alcohol use causes 3 million or 5.3% of global deaths. 
Among the age group of 15-49, alcohol is the leading factor contributing to premature death.
Alcohol abuse costs around $249 billion in America alone. 
The alarming statistics around drugs abuse:
Around half a million people die due to drug overdose around the globe, as per the World Health Organization (WHO). Opioids are the leading reason causing 70% of these deaths. 
As per the Centers for Disease Control and Prevention (CDC), there were approximately 107,622 deaths in America related to drug overdose in 2021. These numbers were the highest ever for overdose-related deaths, and the number was 28% higher than the previous high of 93,655 from 2020 – a number that was in itself around 30% higher than in 2019. 
More teenagers in America die from prescribed drugs than drugs like heroin and cocaine combined. 
Read more: Breaking The Attachment Cycle – Healing From Trauma Bonding
Treatments Available For Drugs And Alcohol Abuse
Now that you have an idea of the prevalence of drug and alcohol abuse, let us understand the treatments available to the affected individuals. Current treatment lines include inpatient and outpatient programs, medication, behavioral therapy, and much more.
Types Of Treatment For Substance Abuse
1. Inpatient Treatment:
The highest level of drug and alcohol treatment is from a medical unit managed by medicals. During this program, medically-trained professionals monitor you around the clock to help you manage withdrawal symptoms related to prolonged drug use.
2. Outpatient Treatment:
When a professional-care monitored detox program is not needed, outpatient treatment is the next step. Various forms of support are provided to the patient, including partial hospitalization, intensive outpatient programs, and general outpatient programs.
Types Of Therapy For Substance Abuse
Therapy is used as a treatment process in both inpatient and outpatient programs. Some common forms of behavioral therapy used include the following:
1. Cognitive-Behavioral Therapy (CBT)
The National Institute for Drug Abuse explores that CBT helps explores the connection between thoughts and behaviors and substance abuse. Through CBT, patients learn about their triggers, understand how to manage their cravings, and challenge negative beliefs. 
Read more: Best Online Therapy Platforms
2. Dialectical Behavioral Therapy (DBT)
Through DBT, patients of substance abuse learn methods to cope with their fluctuating emotions, manage distress, and improve their relationships with other people. In short, it teaches people all the skills they might need through their journey of sobriety.
3. Rational Emotive Behavioral Therapy:
This form of CBT helps challenge negative and self-defeating beliefs among affected individuals. These beliefs are often attached to the onset of substance abuse.
Conclusion:
National Drug And Alcohol Facts Week is an annual opportunity to start conversations around the impact of substance abuse on individuals and their families. By learning about substance abuse statistics, breaking down the stigma attached to it, and spreading awareness about the available treatment options, we can make a significant difference for millions of individuals.
Apart from drug and alcohol abuse, tobacco abuse is another severe issue. To learn more about it, click here.
To continue learning about mental health daily, subscribe to Your Mental Health Pal.