Do you remember that journal you had as a child?
How it was a safe sanctuary for your thoughts and emotions? You could come back home and write down about your day, deal with that nasty classmate from school, or rave about the cartoon you loved.
This is precisely what journaling does for kids. It allows them to deal with their emotions and articulate their thoughts effectively. Through this process of self-expression, kids learn to process their feelings, which eventually helps them build self-awareness and emotional regulation skills.
Journaling also helps kids make sense of the present and what they are going through.
[google-ad-in-article]
That being said, it is difficult to have kids begin writing about their emotions because there are far too many things going on in their minds at any given point. This is precisely where journal prompts for kids come into play. They give your child a topic to think about. This way, they can effectively jot down all they have in their mind regarding one specific thing on paper.
Read more: 45 Daily Gratitude Journal Prompts
We have curated a list of 25 journal prompts for kids to get your child start journaling today!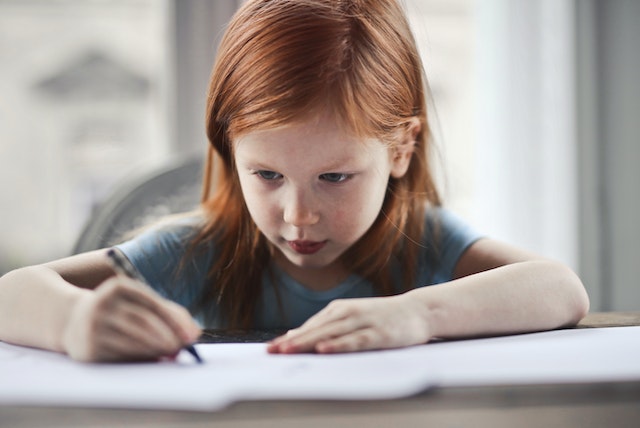 1. Who is the person that inspires you the most and why?
2. What makes you extremely happy and sad?
3. What does having a best friend mean to you?
4. What is your idea of a perfect holiday?
5. If you had one day to do whatever you wanted to, what would it be?
6. Name any three things that you are thankful for in your life?
7. What is your favorite hobby and why?
8. What does being a good person mean to you?
9. What do you love about your school?
10. What do you dislike about your school?
11. Write about a good dream that you had.
12. What is the most important thing you learned at school this year?
13. What do you love about your family?
14. If you could invent something, what would it be and why?
15. What is the one thing that makes you feel loved?
16. Do you believe in the fact that wishes and dreams come true?
17. Write about your favorite movies.
18. What would be your ideal choice of pet and why?
19. What would you say if you had a chance to talk to your future self?
20. What would you say if you had a chance to talk to your past self?
21. What do you want to become when you grow up?
22. What do you do when you feel angry?
23. Do you think it is okay to talk freely about your feelings?
24. Write about your parents.
25. What do you think love is?
Read more: 45+ Journaling Prompts For Self-Love.
Conclusion:
We hope these journal prompts for kids will get the creative juices flowing in your child.
Now that you have read about journal prompts for kids, let's take you one step ahead. Do you know that there are different types of journaling techniques? To learn more about them, click here.
To continue learning something new about mental health, subscribe to Your Mental Health Pal.