Attention deficit hyperactivity disorder (ADHD) is a challenging disorder that needs proper treatment and care for recovery. Early diagnosis and treatment are often the keys to proper and healthy recovery for patients with ADHD. Therefore, if you or someone you know has been diagnosed with ADHD or has been showing signs of having the disorder, it is of paramount importance that you see a psychiatrist for ADHD.
A psychiatrist is a healthcare professional specializing in mental health who can help you explore different treatment options for your disorders. Psychiatrists can not just prescribe treatments but medicines too, something that psychologists can't. A psychiatrist for ADHD will help you stay up-to-date with the latest treatment options and guide you through the process of recovery in a better way than your primary care doctor.
To understand the process of choosing a psychiatrist for ADHD, first, let us differentiate it from other common healthcare professionals. Therapists, psychiatrists, and psychologists can all provide care for patients with ADHD. However, there are essential differences in how they cater to their patients.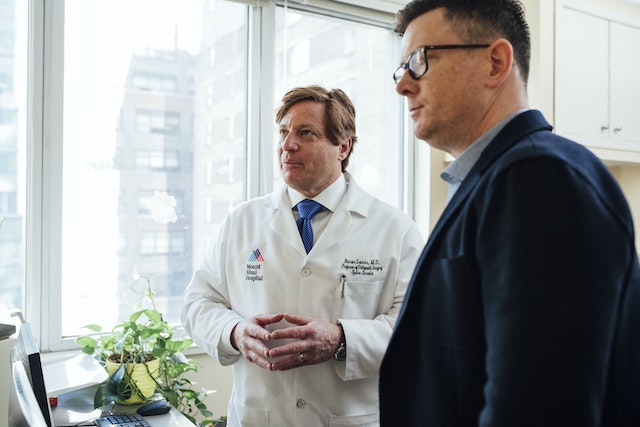 Therapists vs. Psychologists vs. Psychiatrists For ADHD
Therapists, psychologists, and psychiatrists can help patients deal with their ADHD symptoms. However, there is a difference in the approach.
A psychiatrist understands ADHD on a biological and neurological level. They prescribe proper medications and treatments for the patient to recover. On the other hand, a therapist does not prescribe medications. Instead, they help their clients manage their symptoms and cope with the mental stress and anxiety that symptoms of ADHD accompany.
A psychologist is a person that helps identify and diagnose ADHD using the proper tests.
Now that you understand the basic difference between a psychiatrist and other mental healthcare professionals, let's dive into how you can find the best psychiatrist for ADHD.
How to choose a good psychiatrist for ADHD?
Finding the right psychiatrist for ADHD is a tough and overwhelming task. However, it might get a little bit easier when you know your needs well. To identify what you need while considering the options for a psychiatrist for ADHD, here are some questions. Ask these to yourself to figure out the right choice for you.
1. Do I prefer in-person or online treatment?
Before choosing a psychiatrist for ADHD, decide whether you prefer in-person or online appointments. There are pros and cons to both; therefore, you need to consider with yourself regarding what you want. If you have privacy in your house, you might go for online treatment. It is easy to access and affordable. However, if you lack proper privacy in your home or have frequent network issues, an in-office appointment might be the best for you.
Read more: Top Anger Management Classes Explained
2. Do they accept insurance or not?
If you have health insurance and need your treatment to be covered under it, look for psychiatrists that your insurance covers. That way, you can manage your resources well, and financing your treatment won't be a worry.
Read more: Ultimate Self-Care Worksheet
3. Do you have any specific preferences?
Some people are comfortable speaking to a psychiatrist who is of their cultural background, religion, or gender. If you are one of them, consider all these preferences while searching for a psychiatrist for ADHD. This way, you can narrow down your search to options that might actually be helpful to you.
Conclusion:
The legwork that goes behind finding the right psychiatrist for ADHD is tough. This is especially difficult when it requires a lot of concentration and executive functioning, skills that you are majorly struggling with. But worry not. No matter how difficult it may seem, always know that the right help is available for you.
Apart from a psychiatrist, therapists are also good for providing care and support to people with ADHD. Finding the right therapist has become easier with the advent of online therapy platforms. To know more about affordable and accessible online therapy options, click here.
To continue learning more about mental health, subscribe to Your Mental Health Pal.