Art and creativity are wonderful ways to support your mental health. And given how unstable our world is right now, it might as well be one of the most underrated self-care activities. If you have been overwhelmed by the constant stressful cycle of your life, maybe it is time to allow yourself to lean into some therapeutic art activities.
Art is a great way to express and process your emotions. It gives you space to fully be yourself and accept what you are going through. Most importantly, it can allow you to take some meaningful time off from your busy schedule.
To help your creative juices flow, here are some therapeutic art activities for you to get started.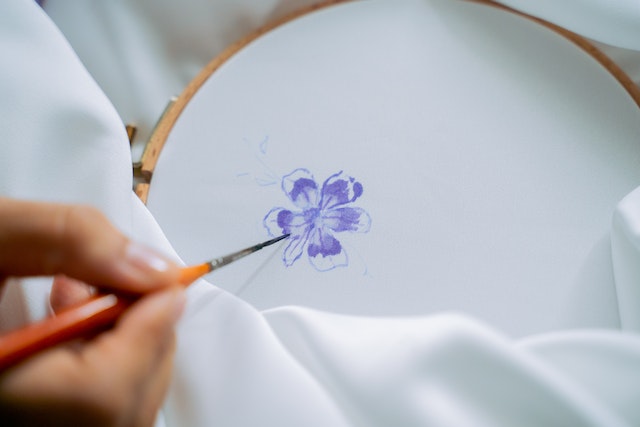 Therapeutic Art Exercises And Activities
1. Drawing or painting your emotions:
In this therapeutic art exercise, first, try to focus on how you are feeling. Once you get an idea, start drawing or painting your emotions. It will help you channel your feelings into art and give them a tangible form. Now that you have created something you can see from your feelings, it might seem less intimidating to deal with them.
Read more: How To Fix Myself Mentally And Emotionally
2. Finger painting:
Do you remember those childhood days when you used to paint your best friend's fingers with the choicest of colors? Well, you can still do that today. Paint your fingers, create that mess, and most importantly, have fun. In our everyday cycle of stress and tension, it becomes so easy to forget how true, unfiltered joy felt like. Maybe with finger painting, you can reconnect with the kid in your childhood that knew how to have fun.
3. Draw a safe space for yourself.
We live in a pretty intimidating world, and there are few places where we can be our true selves. So the next suggestion in our list of therapeutic art activities is about that safe haven of yours. Create a place where you feel safe. Consider things like emotional safety and physical belonging while drawing it.
4. Paint a happy memory.
What is the one memory in your life that never fails to make you happy? It's time to translate it on paper through art. This activity could serve as a reminder of the happy times that you have spent. It could be a source of relief to look back on the hardest of days.
5. Make something for someone you love.
Creating something for your loved ones is a beautiful and soothing experience. Our final suggestion in the list of therapeutic art activities is to make something for someone you love. This could be a great way to express gratitude and love toward them.
Read more: 45 Daily Gratitude Journal Prompts
Conclusion:
We hope these therapeutic art activities will help you get relaxed and give you a break every once in a while.
While art activities can be a good way to deal with everyday stress, they are not potent solutions for deeper problems. If you have been dealing with stress and anxiety for a long time now, maybe there is something more that you need to address. And now you can do that right from the comfort of your home. To know more about online therapy, click here.
To continue learning about mental health, subscribe to Your Mental Health Pal.