A number of us might have been touched by the pain and discomfort brought by suicidal tendencies within ourselves or a loved one. As a part of the suicide prevention week (4-10 September) series, we have put together a list of inspirational suicide prevention quotes for anyone who might need hope in these difficult times.
We know these quotes can't take away the pain and suffering that you have been going through. That being said, they might provide some psychological relief and give you a perspective change that might help you reevaluate and reflect on your situation.
Read more: Best Online Therapy Platforms.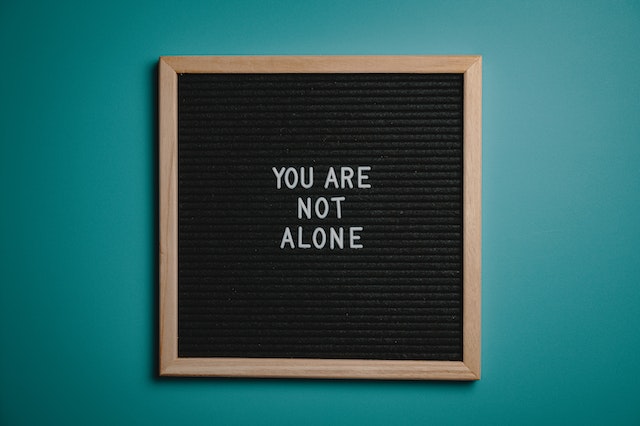 Inspirational Suicide Prevention Quotes
1. Suicide doesn't end the chances of life getting worse, it eliminates the possibility of it ever getting any better. – Unknown
For those with suicidal tendencies, it becomes increasingly difficult to comprehend that they will get better eventually. When one goes into a dark state of mind, it is hard to think of any possibility of hope. This suicide prevention quote is a reminder that no matter how tough it is for you, it will get better. And no matter how cliche it sounds, there is always light at the end of the tunnel. You just have to keep going.
2. "When you feel like giving up, just remember the reason why you held on for so long." – Unknown.
This quote is a reminder to think about all the difficult times in the past when you felt like you couldn't make it, but you did. You always fought through it, no matter how hard it got. And that is what you have to remember now. If you could fight through all that in the past, why not now?
3. "Never, never, never give up." Winston Churchill
This quote is a sign to hold on. It is to remind you of your resilience. It is hard to hold on and fight for long when you are going through difficult times. But if you could just survive through one more day, and the next, and so on – you would eventually get there. All you have to do is take one day at a time or even one hour at a time.
Read more: Mental Health Therapy Goals
4. "Place your hand over your heart, can you feel it? That is called purpose. You're alive for a reason so don't ever give up." – Unknown.
While going through a hard time, people often struggle to find a purpose to live for. They try to search for hope and reasons to hold on in the outside world. But one should always remember that your purpose lies within yourself. Your reason to live is you. It is the warmth, talent, and kindness you bring to this world that no one else can. And if you ever leave, remember that the world will never be the same.
Conclusion:
We hope these quotes will provide you with some sense of psychological relief. But they are not a substitute for professional help. If you feel like you or someone around you has suicidal tendencies, contact a hotline and get proper help.
Learn more about the 988 suicide prevention hotline here.
To continue learning about mental health, subscribe to Your Mental Health Pal.