This is 2023. Welcome to this crazy and wild digital world – where screen-based devices are a norm, and you will find yourself doom scrolling through your social media accounts, binge-watching Netflix shows, and spending hours and hours of time gaming online. In this world, time passes so fast that you wouldn't even notice that you have spent a full day staring at screens.
In recent times, research on the impact of screen time on mental and physical health has grown, and there are some shocking findings. From higher rates of stress, depression, and anxiety to eye strains and much more – our growing screen times can be detrimental to our health.
As we mark the Screen-Free Week from May 1-7 this year, it is essential to reflect on our daily habits and consciously monitor the time we spend hooked to screens. Screen-Free Week, or Digital Detox Week, is a worldwide initiative that aims to spread awareness around the importance of taking time off from technology and investing your time in other fulfilling activities.
This Screen Free lets us dive deeper into how you can unplug from technology using our practical and useful tips.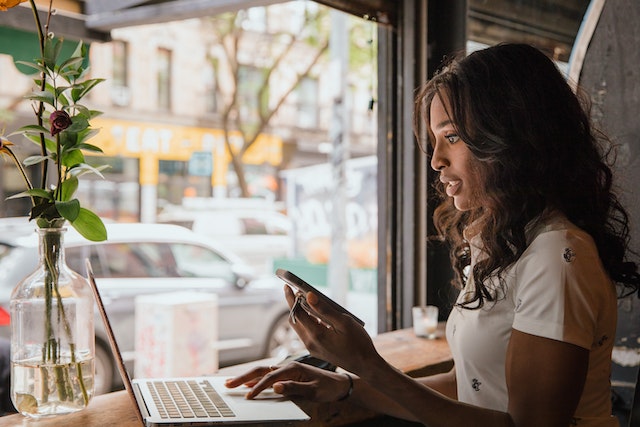 3 Ways To Unplug From Technology This Screen-Free Week
1. Track the "unimportant" screen time you spend.
Most of us dismiss the idea of reducing screen time because our work and academic life demand screen time. However, even apart from these essential hours, we pack a few "non-essential" hours of screen time in our daily lives. Scrolling through your social media accounts while having food, watching something while you clean your room or cook food, and catching up with the latest happenings on the news while you sit with your loved ones are a few examples of that.
Therefore, starting from this Screen-Free Week, try to be a little more attentive to the screen time you spend outside of important things like work, academics, connecting with friends and family, etc. Now add this time and cut a few minutes off it every week. Trust us when we say you will be surprised with the results.
Read more: 5 Reasons Why A Social Media Detox Can Be Beneficial For Your Mental Health
2. Make your phone talk less.
In simple words, turn off notifications for non-essential applications on your phone. All of us likely get a whole load of notifications from applications that are clearly not important for you to check out or at least whose usage is not urgent. For instance, you might get notifications from apps that you haven't opened in a while along the lines of "We miss you."
If you don't want to turn off app notifications completely, alter the manners in which you get notifications or how often you receive them. You can visit the notification setting under each app and check the different options available on your phones.
3. Keep your phone away from you while you sleep.
Our phones are literally the most time-consuming digital tool in our lives. We use it the moment we wake up, throughout the day, and right up to the moment we fall asleep. And there is so much wrong with this. To reduce this time, cut down on using your phone right before you sleep. This will not just cut down on your screen time but will also help you sleep much better.
Read more: Best Online Therapy Platforms
Conclusion:
Screen-Free Week is a global initiative that aims to spread awareness about promoting a healthy balance between technology and activities outside of it.
We hope these tips will prove to be useful in helping you cut down your screen time.
Another effective way to cut screen time is by developing a hobby outside of it. To learn more about hobbies that will not just help you cut down your screen time but also are good for your mental health, click here.
To continue learning about mental health, subscribe to Your Mental Health Pal.