Christmas is one of the best times of the year. Even during the unpredictable times we live in, the Christmas season is one that brings loved ones together and spreads joy and happiness around the world. Wherever a Christmas tree lights up, it radiates happiness to the people around it. And the gifts that sit underneath it are the best way to light up someone's day.
A thoughtful Christmas gift can go a long way in reminding a loved one how important they are for you. The constant stress of life and the rush of the holiday season make this the perfect time to gift your loved one something that supports their mental health and well-being. Wondering what you can gift your loved ones this Christmas from the lens of mental health?
Well, we have the perfect five Christmas gift ideas to support mental health.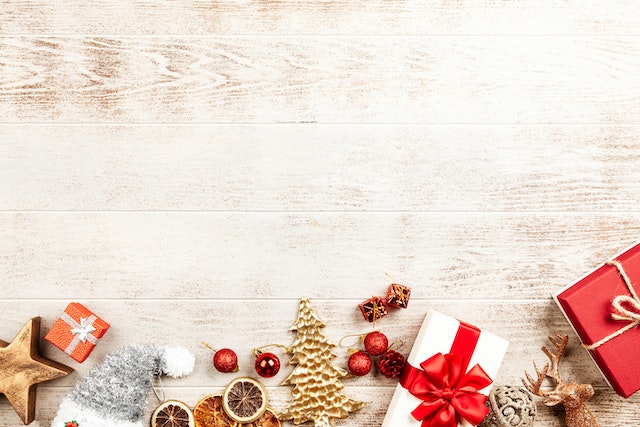 The Perfect Christmas Gift Ideas For Mental Health
1. Online Therapy Sessions
Therapy is one of the most important resources for dealing with everyday stressors. It helps one to effectively manage their emotions and become a better version of themselves along the way. Therapy is awesome. However, the traditional legwork of finding the perfect therapist is not. To ease the process of finding the perfect therapist and make therapy accessible to your loved ones, you can gift them an online therapy session. Online therapy is customized, affordable, and one of the most thoughtful Christmas gift ideas to support someone's mental health. Learn more about the top online therapy platforms here. 
Read more: Mental Health Games And Activities Online
2. Anxiety Mood Tracker
An anxiety mood tracker is one of the most important and thoughtful gifts you can give this Christmas season. Given the difficult and stressful times we live in, we have triggers waiting at every step of the way. Most of the time, we forget to understand our anxiety and the reasons stemming it. An anxiety mood tracker is a practical tool to help you stay aware of how your anxiety affects your day. Learn more about the YMHP anxiety mood tracker here.
3. Personal Or Handmade Gifts
Often, people having mental health issues struggle with self-esteem issues. The world we live in can get pretty lonely at times. That is why handmade gifts are so important. Even small gifts such as a note or personalized greeting card can serve as great reminders to show your love and care to a person.
Here are some easy handmade Christmas gift ideas for you:
a handwritten note or card expressing your gratitude toward them,
matching bracelets, rings, or key chains,
a mental wellness box filled with their favorite items, or
a playlist of their favorite songs.
Read more: Top 5 Mental Health Novels.
Conclusion:
Gifting doesn't have to be a stressful process. It is the idea and thought that you put behind it that matters the most. We hope these Christmas gift ideas to support mental health will help you find the best gift for your loved ones.
To discover more mental health gift ideas, visit the ultimate mental health care shop today!
To continue learning about mental health, subscribe to Your Mental Health Pal.