Being a student is the most exciting yet complicated time of your life. On the one hand, you are at the brink of your adult life, where you have the freedom to choose who you want to be. On the other hand, you are bombarded with the pressure of making the best possible choice, living up to the world's expectations, and being the greatest version of yourself.
Simply put, being a student is hard. But the good news is that you are not alone in this tumultuous journey. Millions of other students are stuck in the same phase and looking for advice on navigating their life.
So what's the solution?
Podcasts.
Yes, if you haven't ventured into the vast world of podcasts, this is your cue. We have created a list of five exciting and inspiring podcasts for students that will help you brave through your journey and make the most of it.
So, let's get started.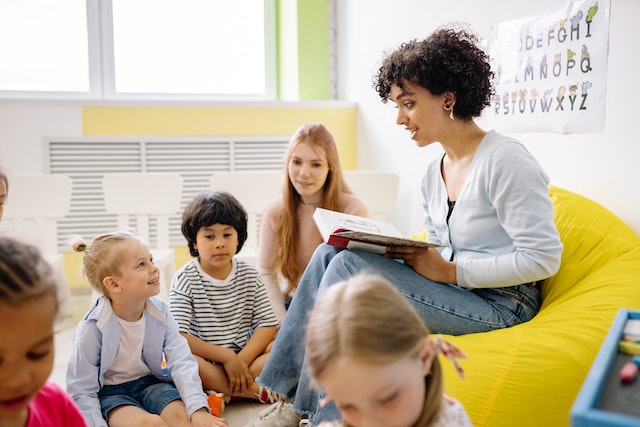 5 Podcasts For Students For Lifelong Learning
1. Adulting
Available on: Apple Podcasts, Spotify
Adulting, hosted by Oenone, is one of the best podcasts for students transitioning into adulthood. It provides you with essential life lessons about adulthood in manageable and digestible chunks, so you can easily understand the whole journey.
Oenone and her guests offer advice on essential topics, from mental health and body positivity to financial topics like investing or filing tax returns.
The Adulting podcast will take you through the journey of adulthood and make it seem much more approachable and less scary.
2. Dear Sugar Radio
Available on: Apple Podcasts, Spotify
If you are a student struggling to manage relationships in your life or looking to learn more about healthy relationships, Dear Sugar Radio is one of the best podcasts for you.
Hosted by Cheryl Strayed and Steve Almond, this podcast is your one-stop guide to understanding and figuring out everything about adult relationships. It deals with topics like jealousy, possessiveness, and self-identity in relationships. It also addresses the relationship concerns of the LGBTQIA+ community and issues that crop up in relationships due to personality clashes.
3. Ten Percent Happier
Available on: Apple Podcasts, Spotify
Ten Percent Happier is hosted by Dan Harris, who initially wrote a novel about how he turned around his life through meditation. The idea eventually led to a meditation app and this podcast. At its core, Ten Percent Happier is designed to help people overcome their reservations about meditation and take a dive into it. However, it explores more diverse topics of student interests like social anxiety, relationships, mental health, etc.
If you are looking for an all-around podcast that helps you manage your mental health and well-being, Ten Percent Happier is one of the best podcasts for students.
Read more: 25 Creative And Unique Journal Prompts For College Students
4. The Read
Available on: Apple Podcasts, Spotify
One of the most fun suggestions on our list of best podcasts for students, The Read, is hosted by Crissle West and Kid Fury. Every week they dive into different topics surrounding pop culture, funny anecdotes and life stories, and very chaotic letters from their listeners.
This is the podcast you can listen to with a bunch of friends or when you are alone because the episodes can be up to two hours long. In case you have assignment deadlines or exams, you can fast forward to the end segment, where the hosts discuss (basically rant) a political or pop culture practice that deserves attention.
5. Get Sleepy
Available on: Apple Podcasts, Spotify
We all know how disoriented and scattered sleep patterns accompany us during our student life. Falling asleep and staying there are two daily challenges you face. With the growing stress in student life, these issues only worsen.
So if you are struggling to find a good night's sleep, Tom Jones' Get Sleepy is one of the best podcasts for students for you. In each episode, Tom or one of his friends tells you a story in dulcet tones that eventually have you falling asleep.
Read more: Counseling Awareness Month – The Need For Student Counselors
Conclusion:
Navigating student life is tough. With assignments, deadlines, exams, and the ever-growing social pressure, it is easy to get overwhelmed and lose motivation. We hope these five best podcasts for students will help you find the much-needed direction and motivation in your life.
To know more about how to stay motivated in college, click here.
To continue learning about mental health, subscribe to Your Mental Health Pal.