We offer the best mental health subscription boxes created just for you, whether you're searching for monthly mental health subscription boxes to help you incorporate daily doses of mindfulness or a small treat to give you some "me time." Discover fresh tools to assist you and your loved ones in navigating, accepting, and enhancing your mental health via self-care practices.
Subscription boxes take the notion of "treating oneself" or someone else to new heights, with surprises arriving every month or two.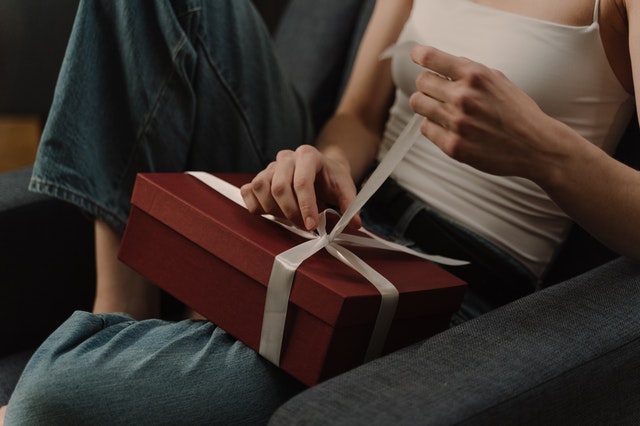 We looked for mental health subscription boxes related to all aspects of wellness. And, while there are many types of subscription boxes out there to choose from sometimes it can be overwhelming to decide. But hey, why are we here? Just for this. We have curated a list of top mental health subscription boxes for you.
Mental Health subscription boxes:
1. The Mental Wealth box
Price: $44.95
Frequency: monthly
Plans: 1,3 or 6 months
If someone wants to learn more about mental health, or so does you, The Mental Wealth subscription box might be an excellent fit.
Choose from a tailored package oriented toward anxiety or a box geared toward despair. Each month, the boxes feature tools and resources that allow you to investigate various mental health subjects and services, such as:
Yoga practices
Meditation exercises
Herbal teas are all examples of aromatherapy
Please remember that this box is not designed to substitute medical advice or diagnosis.
Reviewers like the quick shipping (which is not included in the monthly box fee), adorable packaging, and affordability.
Subscriptions renew automatically; however, you can cancel before the next renewal term. You may also buy only one box by selecting "this is a present" at the checkout.
2. CalmBox
Price: $29.99
Frequency: monthly
Plans: 1,3 or 6 months
Every month, calmbox creates boxes centered on a specific subject, such as meditation, mindfulness, or stress alleviation. According to the company's website, the idea is to give you a box that will "help you live a calmer, more serene existence."
Many reviewers seem to agree that calmbox accomplishes this goal, with many saying that getting the box delivered to their doorstep each month brings them joy.
Six to eight full-size goods, such as
Music books
Candles
Self-care products
Placed in each box
Reminders to eat healthily
you have the option to cancel at any moment or skip months as needed.
3. HopeBox
Price: $48- $89
Frequency: monthly
Plans: 1,3 or 6 months
Hope is a gift! Encouragement is sent monthly in the form of a chosen collection of high-quality gifts such as
Aromatherapy
Candles
Books
Organic soaks
Masks are designed to soothe and restore your faith.
Thoughtfully chosen from the world's most brilliant artists, each with their own unique story of hope and regeneration. With a subscription that inspires, encourages, and refreshes your mind and spirit, you may dive into a new self-care routine.
Hopebox Classic: 10+ high-quality goodies delivered every month. $115+ in retail value
Each month, a personal message of hope is given.
Each uplifting self-care item is a full-sized vegan and cruelty-free item.· Giving as a present? We'll include your letter to the recipient directly in their Hope box.
Hopebox is updated each month to fit the seasons and includes new uplifting products.
Send a box of mindfully selected artisan products with an inspiring narrative to a loved one who needs a little cheering up. You can cheer yourself or your loved ones with these products.
4. Thera Box
Price: $34.99 – $371.88
Frequency: monthly
Plans: 1, 3, 6, or 12 months
Each TheraBox contains a research-inspired therapeutic activity to rewire your brain for greater joy, as well as 6 to 8 self-care wellness items to decrease stress and improve your life! We hope to spread more love and pleasure in each box by carefully curating things that nourish your mind, body, and spirit.
Each package has over $120 worth of organic, natural, and holistic treats.
1 joyful activity plus 6 – 8 self-care wellness delights (for example, aromatherapy, natural/organic bath, body, skin care products, other lifestyle goodies!)
Every box contains a retail value of more than $120!
Designed by therapists to boost happiness and relieve stress.
Unbox bliss once a month! Filled with mindfulness, thoughtfulness, and beauty to help you de-stress and live an inspired life!
Reviewers particularly enjoy the happy activity in each box, as well as the fact that therapists handpick the boxes.
You have the option to cancel at any moment before your auto-renewal period. TheraBox ships internationally.
5. Loti wellness
Price: $47.95
Frequency: monthly
Plans: 1, 3, 6, or 12 months
Because this box is aimed at self-care, it is an excellent present for almost anybody. LOTI WELLNESS provides you with the tools and tactics you need to deal with life's obstacles based on positive psychology and psychotherapy research. Each box is chosen by therapists and focuses on a certain subject, such as lowering anxiety and increasing positive thinking, to assist you in discovering self-care and self-love.
Worksheets and therapeutic exercises to help you transform your thinking.
Premium health items that are cruelty-free and 100% natural.
The order can be canceled whenever you want, even right before your next shipment, or contact them to skip a month.
Where feasible, products are obtained from small local companies.
Every package has a retail value of $100+ CAD!
Individual goods, such as a face serum, lip treatment kit, or intention cards, can also be added.
According to Loti Health, the goods also make excellent corporate presents for promoting wellness and self-care in the workplace.
You have the option to cancel at any moment before the next renewal. Loti Wellness also allows you to skip a month if you'll be out of town or aren't ready for your next delivery yet.
6. CoachCrate Quarterly
Price: $94-$99
Frequency: monthly
Plans: 1, 3, or 12 months
CoachCrate Quarterly is both an accountability companion and a self-care reminder in one. They deliver TWO actual shipments, a growth plan, and handpicked items to assist you in seeing success with the work we accomplish together. Prepare to boost your happiness, tranquility, empowerment, and overall quality of life!
Each CoachCrate Quarterly membership includes:
Two Personal Growth Books, two CoachCrate Book Guides, and one Deluxe CoachCrate A personalized notebook, one to two coaching items, and 2-4 self-care, health, and/or productivity things
One CoachCrate Bubble Mailer (sent amid the third quarter): The support mailer includes products such as notepads, workbooks, bookmarks, author notes, mini-books, and other stuff to help you maintain interest and momentum for the quarter.
Personal Growth Plan for Three Months: To help you get the most out of your growth, this plan contains a schedule, checklists, and progress monitoring.
Two live (Zoom) workshops plus a quarterly challenge: The workshops discuss and explore the month's theme. Some will include book authors, specialists in the area we're talking about, and other activities to deepen your experience.
Access to subscriber-only events and an exclusive online community: The CoachCrate family is excited to accompany you on your journey!
7. Charcoal Expression Drawing box:
Price: $34.95
Frequency: monthly
Plans: 3, 6, or 12 months
Art may be a therapeutic hobby that helps to quiet the mind and soothe it. Carve out some valuable time with yourself or a loved one and create new drawings together with the Charcoal Expressions Drawing Box. The Subscription Box was developed to provide the experience to individuals who might otherwise be unable to attend. The subscription includes monthly drawings, a magazine, video instruction, necessary equipment, paper, and mattes for simple framing. We've come to take the fear out of these charcoal sketches.
Every month, two new drawings are added.
All of the high-quality supplies you'll ever need for charcoal sketching are included.
Every month, you'll receive a set of super-fun drawings that are perfect to frame.
Completely Customizable – Make each painting uniquely yours!
No prior sketching expertise is required.
With the mental health subscription boxes listed above, we list a few online therapy subscriptions below.
Online therapy is psychotherapy that is delivered through the Internet. Rather than providing services in person, services can be provided over the phone, via video conferencing, or via texting. The sector has developed dramatically over the last decade because it meets a genuine need: according to data, 70% of individuals do not have access to traditional, in-office therapy. However, internet counseling has made mental health treatment more cheap and accessible, even if you work irregular hours, have children, do not have dependable transportation, or do not have health insurance.
8. Better Help
Price: Starts from $240 and can rise to $600 depending upon locality
App availability: Yes
Platforms: Live video, audio, Unlimited messaging, chat
Insurance services: Services provided through this website are not generally covered by health insurance, Medicare, or Medicaid, but you can receive a receipt to seek partial out-of-network payment directly from your physician.
BetterHelp makes professional counseling accessible, inexpensive, and convenient – so that anybody struggling with life's issues may get assistance whenever and wherever they need it.
It connects you with qualified, skilled, experienced, accredited psychologists, marital and family therapists, clinical social workers, and board-certified professional counselors.
BetterHelp is a vast, user-friendly online treatment service that can meet the requirements of a wide range of individuals.
Among the services of BetterHelp are:
Depending on therapist availability, weekly 30- to 45-minute sessions are held.
Communication options include video, audio, and live chat.
Messages are available around the clock.
9. TalkSpace
Price: Starts from $260 a month, and the initial psychiatry session costs $199, with follow-up consultations costing $125.
App availability: Yes
Platforms: Live video, audio, Unlimited messaging, chat
Insurance services: Accepts some insurance policies, as well as FSA, HSA, and certain EAP programs.
Talkspace is a user-friendly, subscription-based online treatment firm that provides a number of services (including medication management) and various communication alternatives, with certain services potentially reimbursed by insurance.
It was one of the first online treatment firms to enter the market, and its services have only grown since then. Psychiatry, medication management, marital therapy, and teen counseling are among them.
It is worth mentioning that, while Talkspace does provide psychiatric treatments, the fees are separate from the therapy membership fees. As a result, obtaining talk therapy and psychiatric treatments at Talkspace may be pricey if your insurance plan is out-of-network.
Talkspace provides a number of various subscription packages, each of which is priced differently.
There are three options:
Unlimited Messaging Therapy Plus: This package includes text, video, and voice messaging, as well as daily, up to five-day-per-week responses from your therapist.
Unlimited Messaging Therapy Premium: This subscription includes everything in the Therapy Plus plan, plus one 30-minute live video session each month.
Unlimited Messaging Therapy Ultimate: This package includes everything in the Plus plan, plus four 30-minute live video sessions each month.
Conclusion
Depression, Anxiety, and PTSD are all silent problems that we may face at some point in our lives. While getting out of bed and going through the motions of each day's highs and lows may be difficult, beginning small and finding joy in the simple things are all steps toward prioritizing your self-care and mental wellbeing.
We know it's tough to implement things in reality. Including self-care into daily, weekly, and monthly routines is one approach to breaking down negative thoughts and self-defeating attitudes. Make it a point to add some of your old interests, such as drawing, reading, and meditating, into your daily habits.
Take help of these mental health subscription boxes and therapy. You may read our blog where to get mental health help to learn more about obtaining assistance. 
Tell us in the comments which other mental health subscriptions you have taken and share your experience with us.
Maintain your mental wellness by reading our weekly blog posts.