Trust yourself – it is such an easy and simple statement that feels next to impossible in action. As humans, we constantly question ourselves and our existence. We question why we are here and what we are doing.
It comes to all of us, even the most assured and confident ones. You start to doubt whether you are going on the right path. You wonder why you are here in the first place or what your purpose and actual calling in life really is. You start to second guess all your judgments, and making a decision or choice becomes a task. You question each move, feeling, action, decision, and breath you take.
Learning how to trust yourself is hard. You are constantly worried about letting yourself and other people down. You struggle with understanding what you truly want or do not want, for that matter. There have been instances where you have made wrong decisions or failed at critical junctions, and you clearly hold those mistakes too high to trust yourself.
But, if you truly want to get ahead in life and become the better version of yourself, learning to believe in yourself is essential. It is important to let go of these self-limiting ideas that affect your ability to become a better and more confident person.
On that note, in this post, we will discuss easy and effective tips on how to trust yourself. Let's get started.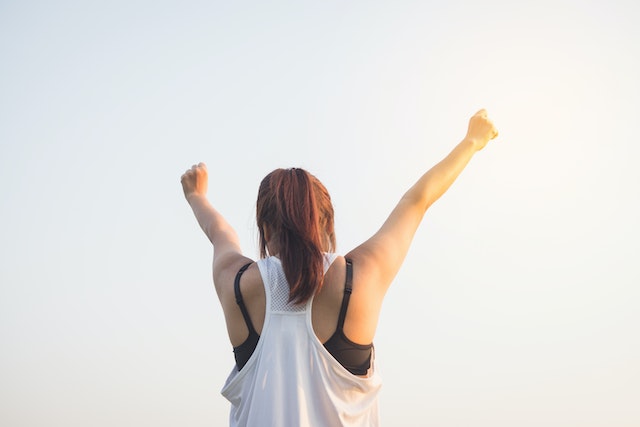 Tips On How To Trust Yourself
1. Learn More About Yourself.
You are more likely to trust someone you know better than someone you don't. And this also applies to yourself. Therefore, to learn how to trust yourself, get a better understanding of who you are as a person.
But wait, how do you do that?
One of the best ways to know yourself is just to spend more time within your company. Go out on solo dates, indulge in your hobbies, and invest your time in journaling and meditation. You can choose your activities if these are not something you like. If you don't want to 'do' something, just relax and have a thoughtful session in a bath or while walking in a park.
2. Practice Making Your Own Decisions To Overcome Fears.
Most of us don't even realize how dependent we are on the people around us to make decisions for our life. This is why it is important to take up the challenges yourself and start making your own choices.
To begin with, start small. This includes deciding what you want to wear or eat, etc. Once you feel comfortable with the whole process, move to territories of greater importance.
Read more: The Art Of Choosing – 3 Different Types Of Decision-Making
3. Ditch Negative Self-Talk.
Your toxic inner critic is the biggest disruptor in your journey of learning how to trust yourself. It constantly makes you question and doubt your choices and decisions. It might tell you you are not worthy or capable enough to take the right step.
So, ditching this negative self-critic and talking to yourself positively is the best thing you can do to build self-trust.
4. Accept When People Disagree With You.
Another essential step in how to trust yourself is to accept that your choices will not appeal to everyone. There will always be people who will disagree with you. However, the merit of your choices cannot and should not be decided by how many people agree with you.
People might disagree with you for a variety of reasons, including their personal opinions, values, or life experiences. It doesn't mean that you are wrong; it's just a measure of how different we are from each other in perspective.
This doesn't mean that you are completely right, either. But you must trust your decisions and go through with them to find out what is true. If you back down against disagreements, you are never going to make your own choices.
Read more: 5 Tips On How To Stay Focused In A World Full Of Distractions
Conclusion:
Learning how to trust yourself is a complicated task. You are constantly bombarded with self-doubt and the fear of failure, which makes it difficult to believe your life choices. However, being more self-aware, making small decisions, engaging in a positive self, and accepting disagreements can help you develop self-trust.
Making your own decisions is not easy. To learn more about the best tips on how to be more decisive, click here.
To continue learning more about self-improvement and mental health daily, subscribe to Your Mental Health Pal.