The International day of tolerance is celebrated every year on November 16. It was first observed in the year 1995 by the United Nations Educational, Scientific and Cultural Organization (UNESCO) to spread awareness regarding the importance of tolerance in our everyday lives.
The word 'tolerance' might seem overused or unimportant to many. However, the value that the word holds in itself is the reason why it has been and continues to be stressed upon. The United Nations has always led the talk regarding peace and justice for all. Therefore, as we observe the day today, it is of utmost importance that we take this as an opportunity to understand what it means.
On that note, let's dive deeper into what the international day of tolerance means and how you be an important part of this day.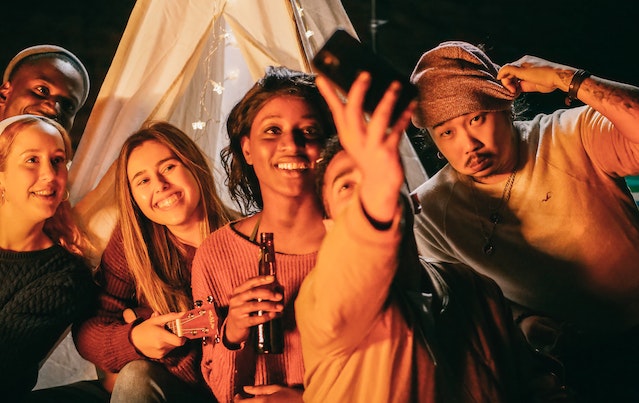 What does the International Day of Tolerance mean?
This UN-mandated day aims to strengthen tolerance across nations and their diverse cultures and promote mutual respect and understanding among all.
UNESCO identifies five major ways to tackle the growing issues of intolerance among people. These include awareness through:
world governments,
education,
access to information,
individual awareness, and
solutions at the local level.
The International day of tolerance is an opportunity for people to learn about respecting and recognizing the varied right and beliefs of other individuals. It is also a time to reflect and debate the adverse and harmful effects of growing intolerance.
Read more: Creating An Inclusive Environment Through Bullying Prevention Month
How can you be a part of the day?
Accepting and respecting the views, identity, and rights of people that are vastly different from us can go a long way in promoting unity and harmony amongst all. To work toward such a world, we must all proactively participate in the international day of tolerance and try to change the worldview of ourselves and the people around us.
Here are some easy and practical ways through which you can be a part of the international day of tolerance:
1. Introspect
Analyze and introspect deeply on the way you treat other people. Decide whether your actions and the way you treat people point toward tolerance or not. Think about how you, at your individual level, do more to bring a good change in terms of tolerance in your society.
2. Explore
Involve yourself and your loved ones in activities where diversity is present. Try new things. Meet different people and try to understand where they come from. Expose yourself to different cultural values and try not to be intimidated by the idea of beliefs and people that you can't understand or aren't familiar with.
Read more: What Does Simon Biles's Stand On Mental Health Teach Us?
3. Practice Acceptance
Accept people just the way they are. Don't try to change them to fit more in a box you approve of. Make a conscious and dedicated effort to wish everyone you meet the best, despite the differences you share. Accepting our diversities is the first step toward realizing the fact that we are all in this together.
Conclusion:
The international day of tolerance is a day dedicated to promoting the ideas of tolerance and understanding across the globe. On this day, let us all pledge to deal with the voices that divide us based on our differences and aim to spread unity based on humanity all around.
Now that you know the significance of the international day of tolerance, let's take you to another day that holds great importance. Alzheimer's and Brain Awareness Day is dedicated to spreading awareness about Alzheimer's and Dementia. To know about the day, click here.
To continue learning about mental health regularly, subscribe to Your Mental Health Pal. To access premium and quality mental health care products, visit the ultimate mental health shop today!