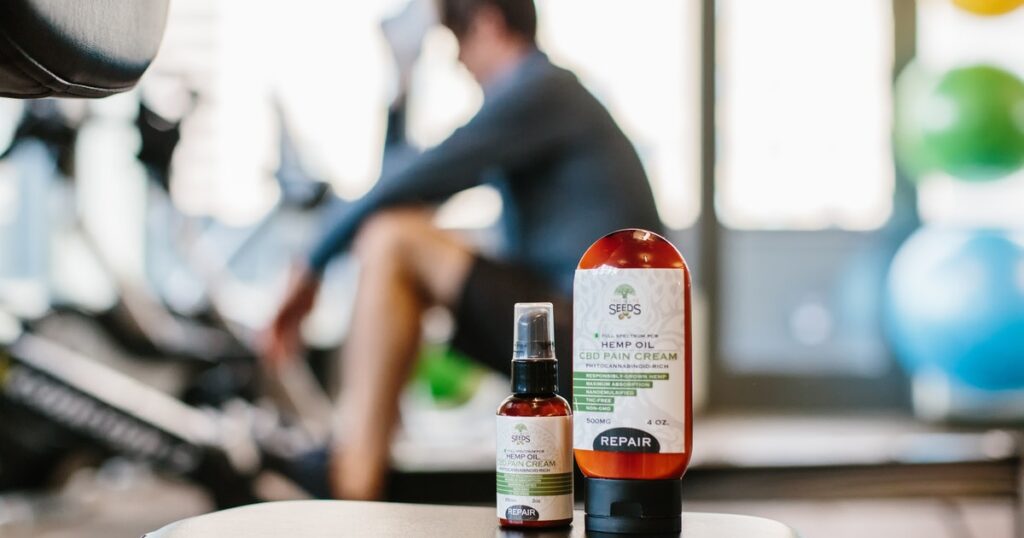 The growing awareness around cannabidiol (CBD) has increased the product's market share. The plant extract is already being added to breathe sprays, cheeseburgers, and beauty creams. The primary demand for CBD as a health and wellness product will take the global CBD market share to $ 47.22 Billion by 2028.
CBD is commonly sold as oil. According to a survey of 5000 people, more than 60% of the users took CBD oil for anxiety. But does it actually help?
Let's dive deeper into the features of CBD oil and its effect on your mental health.
Read more: Is Anxiety Disorder A Mental Illness? Myths And Facts
What is CBD oil?
CBD oil is a natural cannabis plant product that contains cannabidiol. Cannabidiol or CBD lacks tetrahydrocannabinol (THC), the component of cannabis that makes users feel 'high.' CBD oil can be derived from either marijuana or hemp plants.
CBD oil has no significant side effects and is not addictive. It is legal in 50 states of the US. The only CBD product authorized by the Food and Drug Administration (FDA) is Epidolex®. A Journal of Cannabis Research study found large amounts of unregulated CBD products with inaccurate labels. This poses a severe risk to consumers who use them for medical treatments.
CBD Oil for Anxiety
The only FDA-approved use for CBD oil extracts in medical treatments is for epileptic seizures. However, many people use CBD oil for other, non-proven uses, such as reducing anxiety.
Early research has shown positive results for the possible use of CBD oil for anxiety disorders. Trials conducted on animals have been highly successful. CBD oil has been associated with increased serotonin activity in animals.
WHO issued a statement in support of using CBD oil for medical purposes. However, organizations like the Food and Drug Administration (FDA) and American Psychological Association (APA) have been hesitant.
The Permanente Journal conducted a study using cannabis on 27 adults dealing with either anxiety or sleep problems. In the first two months of the study, 78.1–79.2% of the individuals reported improvements in anxiety symptoms. On the other hand, 15.3–19.5% of the participants developed severe symptoms after being administered CBD.
Another research conducted by the Cannabis Cannabinoid Research found that CBD had no effects on the mood and emotional response of 38 healthy participants. Contrary to this, it reduced anxiety in 10 people about to go for a brain scan.
These studies show considerable variations in results. Moreover, the dosage of CBD used differs in both. The variations highlight the need for large-scale, high-quality clinical trials to establish proper guidelines for CBD therapy.
Read more: Natural Remedies To Stop Anxiety
Takeaways
CBD oil has been proclaimed as a solution for problems it has not been adequately studied for. For the ones that have been studied, there is weak evidence available for now.
Most studies around CBD oil's use for anxiety looked at it as a treatment for short-term symptoms. Despite this, a simple google search will pull up websites suggesting it as a potent treatment for anxiety disorders.
Even though early promising signs are available, people are advised to wait for more solid proof. CBD oil should not be considered a replacement for proper treatment for anxiety.
Let us know about your views on CBD oil for anxiety in the comment section.
To read about asparagus as a beneficial natural ingredient for mental health, click here.
To know more about mental health, subscribe to https://yourmentalhealthpal.com/.