Staying organized, getting work done efficiently, and having a productive day are tough for all of us. But for people with attention deficit hyperactivity disorder, it is a different ball game altogether. If you have ADHD, you might have tried a gazillion things to help aid your productivity and task management skills. And chances are that you are still working to find a perfect rhythm for your work life. To assist your journey and help you create order in chaos, we have compiled a list of the most helpful ADHD productivity tools.
These productivity tools, however not a cure-all aid, and every person can have different experiences. On most days, they will be hit-and-miss. But if you find the right one for yourself, it can work wonders. On the days you slip up or find yourself lagging, with ADHD productivity tools that work for you, you will have the best arsenal at your disposal. On that note, here are the most awesome and useful ADHD productivity tools to help you boost your productivity.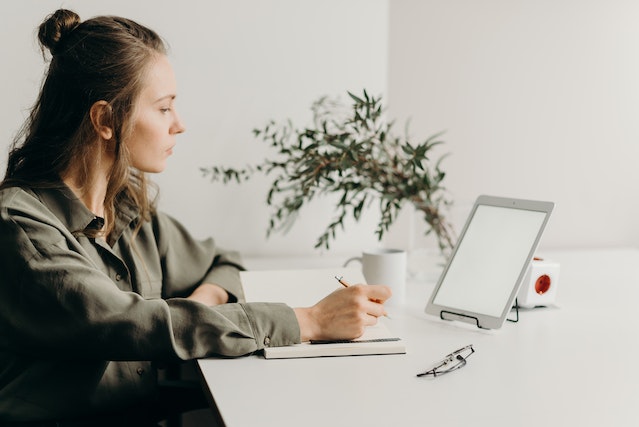 4 Awesome ADHD Productivity Tools
1. Microsoft To-Do
Microsoft To-Do is the perfect companion for anyone with ADHD to keep track of their personal and professional to-do lists. It is a multi-platform application and can sync across all your devices, making your job of tracking your tasks and commitments easier. One of the best features of Microsoft To-Do is "My Day." Every morning you can feed your to-do list, which stays stuck on the right corner of your laptop, reminding you of your tasks. Adding to this, the ability of the tool to keep running a side tally of the tasks you have accomplished makes it one of the best ADHD productivity tools.
Read more: 15 Stress Management Apps That Can Transform Your Life
2. Guided Journal
If you have ADHD, a guided journal is one of the best ADHD productivity tools for you. Part journal and part planner, this tool helps you stay up-to-date on your tasks and also allows you to keep track of your thoughts. Using the guided journal, you can:
plan your daily routine,
organize and divide your tasks effectively,
pen down your thoughts about the day,
connect with your emotions, and
find a safe way to channel your thoughts.
Read more: Journal Prompts For Kids
3. Pomodoro Technique
'Pomodoro' is an Italian word for 'tomato.' The technique is devised to help people work and rest effectively at equal intervals. It advises people on the '25+5' rule to boost productivity. This means working for 25 minutes straight and taking a five-minute break afterward. This technique forms a great ADHD productivity tool, given its ability to help people uptick their task management skills while also catering to the need for proper rest and rejuvenation.
4. Smartwatches
Smartwatches can be extremely helpful in dealing with a major symptom of ADHD, forgetfulness. Using them, you can set reminders for events, occasions, meetings, and pretty much everything. Moreover, with the boost in technology, many smartwatches now allow speech-to-text note options. Using them, you can jot down important takeaways from classes or meetings. Creating reminders and writing down essential points helps you remember the most important details, thereby adding to your productivity.
Conclusion:
ADHD is a challenging disorder that hinders one's productivity massively. We hope this list of ADHD productivity tools can help you find the right rhythm and workflow.
However, none of these ADHD productivity tools is a substitute for proper professional help.
People with ADHD need the right support and care to recover effectively.
Therapy is a powerful solution for ADHD. Access to therapy has become easier with the advent of online therapy platforms. To find out about the most affordable and convenient online therapy platforms, click here.
To continue learning about mental health, subscribe to Your Mental Health Pal.