When we think of a child who has been bullied, we can easily imagine the physical harm that has been done, such as cuts and black and blue marks, as well as a bruised ego. However, even though it is often the most devastating damage done, the mental health damage caused by being a victim of bullying often goes unnoticed.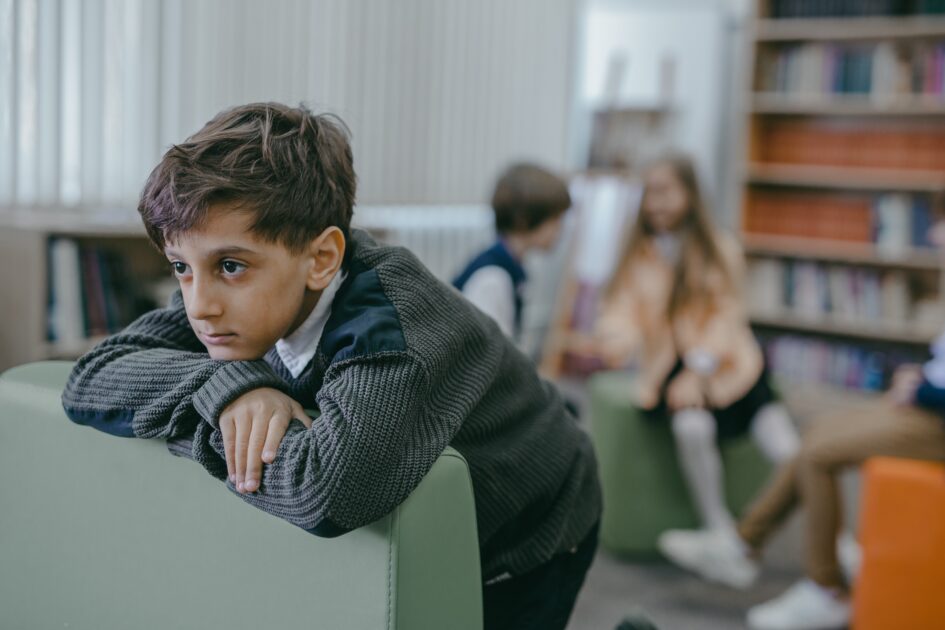 Bullying's Mental Health Consequences
Several mental health issues can arise as children internalize the adverse effects of bullying.
1. Anxiety and Stress-
When a child is bullied, their body can experience long-term, low-level stress. Their nervous system remains active as a result, and they may experience stress overload.
Ongoing stress can cause exhaustion, a weakened immune system, anxiety or panic attacks, headaches, stomach aches, and chest pains when the body cannot reset or return to a normal state. Irritability, moodiness, and sadness are all symptoms of emotional stress.
2. Depressive Disorder-
According to the National Institute of Health studies, depression is just as common among cyberbullying victims as among traditional bullying victims. Because cyberbullying is usually done in secret, and without witnesses, victims may feel even more isolated and powerless.
If a bully victim is depressed, they may lose interest in hobbies or activities they once enjoyed, experience decreased energy, sleep or eating problems, or chronic aches and pains.
3. Harm to Oneself or Others-
Bullying can also make victims consider suicide because they believe there is no other way to deal with the physical or emotional abuse they are experiencing. Researchers at Yale School of Medicine's Child Study Center discovered a link between bullying and suicidal ideation. Some studies claim that bullying victims are two to nine times more likely than other children to report suicidal thoughts. Bullying's perpetrators, the bullies themselves, are more likely to be depressed and contemplate suicide than the average adolescent.
Furthermore, high school bullying victims are twice as likely to bring a weapon to school, according to stopbullying.gov, and 12 out of 15 school shootings in the 1990s were carried out by people who had previously been bullied.
Is Your Child Being Bullied? What Should You Do?
Bullying is no longer acceptable as a regular part of growing up or something that will disappear. Take the following steps if your child or a child you know is being bullied:
Listen to the child and concentrate on them. Demonstrate your desire to assist while also acknowledging that it may be difficult for them to speak about it.
Ascertain that the child understands that the bullying is not their fault.
Report bullying to the teacher, principal, or organization, and work together to develop a solution that will protect the bullied children.
If the child exhibits any of the above-mentioned mental health effects of bullying, seek help from a mental health professional.
Don't give up. You must provide consistent support for the child because the problem may not disappear overnight.
Takeaway
It is critical to understand that being bullied does not imply long-term consequences. These potential mental health consequences, on the other hand, should serve as a warning to parents and educators that bullying is not something to be taken lightly. The teen years are a time of new experiences and stresses. Still, they are also a period of significant brain development.
Please take care of your child. They need you.