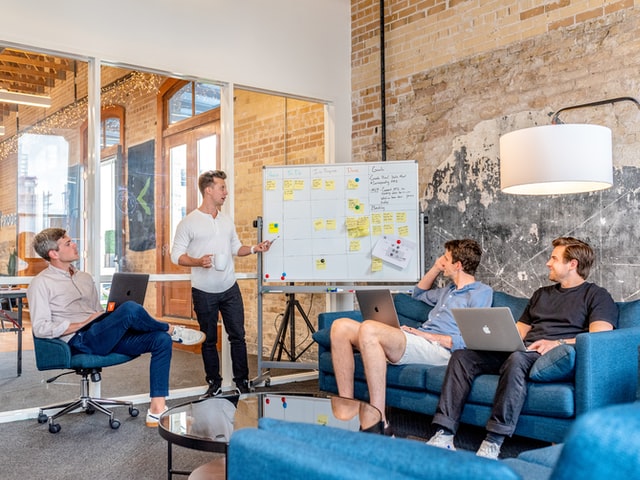 Mental health is an important aspect of anyone's well-being, and unfortunately, men's mental health issues are frequently ignored in society.
In the male population of the United States, there is a tragic meeting point of low rates of diagnosed depression and high rates of suicide and substance abuse.
June is the month of Men's Mental Health. The communities worldwide keep the honor of celebrating this month to raise awareness about men's health issues.
There is significant inequality between men and women. According to the studies by the Centers for Disease Control and Prevention, men lived five years less than women in 2016 due to mental health imbalance.
Due to different factors such as lifestyle, societal pressure, stress, and so on, men tend to neglect their mental health.
From an early age, men in our societies are pressured to be self-sufficient, strong, and successful. Those who express their feelings are often thought to be weak or unfit for a "typical man."
As a result, many men experience mental health issues.
What puts men at a higher risk than women?
Before we go further, let's look at why men are more likely than women to have mental health problems.
There are numerous reasons why men are more permitting to mental health problems than women.
The pressure on men and boys to succeed in the eyes of society and their peers is one of the main factors.
Men are taught from an earlier age that success is essential, which is why many men put their mental health as a second option.
Another factor is that men are less likely than women to seek medical or professional help.
Since ancient times, society has portrayed men as rough and powerful. Men have been expected to confront their issues head-on for a long time. As a result, today's men may regard it shameful or weak to confide in others about their problems. Also, depression and anxiety can make it more challenging to treat and recover from cancer, live a good life, and survive.
Here are interesting facts about men's mental health:
Men's Mental Health Month is being commemorated in the workplace
In most organizations worldwide, male employees make up most of the workforce. For employers looking to improve employee mental health, addressing men's mental health issues should be a top priority.
Employers can take advantage of Men's Mental Health Month to raise awareness about preventable mental health issues and encourage male employees to live healthier lifestyles.
It is critical to encourage early disease detection and treatment, which can only be accomplished by raising awareness.
Employers can use these five great ideas to celebrate Men's Mental Health Month in their workplace –
1. Launch a public awareness campaign
When it comes to mental health, knowledge about mental health issues is necessary. Your male employees may be unaware of underlying physical or mental health issues that could risk their well-being.
Create a workplace awareness campaign that emphasizes the importance of men's mental health. Encourage your employees to visit the doctor regularly. Distribute flyers with information on men's common mental health problems and let them know how to deal with them.
2. Put on a mental health fair
During Men's Mental Health Month in June, a mental health fair can be a great way to bring men's mental health to the forefront. Putting on a mental health fair for your employees can be a fun and educational experience.
You can invite vendors who provide wellness services specifically for men to a men's mental health fair. Make sure that the decorations keep up with the theme.
3. Arrange for a Sports Day
Taking your male employees to a sporting event is sure to excite them. Outdoor sports are excellent for improving mental health and fitness. Holding a sports day to celebrate Men's Mental Health Month would be a fantastic way as sports will help men reduce stress.
You can schedule sports events throughout the month or set aside one day for everyone to participate in various sports and games. Increase participation by awarding cash prizes to winning teams, providing healthy snacks and drinks to everyone, and providing them some incentives at work later.
4. Organize a "Wear Blue Day."
Wear Blue Day is already a campaign that aims to raise awareness and knowledge about men's mental health issues. On this day, everyone dresses in blue, as the name suggests. Wear Blue Day can be held on any date in June that you want.
Choose a date, set a fundraising goal, dress in blue, and go out into the community with your employees to raise awareness. Donate the funds you've raised to a men's mental health charity, such as the Cancer Trust.
5. Host a Walkathon
A walkathon for a cause such as cancer or AIDS can be a great way to raise money. These events are entertaining and effective in informing people about disease prevention.
Many organizations organize walkathons to raise money for charitable causes.
Takeaway
Men suffer from various mental health issues due to the hustle and bustle of everyday life.
Many men do not come forward with their problems and seek professional help due to a lack of awareness and education.
On the other hand, men's mental health issues should not be overlooked, and employers should ensure that their male employees are in good mental health. Uplift all the men in your life to take care of their mental health and live life to the fullest this Men's Mental Health Month.